Justin Trudeau's India visit could bolster ties, but Canadian PM's courting of Khalistani elements is causing bitterness
There is a lot to gain from bolstering ties between India and Canada, just that Justin Trudeau will need to keep in mind New Delhi's sensitivities
For a world leader to undertake a week-long tour to a country undoubtedly indicates the importance the two nations accord to bilateral ties. Canadian prime minister Justin Trudeau is set to do just that when he lands in New Delhi later this week for a four-city swing that will take him to Delhi, Ahmedabad, Mumbai, and Amritsar.
Trudeau's Amritsar stopover where he will be visiting the Golden Temple comes as no surprise with the young Canadian prime minister having made an active outreach to the sizeable Sikh diaspora in Canada his mantra. Trudeau who became prime minister at just 43 in 2015, leading his party to a landslide victory in Canada's parliamentary elections also boasts of four members of the Sikh diaspora in his Cabinet. Something that prompted Trudeau to quip during an interaction with university students in Washington DC: "I have more Sikhs in my Cabinet than (Narendra) Modi does."
While India and Canada enjoy close ties, no Canadian prime minister has visited the country since former Canadian prime minister Stephen Harper's six-day tour in 2012. Modi visited Canada in 2015 during which bilateral ties were elevated to a strategic partnership between the two countries. And more recently, Modi and Trudeau met on the margins of the World Economic Forum in Davos last month.
The Trudeau visit beginning 17 February, therefore, assumes all the more significance, being his first visit to India since becoming prime minister. Both sides will be looking to deepen and broaden ties. They have already announced their intention to do so in the areas of trade, investment, infrastructure, energy and higher education, etc, during the visit.
And yet, even as New Delhi seeks to deepen its strategic partnership with Ottawa, it will undoubtedly be seeking to convey its concerns about what it sees as the Trudeau government cosying up to Khalistani elements, thus fuelling separatist sentiments.
Trudeau's visit to the Golden Temple will expectedly find huge resonance among members of the Sikh diaspora back home who have been actively courted by both the prime minister and the Liberal Party that he leads. With immigrants in Canada among whom Sikhs constitute a sizeable voting chunk having backed Trudeau's party, the outreach is not without reason.
Trudeau at a gurudwara langar trying his hand at rolling out chapatis, doing the bhangra, or sporting a veshti at Pongal celebrations speak volumes for Canada's pluralism, inclusiveness, and embrace of its minorities. The Indian diaspora numbers around 16 lakh with members of the Sikh community estimated to be around 5 lakh.
What has caused concern, even annoyance in New Delhi is the Canadian prime minister and his party's hobnobbing with some who are seen as Khalistani elements. For instance, New Delhi's hackles were raised in April last year after the Ontario legislature passed a private member's bill — it was moved by Harinder Malhi and she belongs to Trudeau's party — that described the 1984 anti-Sikh riots as a "genocide".
An angry India responded by saying it rejected the "misguided motion based on a limited understanding of India, its Constitution, society, ethos, rule of law and the judicial law".
India was upset yet again after Trudeau participated in Khalsa Day celebrations on 30 April, 2017, that felicitated Harinder Malhi and had floats glorifying Sikh militants Jarnail Singh Bhindranwale and Major General (retd) Shabeg Singh and conveyed its displeasure to Ottawa.
More recently, the management committees of 14 gurudwaras in the Ontario province of Canada banned the entry of Indian government officials "who seek to undermine the Sikh nation and Sikh institutions".
Earlier this week, an MP from Trudeau's party, Kevin Lamoureux while speaking in the House of Commons referred to Punjab as a country while speaking in the House. Whether it was a genuine mistake or plain ignorance is not clear.
While New Delhi will roll out the red carpet for the Canadian prime minister and the two sides will be looking to deepen ties, Trudeau's tango with Khalistani elements can be a major irritant in the relationship. And he will need to address New Delhi's concerns on this front else it can affect the future trajectory of ties between the two nations.
Trudeau would do well to remember that his defence minister Harjit Singh Sajjan's visit to India in April last year was marred by charges that he was a Khalistan supporter. Both Sajjan and another member of Trudeau's Cabinet Amarjeet Sohi who is the minister for infrastructure have once again denied any links to Khalistani elements in the run-up to the prime minister's visit.
For now, the two sides have a lot to offer each other in terms of trade, investment, energy, etc. New Delhi and Ottawa are in the midst of negotiating a Comprehensive Economic Partnership Agreement as well as a Bilateral Investment Promotion and Partnership Agreement to boost trade and investment. In 2016-17, the bilateral trade between India and Canada was worth $6.13 billion.
In the energy sector, Canadian company Cameco has already started supplying the much-needed uranium concentrate to India.
There is a lot to gain from bolstering ties between New Delhi and Ottawa. Just that Ottawa will need to keep in mind New Delhi's sensitivities.
(The writer is a senior journalist)
India
Two-bike-borne men allegedly planted a bomb under the car of police personnel in Punjab's Amritsar on Tuesday.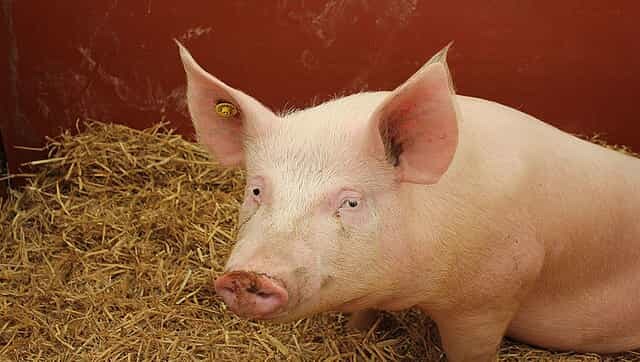 Explainers
The discovery raises hopes for a whole host of future medical uses in humans and could potentially lead to the lives of thousands being saved around the world. Experts and ethicists say the breakthrough could mean a need to update the definition of death itself
India
The GST Council had in June decided that a 12 per cent tax will be levied on all hotel rooms that cost below Rs 1,000 per day