Justin Trudeau snubbed by Narendra Modi? Too soon to say, because Indian PM has thus far stuck to protocol
The sight of Narendra Modi's warm bearhugs, double-fisted handshakes and vigorous exchanges of pleasantries on the tarmac of one of Delhi's airports has become a common feature of most State visits to India these days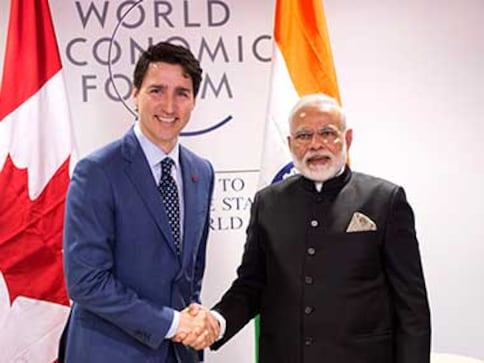 The sight of Prime Minister Narendra Modi's warm bearhugs, double-fisted handshakes and vigorous exchanges of pleasantries on the tarmac of one of Delhi's airports has become a common feature of most State visits to India these days. It isn't all that surprising then that there was uproar in some quarters when the prime minister didn't extend the same courtesy to his Canadian counterpart (and family) on Saturday evening.
On official state visits to India, PM Modi personally greets and welcomes the Israeli PM, UAE Crown Prince and US President. For PM Trudeau, he sends a low-ranking official. "Canada is back" pic.twitter.com/ezsMtFTPzr

— Candice Malcolm (@CandiceMalcolm) February 17, 2018
Instead, it was Minister of State for Agriculture Rajendra Singh Shekhawat who met the Trudeaus (or is it Trudeaux?) at Palam Airport upon their arrival in Delhi. And while at face value, it may have seemed strange that Modi wasn't present, it's worth revisiting the fact that protocol doesn't dictate that the prime minister must greet heads of government/State at the airport. According to this article in The Tribune, until Rajiv Gandhi's tenure, the protocol was for the Prime Minister of India to greeting visiting counterparts from other States at the airport.
However, it was in 1984 and in view of the increasing number of world leaders visiting India that the protocol was tweaked. The new protocol dictated that it was no longer mandatory for the prime minister to be at the airport. Instead, a junior official could very easily carry out the task her/himself. In fact, as an article on the Ministry of External Affairs website points out, "the host country's chief protocol officer is the first hand that greets a visiting leader and the last face that he sees before returning home". The piece goes on to caution, "Unfortunately, protocol sometimes gets confused with just glory and grandeur, pomp and ceremony, and all that glitter and glamour."
It would appear that a section of commentators have fallen into this trap of confusion.
Like his predecessor Manmohan Singh, Modi too has set aside protocol — albeit more frequently — for a handful of world leaders, but it has never been mandatory. The prime minister is well within his authority to break protocol if he deems it a special occasion — say to greet a Republic Day chief guest or an important international partner, or if it's to reciprocate a similar gesture paid to him during his own State visit to that particular country. And should this give rise to questions about whether Trudeau isn't an important enough partner, look no further than Vladimir Putin.
No one will claim that the President of the Russian Federation isn't an important partner of Modi's — particularly, if they've seen this series of images, and yet Modi has to-date not received Putin at the airport.
Yogi Adityanath's refusal to meet Trudeau ahead of the Canadian prime minister's Taj Mahal visit and the uncertainty surrounding whether or not there will be a meeting with Captain Amarinder Singh notwithstanding, it's too early to call what Modi did (or didn't do) a snub. We'll need to wait at least until the duo finally meets in New Delhi or until he refuses to present young Xavier, Ella-Grace and Hadrien with signed first edition hardcover copies of Exam Warriors.
Follow all the LIVE updates of Justin Trudeau's maiden India State visit here
Explainers
Bilaspur authorities demanded that journalists produce 'character certificates' before they are issued passes, which allow them to cover Prime Minister Narendra Modi's rally and meet tomorrow. The notice was withdrawn after outrage from the media and attacks from the Opposition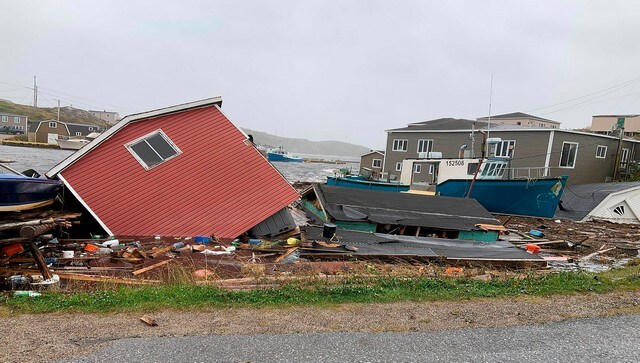 Explainers
Once a storm reaches maximum sustained winds of 119 kmph or higher, it is classified as a hurricane, typhoon, or tropical cyclone. However, the moniker given to it depends on its location
Explainers
Mohan Bhagwat's visit to the Kasturba Gandhi Marg mosque at the heart of the Delhi – his second meeting with Muslim intellectuals over the past month – comes amid an unprecedented outreach to the minority community by the RSS chief and in the backdrop of the Gyanvapi mosque row