Justin Trudeau in India: Amarinder Singh's contentious history with Canada govt continues, but is a thaw on cards?
Tensions between the two countries continue to simmer over the Khalistan issue, especially between the Canadian government and Punjab chief minister Captain Amarinder Singh.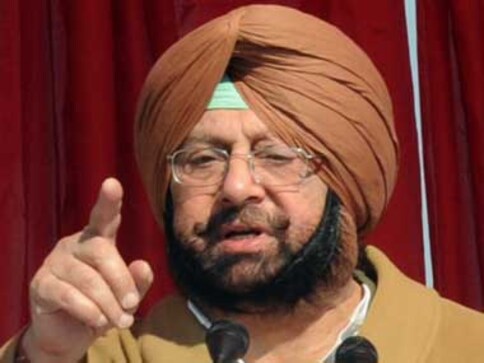 On Sunday, Canadian prime minister Justin Trudeau kicked off a week-long trip to India by taking his family to visit the Taj Mahal. Trudeau, who is on his first visit to India since taking office in 2015, is slated to meet Prime Minister Narendra Modi this week an effort to expand trade between the two countries, as well as cooperation in the fields of energy, education and infrastructure.
However, tensions between the two countries continue to simmer over the Khalistan issue, especially between the Canadian government and Punjab chief minister Amarinder Singh.
Indeed, it seemed like Trudeau was attempting to go out of his way to avoid controversy, with a report in the National Herald on the eve of his India visit stating that he would not meet Amarinder during a tour of the Golden Temple on 21 February.
And some might say he had cause. Especially after Amarinder, speaking to Outlook in February, blamed a "foreign hand" for fomenting unrest and reviving Khalistani extremism in Punjab, saying that the police were investigating a case and found a link for money used to buy an Uzi sub-machine gun for terrorists. "On the face of it, there seem to be Khalistani sympathisers in Trudeau's Cabinet," he alleged.
This after Singh, in 2017, accused Canadian defence minister Harjit Sajjan — part of Trudeau's delegation — of being sympathetic to the cause of Sikh separatists agitating for an independent Khalistan. According to a report in The Indian Express, Singh even publicly refused to meet Sajjan during his 2017 trip.
CBC News reported that Sajjan, responding to the Outlook interview, called Amarinder's accusation "ridiculous" and added that Canada was being "sucked into" internal Indian politics. "I've been a police officer, I've served my country and allegations like that are absolutely ridiculous and I find it extremely offensive as well," Sajjan said, according to the report.
In fact, both Sajjan and Trudeau's Cabinet member Amarjeet Sohi, who is the minister for infrastructure, had to deny links to Khalistani elements in the run-up to Trudeau's visit, as this Firstpost article pointed out.
Earlier this week, an MP from Trudeau's party, Kevin Lamoureux, while speaking in the House of Commons, referred to Punjab as a country while speaking in the House. Whether it was a genuine mistake or plain ignorance is not clear, the Firstpost article stated.
According to a report in DailyO, Amarinder's refusal to engage with those in the Canadian government accused of having Khalistani leanings seems to have forced ministers to issue clarifications. Sohi reportedly said "he does not sympathise with the cause (Khalistan), nor does he hear much talk about it in the (Canadian) Sikh community".
But there seems to be a thaw in the offing from both sides. According to the DailyO report, Amarinder welcomed clarifications from both Sohi and Sajjan, saying, "I congratulate Prime Minister Trudeau for creating the necessary environment against secessionist forces believed to be operating from his country," according to the report.
And Sajjan seems to have responded, with The Star newspaper reporting that at his insistence, Canada's high commissioner was dispatched to organise a meeting with between Sajjan, Trudeau and Singh.
With inputs from AFP
Explainers
The national flag flies high on Independence Day as well as Republic Day. However, there are key differences between the two — the prime minister 'hoists' the Tiranga, whereas the President 'unfurls' it
India
5G or fifth generation is the latest upgrade in the long-term evolution (LTE) mobile broadband networks. It is believed to be around 10 times faster than its predecessor 4G
India
Prime Minister Narendra Modi also interacted with all medal winners of the Commonwealth 2022 games at his official residence on Saturday