Justice Markandey Katju offends Biharis by offering them up to Pakistan
This week Justice Markandey Katju sparked off another controversy, offending Biharis, offering them up to Pakistan.
This week Justice Markandey Katju sparked off another controversy, offending Biharis, by offering them up to Pakistan. In a Facebook post on Sunday, Katju suggested that Paksitan should end conflict with India by taking up the package deal — if they take Kashmir, they will have to take Bihar too.
"Pakistanis, let us end our dispute once and for all. We offer you Kashmir, but on the condition you also take Bihar. It is a package deal. You have to take the whole package or none at all. Either you take both Kashmir and Bihar, or nothing. We will not give you Kashmir alone. Deal?".
His comments were not received well by the Bihari community who suggested that instead of Bihar, Pakistan should take Katju to their country.
Katju soon apologised and said that he was only joking. He later said that Biharis don't know how to take a joke, that "they have no sense of humour."
He wrote another post, saying that the government Pakistan has "point blank refused the offer of taking Kashmir along with Bihar, and they have profusely apologised for ever asking for Kashmir at all and have promised never to ask for it again".
Adding fuel to the fire, he even jokingly said that the then Indian Prime Minister Atal Bihari Vajpayee had also offered a similar "deal" to the then Pakistan President General Pervez Musharraf but he "stupidly rejected it".
In the 18 September attack in Uri by four Pakistani terrorists, three soldiers from Bihar had lost their lives.
This is not the first time, Katju has grabbed headlines for his controversial statements. He had earlier sparked debate over his derogatory comments directed at Bollywood actor Amitabh Bachchan. He had tweeted, "Amitabh Bachchan is a man with nothing in his head, and since most media persons praise him, I doubt there is anything in their heads."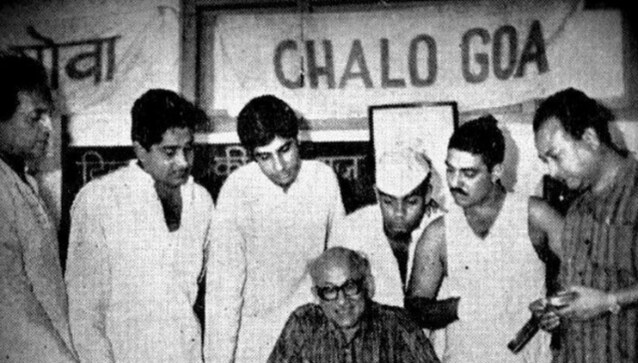 Entertainment
Amitabh Bachchan, who had only his experience in theatre to fall back on, gave an assured performance as Anwar Ali in Khwaja Ahmad Abbas' Saat Hindustani.
Entertainment
Fans have been eagerly waiting for the third part of the Don franchise since the release of Don 2 in 2011.
Entertainment
Directed by Ayan Mukerji, the big-budget fantasy adventure epic was released on September 9. Starring Ranbir Kapoor, Alia Bhatt, and Amitabh Bachchan, "Brahmastra" had collected Rs 75 crore globally in gross figures on its opening day.