Justice Dalveer Bhandari's re-election to ICJ reflects India's growing clout, leadership of nations marginalised at UN
Dalveer Bhandari's re-election at the International Court of Justice (ICJ) speaks of a reality for India that is simultaneously both old and new. While it reflects India's growing clout on the global stage, it also denotes India as a champion of nations marginalised and powerless: A role which it has been comfortably playing since Independence.
Dalveer Bhandari's re-election to the International Court of Justice (ICJ) speaks of a reality for India that is simultaneously both old and new.
While it reflects India's growing clout on the global stage, it also denotes India as a champion of nations marginalised and powerless: A role which it has been comfortably playing since Independence.
There isn't a doubt that nearly two-third of the members of the United Nations General Assembly (UNGA) who had been solidly and consistently backing the Indian candidate till the 11th round of voting in New York against UK's Christopher Greenwood, were driven by a sort of resentment against the veto-wielding permanent members of the Security Council.
While the elite P5 nations (the US, UK, France, China and Russia) kept Greenwood alive by ensuring a narrow lead at the UNSC, Bhandari kept on increasing his lead with Greenwood at the UNGA after every round of voting, boosted by support from the likes of Kazakhstan, Senegal, Egypt and Ethiopia.
The power cleavage became increasingly clear as the plebian UNGA—where all 193 members of the UN have their representatives—clearly sided with India, handing Bhandari a crucial advantage.
Even though the UNSC was still holding out in favour of Greenwood at the end of fifth round of deadlock, their position became progressively untenable as the UK threatened to trigger a little-known arbitration process that would have brought the secret-ballot voting process out into the open.
This, naturally was an uncomfortable position for the P5 and their allies since none of them wanted to be seen as publicly voting against India and ruining bilateral relations with a nation expected to become the world's third-largest economy by the next decade.
UK's eventual withdrawal, therefore, was less out of volition, even less out of goodwill towards "close friend India", and more out of a realisation that pressing ahead with an arcane mechanism—last used 96 years ago—to convene a joint session of the UN would be more damaging to its cause without any tangible benefits. It risked losing support of other P5 peers in the bargain.
The US, for instance, would find it embarrassing to gang up publicly with the UK against India after professing a 100-year strategic partnership and renaming the Asia Pacific region as Indo-Pacific as a fulcrum of its South Asia policy.
France, which plans to intensify its maritime tango with India and is hedging on greater bilateral cooperation on a number of fields including sharing of intelligence and military facilities, inter-operability between navies and conduct of joint operations (as C Raja Mohan tells us in Indian Express), would be loath to appear publicly opposing India.
Russia, which still enjoys the tag of India's 'all-weather friend' despite growing closer to the China-Pakistan axis, and which continues to remain India's largest supplier of arms and weapons, would have similarly found it difficult to jeopardise bilateral ties.
It is quite clear, therefore, that Bhandari's eventual re-election on the ICJ bench was down to India's greater sway on the international stage but it would be plain wrong to ignore the pressure that the weaker and marginalised nations brought to bear on the larger powers through their constant backing of India.
As one India watcher told news agency PTI, "When chips are down, you always get support from developing countries."
Through India, the smaller powers were making their voices heard, and bearing pressure on the UN to initiate reforms and change the skewed balance of power at the UNSC which has remained stuck within the post-Cold War paradigm even as the world has moved a few decades ahead.
In this role, as the leader of nations determined to stage a pushback against the machinations of older (if waning) colonial powers such as the UK, the diplomatic manoeuvres of Narendra Modi's India during the ICJ elections are remarkably consistent with the foreign policy tenets advocated by its first prime minister Jawaharlal Nehru.
As Hudson Institute fellow Aparna Pande writes in her book From Chanakya to Modi, The Evolution of India's Foreign Policy, "Nehru understood that until India built its economic and military potential, the only way it could punch above its weight was as a champion of smaller nations in promoting a just and moral order of the world. Championing the eradication of imperialism and colonialism were part of this strategy to rally the world's weak and downtrodden nations and emerge as their leader… The moral imperative and strategic dimension went hand in hand."
Just as the eventual result increases India's stature and reflects the onset of a new global order, Britain, which will be devoid of a judge on the ICJ Bench for the first time in 71 years, is struggling to come to terms with the new post-Brexit reality where its authority has taken a nosedive.
It is possible that Britain's withdrawal was as much due to its reduced status as a global power as the consideration that in the post-Brexit world, it can ill afford to push important trade partners like India beyond a point.
Its statement post withdrawal certainly carries such an impression: "If the UK could not win in this runoff, then we are pleased that it is a close friend like India that has done so instead. We will continue to cooperate closely with India, here in the United Nations and globally."
The British media was naturally unimpressed. The BBC detected a shift in global balance of power, while The Guardian bemoaned "a humiliating blow to British international prestige and an acceptance of a diminished status in international affairs."
The important diplomatic win for India should intensify the clamour for reforms within the UN.
Find latest and upcoming tech gadgets online on Tech2 Gadgets. Get technology news, gadgets reviews & ratings. Popular gadgets including laptop, tablet and mobile specifications, features, prices, comparison.
India
Modi asserted that the world needs a reformed multilateralism that reflects today's realities and gives voice to all stakeholders
India
For those who worship Durga, Mahalaya rings in the festive flavour. Although this year, Durga Puja is still a month away, eminent personalities have extended regards and greetings on Mahalaya via Twitter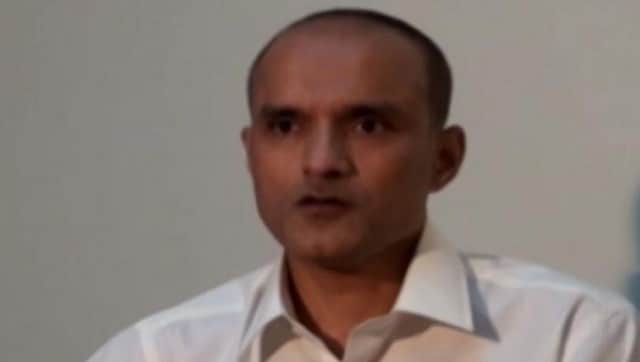 India
On 16 July, Pakistan provided consular access to Jadhav, but the Indian government said the access was "neither meaningful nor credible"