Justice Dalveer Bhandari rejoins 'wise men' of ICJ: Distinguished jurist who went from Rajasthan High Court to The Hague
On Tuesday, Justice Dalveer Bhandari was re-elected to the International Court of Justice (ICJ).
On Tuesday, Justice Dalveer Bhandari was re-elected to the International Court of Justice (ICJ).
Bhandari's re-election came after the British withdrew their candidate Christopher Greenwood.
Most casual observers remember Bhandari as one of the 'wise men' of the ICJ who heard the Kulbhushan Jadhav case.
Bhandari has been a member of the ICJ since 27 April, 2012.
During his term, he delivered several opinions on various important areas covering maritime disputes, whaling in Antarctica, genocide, delimitation of continental shelf, nuclear disarmament, financing of terrorism and violation of sovereign rights.
Bhandari was born on 1 October, 1946 in Jodhpur.
He obtained graduate degrees in humanities and laws from Jodhpur University in 1966 and 1968.
Following in his family's footsteps
According to a report in NDTV, Bhandari comes from an illustrious family of lawyers and has many feathers in his caps.
Bhandari practised in the Rajasthan High Court from 1968 to 1970, following in the footsteps of this father Mahaveer Chand Bhandari and grandfather BC Bhandari, NDTV reported.
India Today reported that Bhandari was invited to a six week workshop at the University of Chicago in June 1970. He worked closely with leading academics and scholars during that period, according to the India Today report. He also worked at the Northwestern Legal Assistance Clinic and appeared in Chicago courts on behalf of the litigants of the clinic.
He also pursued a Master of Laws degree while in the United States.
As recipient of an international fellowship, he visited Thailand, Malaysia, Indonesia, Singapore and Sri Lanka on an observational cum lecture tour on legal aid and clinical legal educational programmes associated with the law courts and law schools
Bhandari returned to India in 1973 and returned to the Rajasthan High Court, practising all branches of law and teaching International Law and Constitutional law at Jodhpur University for about three years.
Bhandari was a member of a high-level Indian delegation that visited many places in the then Union of Soviet Socialist Republics to study and understand the soviet legal and judicial system and its relevance for India. He remained a member of the Governing Council of the National Law School of India University, Bengaluru for several years.
A distinguished officer of the court
Hindustan Times reported that Bhandari had a distinguished and successful career as an attorney for 23 years before he became a judge in the Indian higher judiciary in 1991.
He was elevated as a judge of the Supreme Court on 28 October, 2005.
During his time serving on the apex court, he delivered many judgments on comparative law, public interest litigation, constitutional law, criminal law, civil procedure code, administrative law, arbitration laws, insurance and banking and family laws.
Keeping in view his landmark judgment in a divorce case, the Union of India is seriously considering his suggestion for amendment of the Hindu Marriage Act, 1955, incorporating irretrievable breakdown of marriage as a ground for divorce.
His various orders on the matter of food grains led to the release of a higher quantum of supply of food grains to those living below the poverty line.
A number of orders he passed relating to shelters for homeless people led various state governments to make provisions for the same.
He also passed orders for the right to free and compulsory education for children.
He was awarded the Padma Bhushan, India's third highest civilian honour, in 2014.
He also received the Dr Nagendra Singh International Peace Award that year.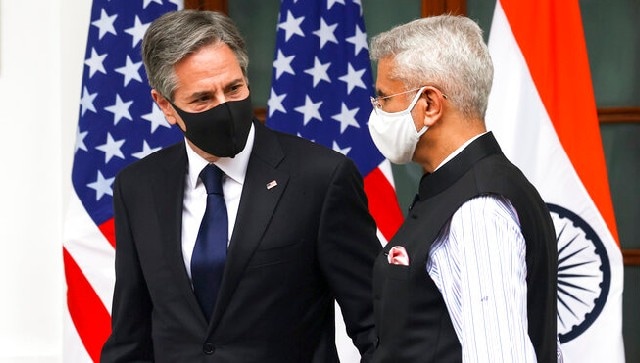 World
At a joint presser held after the meeting, Antony Blinken expressed the Biden administration's intent to grow stronger bilateral ties with New Delhi and stressed on the importance of cooperation on various regional and global issues
World
Antony-blinken News: Antony Blinken's India visit, US Secretary Of State Antony Blinken Arrives In Delhi On A Two-day Visit To India,will meet Indian Prime Minister Narendra Modi and Foreign Minister S Jaishanka, and Doval Today, Security High on Agenda as Blinken Meets Jaishankar,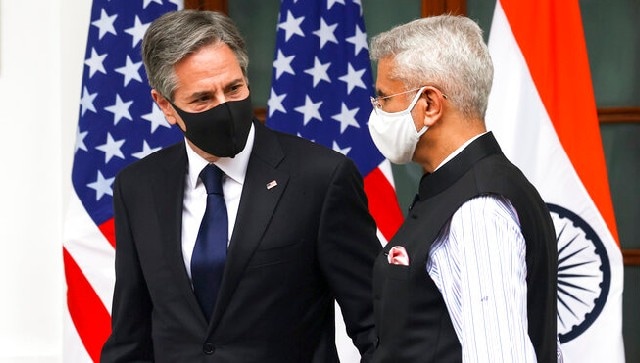 World
On the vaccine front, when asked about when India will get the two US-made vaccines Moderna and Pfizer, Blinken said that there were approvals, regulatory and legal processes required for receiving vaccines, and "that's where things stand