Junk food debate: Sunita Narain turns victory into defeat
It all began with a survey by the Centre for Science and Environment (CSE) titled "Eat at your own risk."
In the past 72 hours, you've been bombarded by a flood of information about the negative health implications of eating junk food, notably in the context of the trans fat content in the food.
It all began with a survey by the Centre for Science and Environment (CSE) titled "Eat at your own risk."
"Watch out for what you eat. It could be killing you slowly and sweetly," the blurb warns/threatens you.
The entire CSE story based on their finding can be seen here.
The highlights of the study, presented clearly by CSE, are as follows:
• Most junk foods contain very high levels of trans fats, salts and sugar – which inevitably lead to severe ill health and diseases like obesity and diabetes
• CSE labs tested 16 major brands of foods relished by people, particularly the young: Maggi and Top Ramen noodles, McDonald's foods, KFC's fried chicken and Haldiram's Aloo Bhujia, among others
• CSE found that companies resort to large scale misbranding and misinformation; many say their products contain zero trans fats, but CSE finds heavy doses
• Danger lurking: Younger generation hooked to junk food, vulnerable to heart diseases in the prime of their life
While newspapers limited their (considerable) coverage to faithfully reporting the contents of the study and some comments from medical experts and consumers in the context of the report, TV debates and discussions went way beyond the study.
If you had viewed more than one such discussion/debate, you would have had, after watching them, little idea of what the issues hanging in the balance were.
The discussions should, ideally, have been limited to the four points highlighted by the CSE themselves.
The discussions went out of control, with the loudest voice – Sunita Narain – deciding on where it would go. As a result, the discussions veered from the motion of the debate, and the programmes were just hysteria and consumers had little clue, at the end what was right or wrong.
To bring some clarity, here are the issues:
• Levels of trans fats, sugar and salt: There are laws which define the levels of trans fats, sugar and salt. If manufacturers cross these limits, they are breaking a law and ought to be punished. As simple as that – it's black and white, no grey.
• What is to be labelled: Manufacturers will restrict their information to what is required by law. If they do not publish what is required to be published, they are breaking a law; if they do publish what is required to be published, they are not breaking the law. As simple as that – it's black and white, no grey.
• If advertising misrepresents information or hides information required by law, complaints can be made to the Advertising Standards Council of India and they will, if the communication is found misleading, rule that the advertising is stopped. As simple as that – it's black and white, no grey.
Sunita Narain went into areas such as the banning of junk food in schools, Indian manufacturers being asked to meet standards that are required in other countries and so on. These were needless distractions in the discussions on Monday.
The sale of cigarettes, for example, is banned in and near schools and college. There is a law which says the sale is not allowed. Till such time as there is a law, if there ever is, companies will continue to try and sell their goods in all outlets where it is legal to do. If the CSE wants the law to change, the forum (TV), was not the right one – unless it was to build public opinion for a change in the law.
Similarly, we have standards and laws in India pertaining to food and food products. If the CSE – or any individual – feels that these are inadequate, it is up to them to try and get the laws and regulations changed. Marketers will exploit all the existing conditions and laws to their advantage.
In the TV debates and discussions last night, what should have been a walkover for Sunita Narain and the CSE ended in a draw – and that was because the discussions veered away from the areas where the CSE was on solid ground – the laboratory findings. The only objection anyone could have had to that was that the findings needed to be ratified by more independent laboratories.
Instead, we saw debates on how consumers could decide for themselves, on what was happening in various countries around the globe, on how fertilisers were polluting ground water and the fat content in oil that we use.
Everything was black and white when the discussions began – and Sunita Narain turned it grey.
Economy
Politicians, bureaucrats, big builders and the land mafia control the real estate market to the point where nobody can afford to buy a home. And it is this nexus that ensures prices do not crash as it would wipe out the value of their slush funds.<br /><br />
Life
It's no surprise that given everything is geared towards promoting and accommodating obesity, the numbers are rising fast.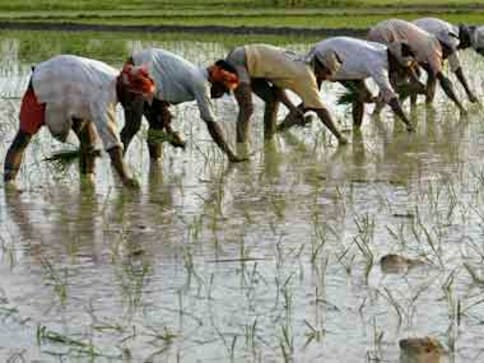 Breaking Views
There is a pronounced class bias when the media discusses economy. The process needs to be more inclusive.