Judge Loya's death: SC dismisses pleas seeking SIT probe, says there is no merit in 'frivolous' petitions
The Supreme Court on Thursday dismissed all petitions seeking Special Investigation Team (SIT) probe into the death of former special CBI judge BH Loya.
Observing that there is no reason to doubt the statements of four Bombay High Court judges on  the circumstances leading to the death of CBI judge Loya, the Supreme Court on Thursday dismissed all petitions seeking Special Investigation Team (SIT) probe in the case.
"There is no merit in the petitions and there is no reason to doubt the statements of (then) sitting (Bombay High Court) judges. The attempt of the petitioners was to malign the judiciary," the bench hearing the petitions was quoted as saying by ANI. Loya was the special CBI judge hearing the 2005 Sohrabuddin Sheikh encounter case, in which BJP president Amit Shah was once an accused.
The apex court observed that "frivolous and motivated" petitions should be discouraged. "Business rivalries and political rivalries should be settled outside," Live Law quoted the top court as saying.
The apex court also said that attempts were made to scandalise judiciary by levelling serious allegations against judicial officers and judges of the Bombay High Court.
"Documents placed on record and their scrutiny establishes that Loya's death was due to natural cause," it said.
A bench comprising Chief Justice Dipak Misra, Justice AM Khanwilkar and Justice DY Chandrachud had on 16 March reserved the judgment on the batch of petitions demanding an SIT probe. The top court had said it would order an investigation if there was ground for suspicion.
Reacting to Thursday's judgment, one of the petitioner's lawyer Prashant Bhushan said, "It is unfortunate that the demand for an independent probe shot down by the court." He dubbed it as "black day" and said that the apex court has given its judgement primarily based on the statement made by four high court judges, but their statements were not even taken on affidavit. "The demand for an SIT probe was dismissed even though Loya's family said there were blood stains on his clothes," he said.
Loya had allegedly died of cardiac arrest in Nagpur on 1 December, 2014, when he was attending the wedding of a colleague's daughter.
Loya's death had come under spotlight in November, 2017 after his sister came out in public, raising suspicion about the circumstances surrounding it and its link to the Sohrabuddin case. However, Loya's son had on 14 January said in Mumbai that his father had died of natural causes.
In the high-profile Sohrabuddin case, Amit Shah along with Rajasthan home minister Gulabchand Kataria, Rajasthan-based businessman Vimal Patni, former Gujarat police chief PC Pande, Additional Director General of Police Geeta Johri and Gujarat police officers Abhay Chudasama and NK Amin have already been discharged.
During their 12 January press conference, four senior-most apex court judges — J Chelameswar, Ranjan Gogoi, MB Lokur and Kurian Joseph — had questioned the manner in which sensitive cases were being allocated and Loya's case was one of them.
With inputs from PTI
World
The State of the Union, or SOTU, is an opportunity for the president to speak in front of a guaranteed large television audience, as well as the full Congress, Supreme Court justices, and other top officials. It is a highly scripted affair that frequently manages to surprise and even shock
Opinion
The Collegium should be abolished forthwith, the NJAC created, and the primacy of the elected Parliament over an unelected judiciary should be asserted, and that too, unambiguously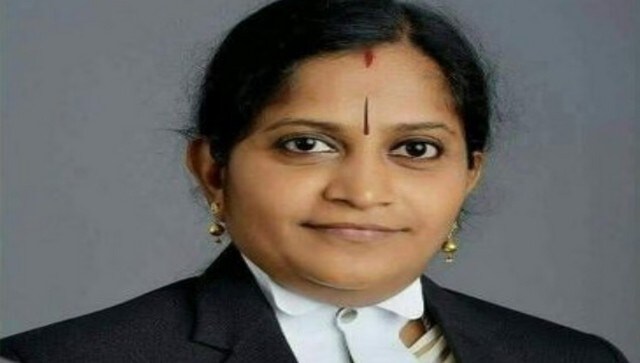 Explainers
A section of the legal fraternity from Chennai, citing her 'affiliation' with the BJP and 'hate speeches' against minorities, urged President Draupadi Murmu to return Victoria Gowri's nomination to the SC Collegium. Gowri was sworn in on Tuesday after the apex court refused to entertain the plea cha