31 journalists killed in 30 years in India's North East: Lack of police follow-up has media worried
While Assam has had the most journalists killed, its sister states Manipur, Tripura and Arunachal Pradesh also don't fare well.
Guwahati: The outrage over the murder of senior journalist Gauri Lankesh in Bangalore had not yet abated when a young reporter in Tripura, Shantanu Bhowmick, covering a clash between two tribal rights' groups was kidnapped and beaten to death by some protesters. Two journalists were murdered within 15 days for doing their job.
While Lankesh's killing triggered protests, rallies and panel discussions across the country, Bhowmick's death held the national news section captive only for a few days. For the states in the North East, the murder brought back the memories of the journalists who have been kidnapped, tortured and killed over the years.
Data available from various sources like media reports and journalist associations in North East show at least 31 journalists have been murdered in the North East — 24 in Assam, six in Manipur and one in Tripura — in the past 30 years.
"When the report of any journalist dying pours in, the first thought is that he/she was murdered. It's a scary thought and may be impractical too... but the murder of media personnel is so common that we immediately believe that they were killed," said Prakash Mahanta, a senior journalist and secretary of Journalist Action Committee, Guwahati.
He knows the case details of Assam's murdered journalists like the back of his hand. All 24 of them, when they were killed, where they worked, and even investigation status. "Some were my colleagues, some I was inspired by, some acquaintances but most importantly they were fellow journalists. How can I even forget their names!" Mahanta said over the phone.
According to him, the targeting of journalists in the North East began in 1987 when a correspondent with The Assam Tribune, Punarmal Agarwalla, was killed by suspected United Liberation Front of Assam (ULFA) members. Those who were arrested following an investigation by the Crime Investigation Department, Assam, were acquitted on grounds of a weak chargesheet. This was followed by the 1991 murder of Kamala Saikia, a correspondent with Ajir Asom, also by suspected ULFA members but with no one has been convicted till date. The state was shaken once again in 1996 when Parag Kumar Das, the executive editor of Assamese daily Asomiya Pratidin was shot dead while returning home by surrendered members of ULFA.
Information available with Mahanta shows that between 1995 and 2010, at least one journalist has been murdered in Assam every year. According to the records, 1999 witnessed three killings: One was shot dead and two were killed in a grenade blast. Alfarid Shazad, a photojournalist, and Jiten Sutiya, a reporter, were killed when suspected militants threw a grenade inside the then superintendent of police Sivasagar's office. The same year, senior reporter Ratneshwar Sarnia Shastri was gunned down by suspected ULFA members outside his house.
Speaking to Firspost, Pallab Das, brother of slain journalist Parag Kumar Das, said justice for the murder has been hard to come by. "After my brother's assassination, an FIR was lodged in a nearby police station. As it was a very sensitive case, we appealed to the government for a CBI probe. In fact, we even approached the then chief minister Tarun Gogoi and also Union ministers, but nothing came out of it," he said. He added that eventually the evidence was termed invalid by the court due to legal technicalities, and the accused was acquitted.
Assam isn't alone
While Assam has had the most journalists killed, Manipur, Tripura and Arunachal Pradesh also don't fare well. While Tripura has witnessed one murder, Manipur has had six killings and some kidnappings of journalists, while Arunachal Pradesh has witnessed one attempt to murder.
Some of these include the killing of T Brajamani Singh, editor of Manipur News, an English daily. He was shot dead in 2000 by unidentified gunmen. Then there's the case of Konsam Rishikanta Singh, a reporter with the Imphal Free Press who was shot dead in 2008; the murder of Yembem Megha, a correspondent with North East Vision; Khupkholiyan Jimte, editor of Lentai magazine; and RK Sanatomba, editor of Kangla Lan Pung.
"Since 1982, six journalists in Manipur have been tortured and killed. But the police has failed to arrest any of the perpetrators. Though the press is referred to as the fourth pillar of the democracy, there is no protection offered to them. A total of 36 journalists from the state have faced harassment from security personnel and locals while performing their duties," said W Samjai, president of All Manipur Working Journalist Union.
In Arunachal Pradesh, where freedom of the press is routinely threatened, Tongam Rina, associate editor of The Arunachal Times, was shot at in 2012 as she was entering her office. While she survived the attempt on her life, the police failed to arrest the mastermind and only got hold of him after he surrendered voluntarily a year later. This despite the fact that Tongam was allegedly threatened continuously for her articles, which unearthed alleged corruption in super-hydro dams project in the state.
In addition to finding their work hindered and lives threatened, senior reporters said the lack of convictions in all the past cases is worrisome. "Nine journalists' associations are demanding a CBI probe in Bhowmick's case. This is because we have less hope from Tripura police as they have previously failed in the investigation of the murders of not just journalists but also several ministers and bureaucrats. We want this investigation to be impartially conducted," says Pinaki Das, a senior TV journalist from Tripura.
A scared community
Naba Thakuriya, senior journalist and secretary of Guwahati Press Club, said Bhowmick's killing has scared the media fraternity across the North East. "We were happy that for the past three years there was no journalist's killing but the Tripura incident has once again brought to light the perils journalists face here."
Assam Director General of Police Mukesh Sahay said, "Those who are committed towards their work, especially that which has a serious risk, have to face situations like these."
He said that in Assam, most journalists were killed during the insurgency and this period also saw security forces being targeted. He rejected claims that the investigating agencies have failed to solve cases. He said a bulk of the previous cases like these were solved by the police itself.
Nobody looking out for us
Most senior journalists in the northeastern states feel overlooked by the media fraternity in the rest of the country. "We work in a conflict zone. When any journalist in any other part of the country is killed or even an office is raided, there is a huge hue and cry. But for many years now, journalists in the North East have been dying while on the job and nobody even cares to talk about it, let alone raise their voice," said Mahanta.
He said that while various journalists' associations have been protesting against killings of journalists in the rest of the country, such as the murder of Lankesh, the same sentiment is not reflected by media houses in other parts of the country for killings in northeastern regions.
"National media has never bothered about journalists being killed here. More than 40 were killed across the seven states, but nobody bothers about this forgotten corner of the country," Mahanta said.
The author is a Guwahati-based freelance writer and a member of 101Reporters.com, a pan-India network of grassroots reporters.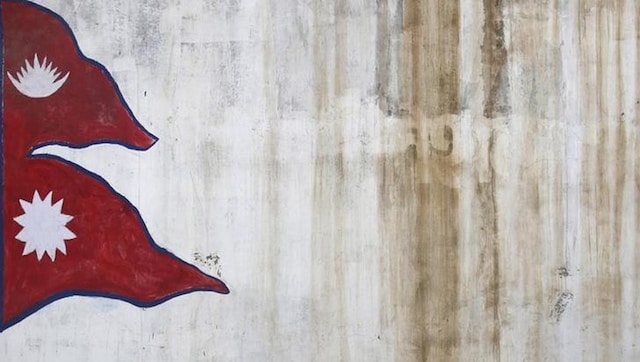 World
Budget Holiday means the Government of Nepal is unable to spend from the State treasury. This is probably the first time in Nepal that government expenditures are likely to be suspended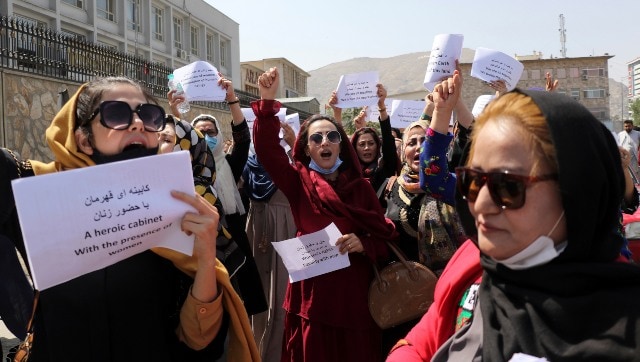 World
Recent controversial comments by Taliban leaders, like that of Hashimi, have exposed the Taliban's true nature as it ignores women, who make up half of the population of the war-torn country
India
CPEC is a part of China's most ambitious project 'Belt and Road Initiative', aimed at renewing the country's historic trade routes in the coastal countries of South-East Asia