Journalism today: Will social media turn mainstream media irrelevant?
It was eerie that while the MSM at the Steve Coll discussion in Bengaluru felt threatened by social media, those at the Malhotra discussions in the same city were actually finding it liberating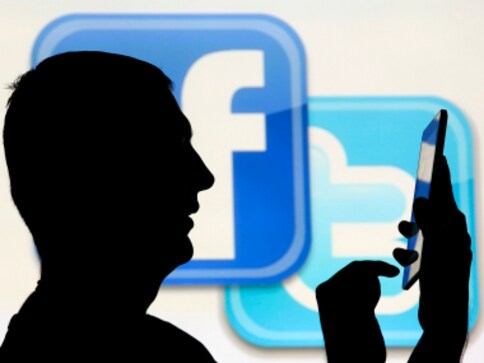 There is something intriguing happening at the "subaltern" level that is sensitising "India, that is Bharat" to issues that were never debated for the last 200 years.  The past few days in Bengaluru, a city that boasts of being open to ideas, technology, concepts and outlook have been educative, to say the least.
Interestingly, the die was cast when two-time Pulitzer Prize winning journalist Steve Coll, in a discussion with Rohini Nilekani, chairperson of Arghyam, spoke of the challenges thrown at main stream journalism by social media and corporates.
Coll, the dean of the Columbia University Graduate School of Journalism believed journalism was vital in forging accountability and transparency while at a discussion held in a five-star hotel attended by a select gathering of around 150. Many of them were drawn from the media and extremely inquisitive on how to push back the onslaught coming from Twitter, Facebook and other social media tools.
Now cut away to a series of lectures and lively discussions taking place across the same city (at Karnatak Samskrit University Auditorium,  Chamrajpet; Bharati Vidya Bhavan; Aksharam, Samskrita Bharati, Girinagar; IISc, Satish Dhawan Auditorium; Amrita College of Engineering, Kasavanahalli; The Art of Living Campus, and a workshop in Jayanagar) where Rajiv Malhotra, arguably one of the foremost thinkers of our time according to his fans, was drawing packed crowds on the first leg of his five-city (Bengaluru, Chennai, New Delhi, Mumbai and Ahmedabad) whirlwind tour of India during which he would also launch his seminal book, The Battle For Sanskrit: Is Sanskrit Political or Sacred? Oppressive or Liberating? Dead or Alive? Most of Malhotra's lectures were being slotted at big brand institutions like IIT, IISc, JNU, Delhi University etc and aimed at a discerning audience.
Additionally, the current Malhotra tour has been enriched by the presence of some really big names at the discussions. For instance, at IISc, those sharing the dais were Padma Vibhushan awardee and well-known aerospace scientist Roddam Narasimha and the erudite Mohan Das Pai, both of whom pulled no punches during their addresses. Among the packed audience of  professors, research students and others was the whiz-kid  Balaji Srinivasan of Counsyl and other fame.
At Coll and Nilekani's "Emerging Frontiers in Journalism", the underlying issue was how to retain the relevance of mainstream media (MSM) in a world disrupted by social media. But at Malhotra's discussions a lot of flak was being directed at the distortion of the narrative by the very same MSM.
For instance, Professor Narasimha who at length stated that he had no Hindutva or Saffron allegiance, said that journalists, either deliberately or through ignorance, had twisted issues so badly that common readers were confused between claims and actual facts.
"The stories of ancient India having aeroplanes and flying saucers are mere mumbo-jumbo. There is no scientific, verifiable evidence to support this. But Indians' knowledge of the Pythagoras theorem before the Greeks knew about it is true. In fact the Westerners wrote the Pythagoras theorem only 500 years after the death of Pythagoras whereas it was already being put to use here.
"Also true is that we were world leaders in mathematics and metallurgy, and that Indian maths and numerical system made possible many western discoveries and scientific advancements. Of course, we learnt a lot of science and medicine from the West. But we also knew plastic surgery. In fact, reattachment of the nose was learnt by the British from India just 200 years ago. Unfortunately the wrong issues and claims get highlighted by our media and this trivialises many of the great contributions Indian civilisation has made to the world," he said.
During the interaction one of the IISc research students lamented that the researchers had a great hunger to publish their findings in international journals, "but only five percent was published. The remaining 95 percent which constituted a great body of our work and knowledge now lies in the hands of these publishers to do as they pleased with it."
Pai quickly interjected to offer a solution: "Write a blog on the unpublished work. Put it out on Facebook and Twitter. This way your work won't be stolen or plagiarised. This is the strength of social media where we are all reporters and we are all editors. This is a great way to safeguard the proprietary of your work, something our earlier generations never had."
It was eerie that while the MSM at the Steve Coll discussion felt threatened by social media, those at the Malhotra discussions were actually finding it liberating. They felt empowered and protected by its openness.

Malhotra, whose latest book on the westernisation of the Indian discourse looks certain to set the cat among the pigeons, described how the narrative was now being controlled by forces inimical to India.
"The Chinese, Japanese and more recently the Arabs fund western universities and dictate how their narratives have to be studied and taught. But with Indians it is exactly the opposite. A disturbing trend  of late is that of Indians being given scholarship and doctorates on Indic studies which are being seen through western lens and controlled and guided by them.
"Worse, some of our philanthropists are funding India studies to be interpreted by westerners and the same rubbish is then flowed back into India. Thus there is now a political philology, an economic philology and even a sacred philology of our texts and epics, all seen through western lens and with the intention of trivialising them," Malhotra stated.
He pointed out how a leading newspaper which had not reviewed a single book of his or covered any of his events defamed him and his work in a lengthy article last year. When he wrote a point-by-point rebuttal to the charges the editor not only did not publish it, but also said that they had no compulsion to present the other side of the argument!
Malhotra, whose lectures and discussions with eminent thinkers and public figures are gingerly avoided by main stream media, pointed out that a surprisingly large number of Indians were still unwilling to look favourably at their own narratives.  "For instance, at Delhi University I showed them books and material on how the Upanishads and Indian philosophy greatly influenced the eminent poet TS Elliot. Not only the students and their teachers, even my niece was so upset by the revelations that she did not speak to me for a year!"
Pai, who offered to finance a science congress of Indian thoughts and achievements at the IISc, believed that the tide was turning, especially in television media. "Earlier, only one view was being projected. But now you can see snatches of the other side of the argument in almost all discussions. Newspapers haven't yet broken from the shackles of colonisation and the leftists. But with social media booming and providing alternate sources of information, MSM is becoming increasingly irrelevant."
Now that is exactly what is worrying Coll and members of the MSM who believe that the onslaught from corporates, social media and 'subaltern' voices is gradually pushing them to the fringe.
Explainers
The aim of the strategy, also known as 'asymmetrical warfare', is to make Taiwan's defence so secure that any attacker faces a ruinous cost. It also focuses on weapons that are easily concealed such as portable Javelin and Stinger missiles over expensive and easy-to-hit tanks, warships and naval ves
Explainers
The Indian Army takes in Nepalese soldiers under the tripartite treaty signed between Nepal, India and Britain in 1947. India currently has 43 Gorkha battalions serving in seven regiments
Explainers
Codeine is an opioid medication that doctors may use to treat pain. It is used in cough syrups and has mild pain-relieving properties, but it is a powerful drug that one can get addicted to