Jordan Prince Ali bin Al Hussein says he expects India to play key role in resolving Syrian refugee crisis
India should play a major role in resolving the vexed Syrian refugee crisis, Jordan Prince Ali bin Al Hussein has said, citing the plight of millions in dire need of humanitarian assistance
Amman: India should play a major role in resolving the vexed Syrian refugee crisis, Jordan Prince Ali bin Al Hussein has said, citing the plight of millions in dire need of humanitarian assistance.
Prime Minister Narendra Modi had met Jordan's King Abdullah II during his visit to the West Asian country last month during which both the sides held extensive talks on different issues including security.
India and Jordan enjoy friendly ties since diplomatic relations were established in 1950.
Ali, ahead of the second Laureates and Leaders for Children Summit 2018 in Amman, said that India and Jordan have very good diplomatic relations.
"Prime minister Modi had recently visited Jordan during which both the countries had vowed to step up cooperation on a number of areas and held talks on several issues. India is a fast-growing economy and a powerful country. So we expect India to play a key role in resolving the Syria refugee crisis and other such issues," Ali told reporters on Saturday.
The summit, to be held from 26 to 27 March, will bring together Nobel laureates and world leaders with youth from around the world to deliberate and develop a plan of action to address the challenges faced by children.
Ali is the co-organiser of the summit.
Nobel Peace Prize winner Kailash Satyarthi said that India is the world's largest democracy. It is the land which gives the message of peace and humanity.
"India is home to the world's third-largest Muslim population where people have been living peacefully for the last several decades. Peaceful co-existence is India's heritage. So, it becomes the responsibility of the people and the Indian government to spread this message to the other parts of the world. These ideas can go a long way in resolving the Syria crisis," Satyarthi said.
India has been extending a helping hand to many countries including Afghanistan, Nepal and South Sudan, he said.
Abdullah II had visited India for three days last month, nearly three weeks after Modi travelled to Jordan as part of his trip to West Asia, including Palestine.
After extensive talks between the two leaders in New Delhi, the two sides had signed 12 agreements in a wide range of areas including defence, health and medicine.
Prince Ali said that Jordan has been playing a major role in tackling the refugee crisis in West Asia. Jordan's place is the second in the list of countries accepting most of the refugees.
"We hope to come up with great solutions to the issues of migrants including children in the Summit," Ali said.
Established by Satyarthi, the second edition of the Laureates and Leaders for Children Summit 2018 will be held at the King Hussein Bin Talal Convention Centre on the historic banks of the Dead Sea in Jordan.
More than 5.6 million Syrians have fled the country as refugees, according to the UN. Half of the people affected are children.
Healthcare centres, schools, and water and sanitation systems have been damaged during the course of the war between the Syrian government troops and the rebels.
An estimated 2.75 million Syrians are registered in Turkey, around 3.5 percent of the country's population, according to International Crisis Group, an independent body working to prevent wars and shape policies for a more peaceful world.
More than 13 million people in Syria are in need of humanitarian assistance, several studies have suggested.
Find latest and upcoming tech gadgets online on Tech2 Gadgets. Get technology news, gadgets reviews & ratings. Popular gadgets including laptop, tablet and mobile specifications, features, prices, comparison.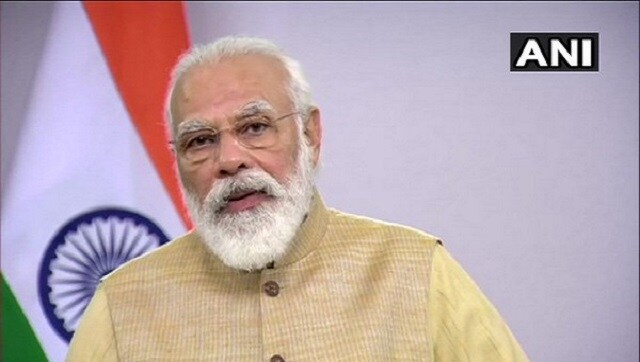 India
Speaking at the finale of the Smart India Hackathon, Modi said the NEP is big on access to education and aims to increase gross enrolment ratio in higher education to 50 percent by 2035.
India
Under faceless assessment, a central computer picks up tax returns for scrutiny based on risk parameters and mismatch and then allots them randomly to a team of officers.
Photos
India on Saturday celebrated its 74th Independence Day in a subdued manner due to the coronavirus pandemic.