So, the media now tells us that Kanhaiya Kumar wasn't actually standing in front of a map of a divided India.
Reports poured in on Friday about how the image being widely circulated — depicting the JNUSU president apparently addressing a group while standing in front of a map of a splintered India — was morphed. Yeah, right!
Doesn't the naive, brainwashed, corrupt and paid media know a cover-up when it sees one? Besides, why would anyone have to morph an image of that awful awful anti-national man?
Luckily, Firstpost is on hand to set the record straight, after laying its hands on previously unseen photographs of Kanhaiya.
Here he is at Disneyland, saying anti-national things, no doubt:
And then he went to St Petersburg, presumably to meet his commie friends and spew more seditious bile: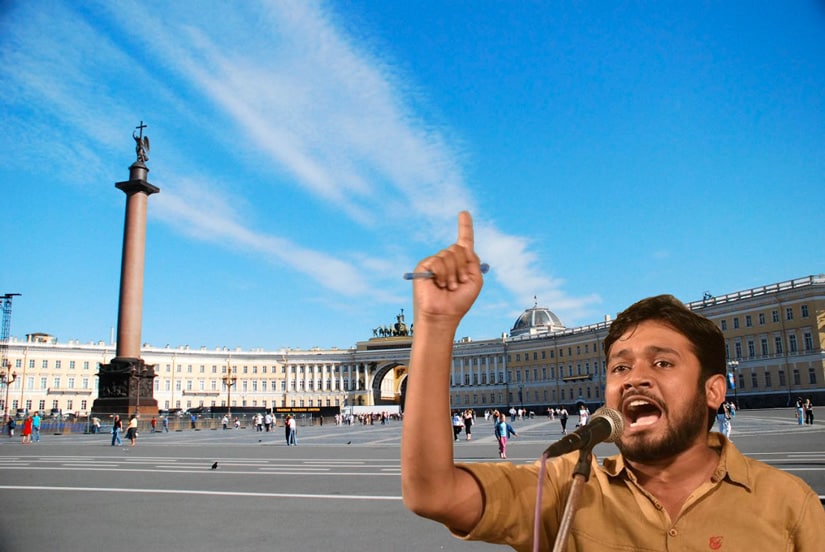 Oh! And then he went to the Forbidden City, where he was lauded by the locals as a hero for his attacks on Bharat Mata. His proposal for JNU to be a Beijing-administered province is still under consideration:
In between, there was still a bit of time to join Metallica onstage to provide guest vocals. The song? Seek and Destroy, obviously: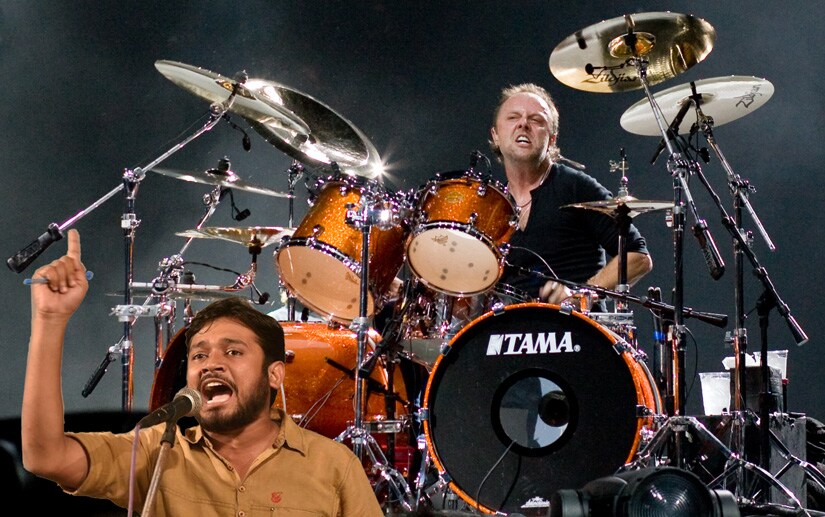 After some serious globe-trotting, Kanhaiya decided to return home to bury daggers of hate deep into India's heart — Dadar Railway Station:
And finally, he turned up at the Firstpost office. Nothing to see here.
Firstpost is now on WhatsApp. For the latest analysis, commentary and news updates, sign up for our WhatsApp services. Just go to Firstpost.com/Whatsapp and hit the Subscribe button.
Updated Date: Feb 19, 2016 16:03:37 IST