JNU VC demands tank on campus: Meenakshi Lekhi says varsity students must take oath to protect nationalism
JNU students must take an oath to protect India's nationalism, Meenakshi Lekhi said in Lok Sabha while supporting the JNU vice-chancellor's demand to install a battle tank in campus
New Delhi: The students of JNU must take an oath of protecting the shine of India's pride and nationality, a BJP MP said on Thursday while supporting a demand by the vice-chancellor to install a battle tank inside the campus.
Meenakshi Lekhi, raising the issue during Zero Hour in Lok Sabha, also criticised attempts to create a "controversy" following the call by the Jawaharlal Nehru University Vice-Chancellor Jagadesh Kumar to install a tank.
She said "anti-India" slogans like 'India will be broken' were raised inside the campus and such activities cannot be allowed to continue.
"It is very unfortunate. A controversy is being created following the vice-chancellor's views. The JNU is run by tax-payers money. Anti-India slogans were raised inside the campus. It is an insult of those protecting the border," Lekhi said.
The BJP MP from Delhi said the JNU students should take an oath that they will protect the country's pride and nationality.
Justifying the JNU vice chancellor's demand, she said a replica of aircraft were installed at various places including schools and students find them very interesting.
"There was an aircraft in my son's school. It was encouraging to the students. There is nothing wrong in the VC's demand," she said.
On 16 July, while participating in an event at the JNU to celebrate the Kargil Vijay Divas, requested minister of state for external affairs VK Singh to install a tank inside the campus.
The JNU VC's demand drew widespread criticism from a number of political parties as well as some students of the university.
During the Zero Hour, YSR Congress MP Renuka Butta demanded intervention by the central government in probing the drug racket busted recently in Hyderabad.
She alleged that a number of high-profile people may have been involved in the racket and there must be a thorough investigation into it.
She said children and youth were being dragged into the racket and added that drugs can even be ordered online.
"It is a very serious problem," she said.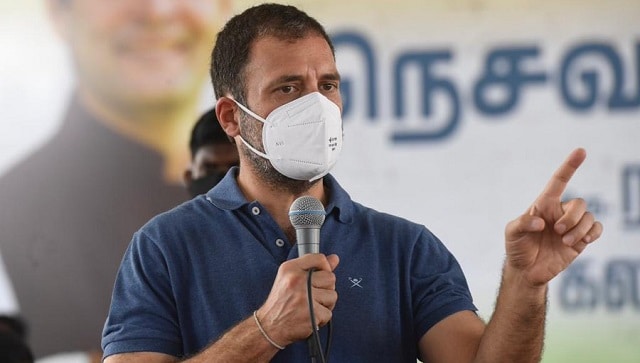 India
Congress leader Rahul Gandhi said there is a fight between two ideologies in the country
World
National Receptionists Day was first introduced in the United States in 1991 to spread awareness and appreciation about the role of the receptionists and to provide the community with necessary support
World
The Endangered Species Act of 1973 came into existence on 28 December. The act aims to raise the need for wildlife conservation and rehabilitation of endangered species