Rebels punished: JNU rusticates Umar and Anirban; Kanhaiya fined Rs 10,000
The JNU on Monday slapped a fine of Rs 10,000 on student leader Kanhaiya Kumar and rusticated three others for varying durations over their alleged role in the controversial 9 February event for which they were charged with sedition, an action which had sparked outrage and triggered protests.
New Delhi: The JNU on Monday slapped a fine of Rs 10,000 on student leader Kanhaiya Kumar and rusticated three others for varying durations over their alleged role in the controversial 9 February event for which they were charged with sedition, an action which had sparked outrage and triggered protests.
Based on the findings of a high-level enquiry committee (HLEC), Umar Khalid has been rusticated for one semester and another leader Anirban Bhattacharya till 15 July. Umar has also been slapped a fine of Rs 20,000. Anirban has also been barred from JNU campus for a period of five years from 23 July.
Kashmiri student, Mujeeb Gattoo, has been rusticated for two semesters. A penalty of Rs 10,000 has been imposed on JNU students union (JNUSU) joint secretary Saurabh Sharma, the only ABVP member in the union.
JNU students union president Kanhaiya, Umar and Anirban were arrested on charges of sedition in February in connection with the controversial event and are out on bail.
Their arrests had triggered widespread protests at JNU and many other universities, following which the Opposition had accused the government of attempting to stifle dissent.
While Umar and Anirban were blamed for "triggering communal violence" and "disrupting" communal harmony on the campus, Mujeeb was found guilty of participating sloganeering. Kanhaiya was pronounced guilty of indiscipline and misconduct.
Those who have been imposed fine of Rs 20,000 each include former JNUSU President Ashutosh Kumar, former general secretary Chintu Kumari, current General Secretary Rama Naga, Aishwarya Adhikari, former Vice President Anant Prakash Narayan and Gargi for "violating" dissciplinary norms.
The campus has been made out of bounds for two former students -- Banojyotsana Lahiri and Draupadi -- while hostel facilities of Ashutosh Kumar have been withdrawn for a year and Komal Mohite till July 21.
In his reaction, Kanhaiya said the punitive action announced by the authorities was "simply unacceptable" and that the students rejected it. The students will hold an "all party" meeting later tonight to finalise future course of action.
"We completely reject this farcical enquiry report, as it is based on sheer vendetta and a biased enquiry. These are all innocent students, coming from extremely humble and underprivileged backgrounds," JNUSU Vice President Shehla Rashid Shora said.
The JNU had constituted a five-member high-level enquiry committee to investigate the controversial event at the campus on February 9 and the panel had found some students guilty of violating disciplinary norms and disrupting communal harmony. on the campus.
An official of the JNU said financial penalty has been imposed on 14 students including Kanhaiya.
Anirban's punishment is the harshest as he has been debarred from the university for five years.
When asked about punishment to Anirban, the official said, "During the period of rustication, the student ceases to exist on rolls of the university but has an option of joining back and re-enrolling in the same course after period of rustication is over.
"However, following debarment from the university for a period the student cannot enroll in any course or join any academic activities on campus," the official said.
He said while Umar and Gattoo will have the option of resuming their courses once the period of rustication is over, Anirban has been given a window of a week (July 16-23) to complete his thesis.
"If he is unable to do so, he will not be able to seek an extension or re-enroll as he has been debarred from university for five years on completion of that week. If his PhD is not completed during this period he will not be able to do it from JNU for five years however he can enroll at some other university," he said.
The official said disciplinary measures have been taken for not following university procedures, misinforming the university, misconduct and indiscipline, causing and colluding in the unauthorised entry of persons into the campus, putting up objectionable posters, arousing communal, caste or regional feelings and creating disharmony, blockade or forceful prevention of any normal movement of traffic and violation of security, safety rules notified by the university.
The committee imposed the fine on Sharma, who had objected to the event, for blocking traffic on the day it happened. Surprisingly, Aishwarya whose name was not mentioned in the report, has also been imposed the financial penalty.
"A farce is what this enquiry has been made from day 1 to witch-hunt students and punish them by hook and crook. I want to tell the VC that his friend Appa Rao did the same in Hyderabad university but our friends fought back. We will also do the same," said Umar.
A senior university official said, "Based on the report of the high-level committee which arrived at its conclusion based on depositions, perusal of video clips (provided by JNU security and authenticated by forensic tests), and examination of documents on record, the university has decided to rusticate three students.
The report of the five-member panel has underlined lapses on part of administration and taken into account the role of outsiders in the event. However, no action has been taken against any administrative official.
"As per the committee findings, application for holding this event circumvented the permission process and the organisers disobeyed the instructions from the administration not to hold it and that amounted to wilful defiance," the JNU official said.
Following the preliminary report of the committee, the university had suspended eight students. However, their suspension was revoked when the panel submitted it report on March 11.
Slamming the authorities for the action against the students, Shora said,"They are all dedicated activists and this is a conspiracy to crush anti-Modi voices.

"Not only will we not remain silent against this anti-people government, we will also challenge this sham of a report. The punishments are all based on one-sided statements from ABVP members, and our repeated calls to conduct a fair enquiry were ignored."
Accusing the Vice Chancellor of "taking directions" from the Centre and acting as an "RSS loyalist", she said the students will launch a countrywide campaign to "expose" the government's "anti-student and anti-Dalit" character.
"Rakesh Bhatnagar, the head of the committee, is the treasurer of anti-reservationist Youth for Equality, and most students who have been punished belong to Dalit, Muslim and backward castes," she said.
ABVP's Sharma said punishments announced by JNU is a "compromise and not penalty".
"Penalising me for blocking traffic for stopping the event is injustice," he said.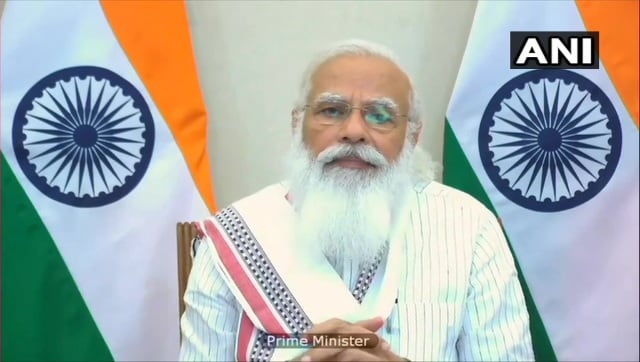 World
External Affairs Minister S Jaishankar will travel to Dushanbe for the SCO meetings that are expected to extensively deliberate on the Afghan crisis and its internal as well as external implications, people familiar with the matter said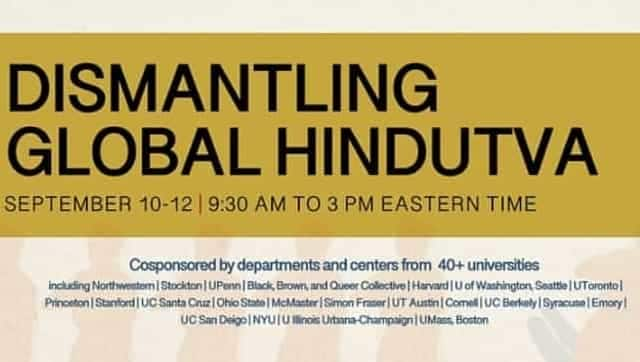 India
From being called "dotheads" and "cow piss drinkers" to being force-fed beef under the garb of a joke or by "mistake", on-campus traumatic episodes are aplenty
India
The daily COVID-19 vaccinations crossed the one-crore mark for the fourth time in less than a month on Friday — the other days being 6 September, 31 August and 27 August