Week into hunger strike, JNU V-C appeals to students to end hunger strike
Jawaharlal Nehru University (JNU) Vice Chancellor M. Jagdeesh Kumar on Wednesday appealed to the agitating students to end their hunger strike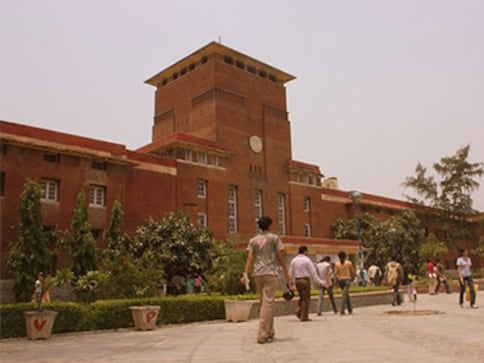 New Delhi: Jawaharlal Nehru University (JNU) Vice Chancellor M. Jagdeesh Kumar on Wednesday appealed to the agitating students to end their hunger strike and asked them to approach the administration to discuss their demands.
Expressing concern over the worsening health of the students, Kumar, through a notice, said: "Hunger strike is an unlawful activity and a harmful method of protest that adversely affects the health and career of the students."
"The administration urges the students to use constitutional means to put forth their demands, if any," the notice said.
JNU Students Union (JNUSU) president Kanhaiya Kumar and 19 other students have been on an indefinite hunger strike since 28 April to protest against the punishment handed out to them by a high-level committee that probed the 9 February event on the campus.
Meanwhile, a delegation of the Akhil Bharatiya Vidyarthi Parishad (ABVP) met the vice chancellor earlier in the day to discuss their demand on revocation of punishment handed out to JNUSU joint secretary and ABVP member Saurabh Sharma.
The ABVP supporters had started a chain hunger strike to demand revocation of the punishment handed out to Sharma. He was fined Rs 10,000 by the committee for obstructing traffic on the campus.
"The administration believes in dialogue and discussion to resolve any issue affecting functioning of the university and urges the students to immediately call off the hunger strike and come for discussion," the VC's notice further stated.
Anti-national slogans were raised at an event held on the JNU campus on 9 February to commemorate executed parliament attack convict Afzal Guru, following which Kumar, Umar Khalid and Anirban Bhattacharya were arrested on sedition charges.
The committee report, which was released on 25 April, fined Kumar Rs.10,000 and rusticated Khalid and Bhattacharya for one semester each. Another research scholar, Mujeeb Gatto, was rusticated for two semesters. Khalid was also asked to pay Rs.20,000 as fine by 13 May.
also read
India
JNU has refused to make public report of the preliminary inquiry conducted by three professors in the controversial events of 9 February.
India
The JNU issued show-cause notice to 21 students after an inquiry panel found them "guilty of violating" norms in connection with Afzal Guru event.
India
The BJP committed a "sin" by aligning with PDP chief Mehbooba Mufti who called Afzal Guru a martyr like Kanhaiya Kumar, the Shiv Sena said in its party mouthpiece Saamana.