JNU extends winter semester registration date till 15 January, says students will not have to pay any fine
JNU had announced that date had been extended as information and communication service systems of university had been severely damaged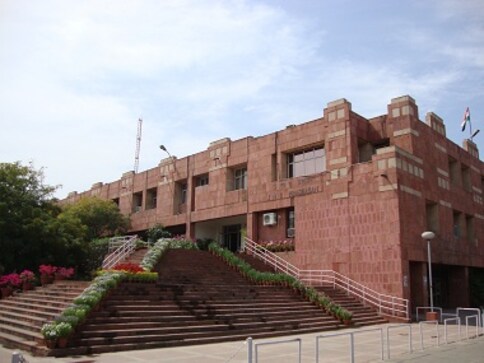 In a circular on Sunday, JNU said the students can register up to 15 January without any fine

Initially, the last date of registration for the winter semester was 5 January

JNU had announced that date had been extended as information and communication service systems of university had been severely damaged
New Delhi: The Jawaharlal Nehru University (JNU) on Sunday extended the date for the winter semester registration till 15 January. This is the second time that the registration date has been extended in a week. Earlier, it had been extended from 5 to 12 January.
In a circular on Sunday, JNU said the students can register up to 15 January without any fine. Initially, the last date of registration for the winter semester was 5 January.
The JNU had on Monday announced that the date had been extended to 12 January as the information and communication service (CIS) systems of the university had been severely damaged by students as part of their months-long agitation against a hostel fee hike.
Find latest and upcoming tech gadgets online on Tech2 Gadgets. Get technology news, gadgets reviews & ratings. Popular gadgets including laptop, tablet and mobile specifications, features, prices, comparison.
India
Razdan said she has filed a police complaint and has requested them to "take immediate steps to identify, apprehend, and prosecute the perpetrators of this abominable attack"
science
Recoiling black holes, like the one in question, are hypothetical objects that are yet to be definitively spotted.
science
Proxima Centauri, which is a red dwarf star is orbited by two known planets, one of which is in the 'habitable zone' that could support Earth-like conditions.