JNU cancels Subramanian Swamy's talk on Ram Mandir in Ayodhya, allows Prakash Karat's talk on Babri Masjid
A talk scheduled to be given by BJP leader Subramanian Swamy at JNU on the topic 'Why Ram Mandir in Ayodhya?' has been cancelled.
Jawaharlal Nehru University (JNU) is again embroiled in a political controversy — this time involving BJP MP Subramanian Swamy and CPM leader Prakash Karat. Reports on Wednesday said that a talk by Swamy, which was scheduled at the university, was cancelled. The BJP leader was supposed to talk at the Koyna Hostel on "Why Ram Mandir in Ayodhya?". The university did not furnish any reason for cancelling Swamy's event.
The cancellation stood in stark contrast with the fact that a talk by Karat was scheduled at the same time at Sabarmati Hostel. Karat, reports said, will be speaking on "Reclaiming the Republic" where he will talk about the Babri Masjid demolition.
Swamy spoke to CNN-News18 and said that while the organisers were informed of the cancellation, he himself was not personally informed by JNU authorities. He said that he is not a rabble-rouser but is articulate and has "unrebuttable" arguments on the issue. He added that left-wingers are not very civilised when they don't have arguments and they must have put pressure on the vice-chancellor to cancel the talk.
#JNU cancels Subramanian Swamy's talk on Ayodhya but green signal to Prakash Karat Program Why??? @Swamy39 pic.twitter.com/73aq4vLmsn
— Kapil Bhargava (@_kapil1) December 6, 2017
The Karat talk is being organised by the JNU Students' Union (JNUSU) and also features Jayati Ghosh and Kavita Krishnan. On the other hand, the Swamy talk was being organised by "interested students" who are not functioning under a particular organisation.
Amir Malik, a student at JNU told Firstpost that there is a proper procedure to organise talks in JNU which involves getting approvals from the hostel president, the senior warden of the hostel and the provost. He said that no sensible person would allow a public talk by "someone like Swami" on such a sensitive issue.
CNN-News18 also spoke to JNUSU member Simone Zoya Khan who said that they have proper permissions for the Karat talk and are proceeding with it. One of the organisers of the Swamy talk said that they are in touch with the administration and are trying to find out why the talk was cancelled and whether it can be conducted at another time or at another venue.
The JNU administration is yet to publicly comment on the issue.
Ayodhya temple issue deferred to 8 February, 2018
On Tuesday, the Supreme Court deferred the hearing on the Ayodhya temple dispute to 8 February, 2018 as petitioners sought more time translate and file all documents.
A high-voltage drama marked Tuesday's hearing with lawyers representing the Sunni Waqf Board and the Babri Masjid Action Committee, virtually threatening to walk out of the proceedings as the bench asked senior advocate CS Vaidyanathan, representing the deity Ram Lalla Virajman, to commence his submissions in the case.
A three-judge bench was hearing a batch of petitions challenging a 2010 Allahabad High Court verdict on the Ayodhya title suit that divided the disputed Babri Masjid site between the Nirmohi Akhara, deity Lord Ram and the Sunni Waqf board.
With inputs from agencies
India
Of the 68 names, two from Karnataka and one from Jammu and Kashmir have been sent for a third time, while 10 others have been recommended for a second time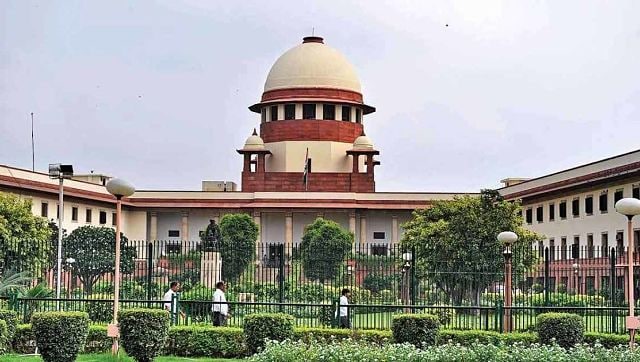 India
The Supreme Court on Friday dismissed a plea challenging Kerala government's decision to hold physical exam for Class 11.
India
Supertech said the order will not have any adverse impact on the company or its group companies as every project has its own independent RERA Account and cost centre