J&K floods: Wait before you donate, here's how you can catch frauds
This is also the time when both the donor and the receiver have to be careful as there will emerge an unscrupulous lot who will try to siphon off the money by fraudulent means.
As many places in South Kashmir, including Srinagar, remain submerged under flood waters and creating a major humanitarian crisis for residents, it was natural that many people and institutions from across the country would rush in to assist them in whatever way possible. However, some caution would be advisable if you intend to pitch in with a cash donation.
As funds are expected to flow into the region to help affected people restore their lives, both donors and receivers will need to be careful about unscrupulous elements that may attempt to take adavantage of it.
The British Red Cross has in fact warned the donors about fraudulent disaster appeal emails and websites. It says:
"Whenever there is a disaster, such as Typhoon Haiyan in the Philippines, the Syria crisis or the Pakistan floods, there will be those who seek to take advantage of people wanting to donate for the relief effort. Many scams involve emails that claim to be on behalf of the Red Cross and there are numerous variations:
• They may direct you to a fake website where you are asked for credit card details.
• They may offer you a position collecting money on their behalf for a percentage, retaining the money you send or using you to launder money from criminal activities.
• They may ask you to donate cash through money transfer companies such as Western Union."
Given this scenario it may be best to carry out a thorough checkout before you decide in any financial assistance. Australia's Scam watch lays out basic principles for a donor to follow before donating money for flood victims. These norms can be actually called the cardinal principles to be followed before anyone proceeds for a humanitarian donation. They are:
"Warning signs for charity scams
• You have not heard of the charity before.
• The scam operates via a fake website which is a very close replica to a legitimate charity site. Scammers may also use replica letters and emails.
• A collector makes a face-to-face approach but does not have any identification or has forged identification.
• The collector cannot or will not give you details about the charity, such as its full name, address or phone number.
• The collector becomes defensive over questions about what the charity does and how much of the donation gets taken up by costs.
• The collector asks for cash, won't accept a cheque or asks for any cheque to be made out to them rather than to the charity.
• Illegitimate online collectors will insist on payment by money transfer.
• The collector doesn't want to provide a receipt or the receipt does not have the charity's details on it.
How to protect yourself from charity scams
• Approach charity organisations directly to make a donation.
• Don't rely on a phone number or website address given by the person who first called, visited or emailed you because they could be impersonating a legitimate charity.
• Never give out your personal, credit card or online account details unless you initiated contact and it is a trusted source.
• If you are approached out of the blue by a collector ask to see their identification.
• Legitimate charities are registered at the state or territory level—check with your local fair trading agency to see if they are a genuine charity.
• Don't open suspicious or unsolicited emails (spam)—delete them."
If you do want to help you could pick a safer option. One safe option is to donate through the Prime Minister's National Relief Fund. Not only does it safeguard the donor from becoming a victim of any scam, it also ensures an Income Tax exemption under section 80(G). If the donor wishes to donate through any other means, the individual must also ensure that the money is not wasted.
But chances of fraud are not limited to cash transactions alone. According to a Times of India report, a Surat-based textile trader had filed a police complaint in February this year that donation collected from the textile market for the Uttarakhand flood victims have never reached them. One Dhanpat Jain, who donated saris, filed the complaint against the Federation of Surat Textile Traders Association (FOSTTA) alleging that the donation was neither sent to Uttarakhand nor handed over to the collector.
"The textile market had collected saris, dress material and cash donation together valued at around Rs 5 crore to Rs 6 crore. FOSTTA has collected around 50,000 saris but nothing has reached the victims," Jain had told the Times of India.
So feel free to donate with an open heart to the flood-affected people of Jammu and Kashmir, but always remain watchful on whom you entrust it to.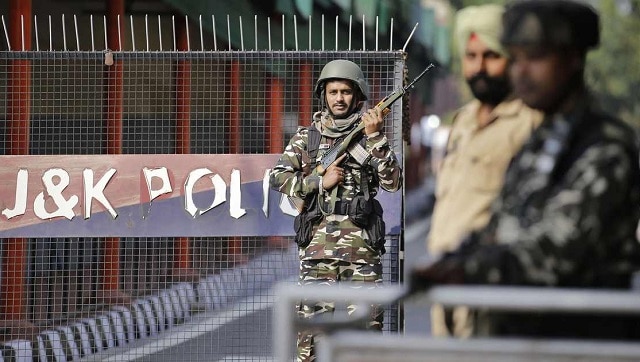 India
Ahmad, who is the BJP district general secretary for Baramulla and in-charge for Kupwara district, is safe, a police official said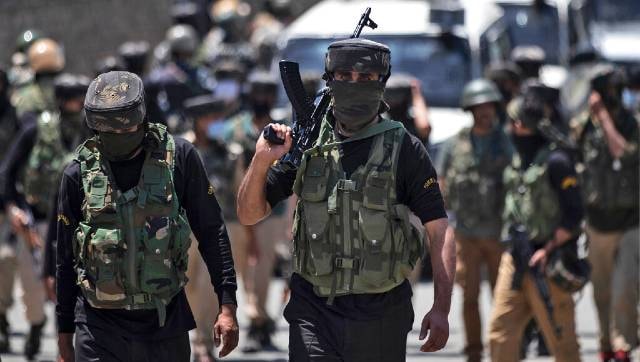 India
While security forces were engaged in an operation in the Hadipora area of Shopian district, a second gunfight broke out at Semthan in the Bijbehara area of Anantnag district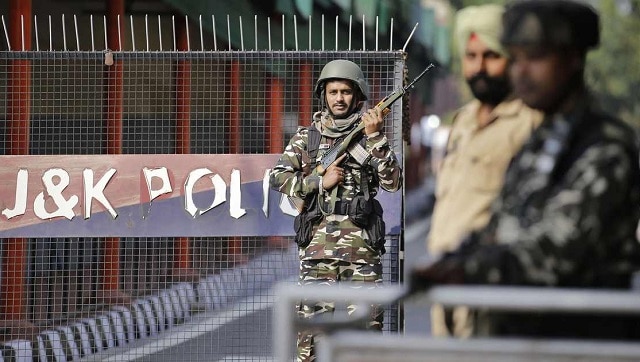 India
BDC member Reyaz Ahmad and his security guard Shafat Ahmad died on the spot while a civilian sustained injuries in the attack by the militants outside the municipality office in Sopore, a police official said