Jitan Ram Manjhi opposes Gujarat Patidars demand for reservation, says community enjoys Zamindars status in Bihar
Jitan Ram Manjhi opposes Gujarat Patidars demand for reservation, says community enjoys Zamindars status in Bihar
Gaya: Hindustani Awam Morcha (HAM) president Jitan Ram Manjhi on Sunday opposed the demand for reservation for the Patidars in Gujarat and claimed that the community enjoyed the status of "zamindars" in the western state.
The demand is totally unjust, Manjhi told reporters in Gaya.  "Generally, everywhere SCs, STs and OBCs comprise about 80 percent of the total population. The quota fixed for them is capped at 50 percent. The Patidars comprise a small part of the remaining upper castes. They are very influential and enjoy the status of zamindars", he said.
"In such a scenario, carving out a quota for the community within the quotas meant for SCs, STs and OBCs will be totally unjust", Manjhi, who belongs to the Mahadalit community, said.
The former Bihar chief minister also said population of a community should be the criterion based on which reservation benefit should be granted. Manjhi also criticised the slanging match between the ruling JD(U) and the opposition RJD with both sides releasing photographs and issuing statements casting aspersions on each other's leaders' character.
"This type of politics, involving personal attacks and character assassination, is not appropriate. It should be avoided and top leaders of all parties should come forward to bury personal differences", he added.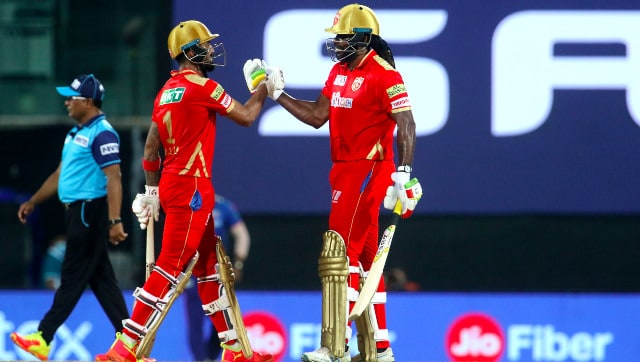 First Cricket News
Smarting from a five-wicket defeat at the hands of Kolkata Knight Riders, it will not be an easy task for a struggling Punjab side to stand up to the challenge thrown by an RCB team, which has been firing on all cylinders.
India
It is advisable that all candidates keep a check on the official website for further details and updates before and after applying
India
The decision was made at the meeting of the Crisis Management Group presided over by Chief Minister Nitish Kumar. The state saw a 10 percent positivity rate over the past week