Jisha murder case: Lone accused Ameerul Islam found guilty, quantum of punishment to be announced today
A sessions court in Kerala's Ernakulam district found guilty 23-year-old Amir-ul Islam, the lone accused in the Jisha murder case.
A sessions court in Kerala's Ernakulam district found guilty 23-year-old Ameerul Islam, the lone accused in the murder of 30-year-old Dalit law student, Jisha.
Jisha was found dead on 28 April, 2016, in her house in Perumbavoor in Ernakulam district of Kerala at her home by her mother Rajeshwari.
Jisha rape and murder case: Accused Amirul Islam found guilty by Sessions court Ernakulam #Kerala

— ANI (@ANI) December 12, 2017
Her body bore injuries that led to suspicion that she was raped before her murder.
Ernakulam Principal Sessions Court judge N Anil Kumar is likely to pronounce the quantum of punishment on Wednesday. Muhammed Ameerul Islam was found guilty under various sections of the IPC including 302 (murder), 376 (Rape) 376 (A) (causing death or causes the woman to be in a persistent vegetative state while committing rape).
The accused, however, was not found guilty under 201 (causing the disappearance of evidence of offence) and various sections under SC/ST (prevention of atrocities) amendment Act 2015.
The Court had on 6 December completed the hearing in the case and posted it for today for pronouncement of judgement.
According to a Times of India report, "the trial in the case took 85 days. As many as 100 witnesses, including 15 migrant labourers, were examined by the prosecution which also presented circumstantial evidence before the court against Islam".
The prosecution, the report adds, had presented as many as "290 documents and 36 material evidence and the defence counsel examined five witnesses. Evidence included results of the forensic and DNA tests conducted on the accused".
The DNA samples in her body, slippers, nails matched with the accused, Times Now reported.
Islam, a migrant labourer from Assam, was nabbed by a Special Investigation Team of Kerala Police on 16 June, 2016. According to Manorama Online, the 24-year-old accused had confessed to the murder. He was arrested from Singadivakkam in Kanchipuram, Tamil Nadu.
How the case was solved
In the early phase of the investigation, the Kerala Police had questioned about 2,000 people in this case and some 20 of them were subjected to DNA tests. Multiple teams of state police were deployed to hunt down Jisha's killer(s). The police later zeroed in on Islam.
The police recovered the weapon from an under-construction building named Iringole Vaidyasala in Perumbavoor. The building is one kilometre away from Jisha's house.
The police had also secured CCTV camera details from a shop from the victim's neighbourhood, which reportedly showed the suspect following the law student in the neighbourhood of her residence, hours ahead of the incident on 28 April.
After Islam was arrested, he was taken to Jisha's home during which, he had allegedly told police how he committed the crime and how he escaped from the spot.
According to reports, Jisha was stabbed 30 times by Islam at her house. She had rejected sexual advances from the suspect and was killed as Islam wanted revenge.
According to a report by Manorama Online, Jisha tried to resist the accused's attempts to rape her, after which she sustained injuries. Later, when she asked for water, the accused gave her alcohol.
The shoddy investigation into the case has attracted nationwide outrage.
As Firstpost writer G Pramod Kumar had argued earlier, "Jisha was a landless Dalit living in a one-room hutment on a canal poramboke. Her family was ostracised by the local community and neither the police nor the local administration had listened to her earlier appeals for help, attracting nationwide outrage."
The local police had reportedly "also messed up the investigation in the initial days, thereby losing vital leads, and could never catch up the culprit".
Soon after the Pinarayi Vijayan-led LDF government assumed office on 25 May, 2016, it changed the entire team probing the case with ADGP B Sandhya as its chief, Manorama Online had reported. "Even DGP TP Senkumar was replaced by Loknath Behra who then promised speedy action in the Jisha case".
With inputs from PTI.
India
Madhya Pradesh leads the chart with 79 percent seroprevalence, while Kerala is at the bottom with 44.4 percent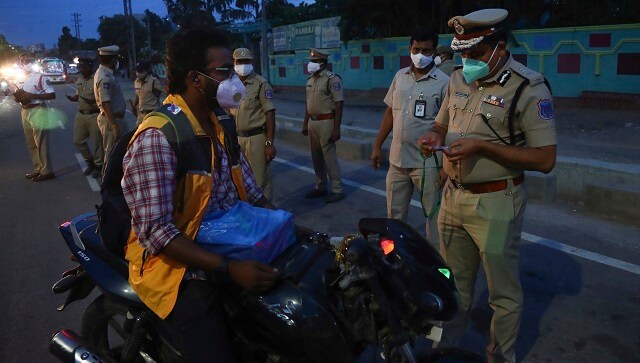 India
The state has allowed opening of shops, markets, banks, offices, financial institutions, factories, industrial establishments, open tourist spaces from Monday to Saturday between 7 am and 9 pm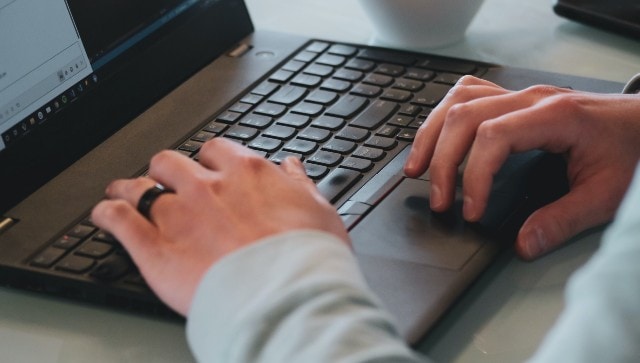 India
DHSE Kerala Plus Two 12th Result 2021: Registered students can check their expected results on official websites: keralaresults.nic.in, dhsekerala.gov.in, prd.kerala.gov.in, kerala.gov.in and results.kite.kerala.gov.in.