Jignesh Mevani says Narendra Modi govt will pay heavily for Dalit atrocities, threatens nationwide movement
Jignesh Mewani, on Wednesday said the Narendra Modi government will have to pay a heavy price for 'the atrocities being committed on Dalits' across the country
New Delhi: Dalit leader from Gujarat, Jignesh Mewani, on Wednesday said the Narendra Modi government will have to pay a heavy price for "the atrocities being committed on Dalits" across the country.
The newly-elected member of Gujarat Assembly said a nationwide movement would be launched on the issues faced by the youth in general and Dalits in particular.
The youth leader met Dalit leader Manda Krishna Madiga in Chanchalguda Jail in Delhi and demanded his immediate release.
Manda Krishna, a leader of Madiga — a sub-caste among Scheduled Castes (SC) — is fighting for categorisation of SC reservation.
Terming Manda Krishna's arrest as illegal and unconstitutional, Jignesh said no government or police had a right to curtail individual liberty or fundamental and constitutional rights even if they did not agree with his demands.
Jignesh told reporters outside the jail that in the coming days, Manda Krishna and other Dalit and progressive organisations would forge a broad alliance to fight for reservation and land rights.
"Land is a subject close to my heart. In Gujarat, I am demanding five acres of land and here he (Manda Krishna) is seeking three acres of land for every landless," he said.
Jignesh said he also planned to launch nationwide youth movement on the issue of unemployment. They discussed various issues like policy of reservation, self-respect and economic upliftment of Dalits.
They also discussed his visits to Karnataka, Kerala, Tamil Nadu and other southern states, he added.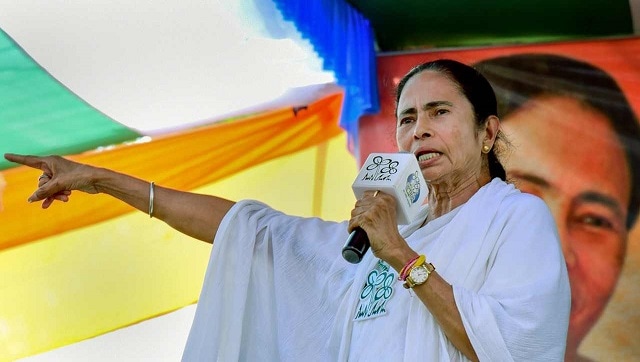 India
The West Bengal chief minister's visit to the capital is taking place days ahead of the winter session of Parliament that is scheduled to begin on 29 November
India
The forum will bring together the leading minds of the world in policy, business and technology to discuss and come up with actionable insight into how technology and innovation can be leveraged by the FinTech industry
India
The prime minister will launch 11 development projects, including the government's ambitious project — the Delhi-Dehradun Economic Corridor (from Eastern Peripheral Expressway Junction to Dehradun)