Jigisha murder case: Delhi court orders death penalty for two convicts, life sentence for one
A court in New Delhi on Monday awarded death sentence to two out of three persons convicted for murdering and robbing IT executive Jigisha Ghosh in 2009.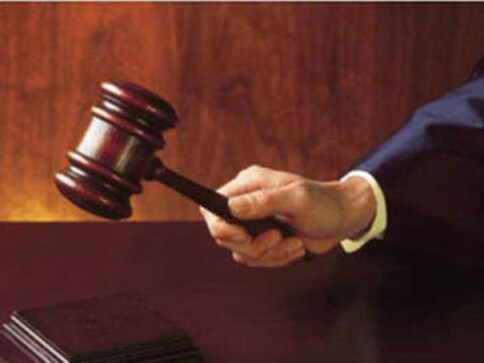 A court in New Delhi on Monday awarded death sentence to two out of three persons convicted for murdering and robbing IT executive Jigisha Ghosh in New Delhi in 2009.
Convicts Ravi Kapoor and Amit Shukla were awarded the death penalty while the third convict Baljeet Malik was sentenced to life in prison.
The court observed that the crime was a "brutal" and "cold blooded murder". "To be hanged by neck till death," Additional Sessions Judge Sandeep Yadav said, while awarding death to convicts Ravi Kapoor and Amit Shukla.
The judge also observed that gruesome crimes against women were on the rise and any leniency to the criminals would send a wrong message to society.
"The offence was committed in a brutal, cold blooded and cruel manner. The victim was helpless and remained in captivity for hours and the convicts brutally mauled her to death. It was an uncivilised act done in a barbaric manner.
"The magnitude and brutality of the crime makes it fall in the category of rarest of rare," the judge said.
Here's a timeline of the murder case:
While awarding death penalty, the court said according to the pre-sentencing report (PSR), there was "no scope for Ravi Kapoor and Amit Shukla to reform".
As per the report, Baljeet's conduct was normal and there was no complaint against him and he was not a threat to society.
The court also imposed a total fine of Rs nine lakh on the three convicts, who were present at the hearing, out of which Rs six lakh is to be given to the victim's family as compensation.
It also said this amount was not adequate and asked the legal aid authority to decide appropriate compensation for the victim's family.
"The pain, agony and trauma of victim's parents cannot be compensated," the court observed.
The Delhi Police had earlier sought death penalty for the convicts, saying they killed her for "pleasure" and showed no remorse.
Additional sessions judge Sandeep Yadav on Saturday had reserved the order on sentence after the arguments concluded and a pre-sentencing report (PSR) was submitted by probationary officer.
"Pre-sentencing report received...Copy has been supplied to counsel for the convicts. Arguments heard. Order on sentence to be pronounced on Monday," the judge had said after hearing the arguments of prosecution, convicts and perusing the pre-sentencing report which gave details about the background of the guilty persons.
Working as an operations manager in a management consultancy firm, 28-year-old Jigisha Ghosh was abducted and killed on 18 March, 2009 after she was dropped by her office cab at around 4 am near her home in Vasant Vihar area of South Delhi.
Her body was recovered three days later from a place near Surajkund in Haryana, police had said.
The court had convicted the three culprits on 14 July this year. It had held accused Ravi Kapoor, Amit Shukla and Baljit Singh Malik guilty of the offences of murder, abduction, robbery, forgery and common intention under the IPC. Kapoor was also convicted for the offence of using firearms under the Arms Act.
While pronouncing the judgement, the judge had said, "they (accused) committed her murder and disposed of her body in bushes and circumstantial evidence makes it clear that it was these men who committed the crime.
"It is abundantly clear from evidence that they committed the crime. There is no missing link of crime (and) hence innocence is ruled out. It is proved on record that Jigisha did not return home on expected time on the day of incident."
The court had said that it was proved that the three convicts had abducted Jigisha, robbed her of her gold chain, two mobile phones, two rings and debit and credit cards and killed her.
With inputs from agencies
World
Even before the Taliban takeover, Afghanistan was placed near the bottom of every list when it came to protections for women
First Cricket News
Harmanpreet suffered the injury before the warm-up game against Australia on Saturday.
First Cricket News
India and Australia are set to lock horns in a multi-format series comprising three ODIs, the day-night Test, and three T20s, starting on 21 September. The Test will be played from 30 September to 3 October in Canberra.