Jharkhand's unsafe migration problem: Dumka district sets example by lending a helping hand to small industries
In a bid to stop unsafe migration, the Dumka district administration took a series of steps, including setting up small industries for silk production.
Till a few months ago, Mani Hansda of Balijore village in Dumka district, Jharkhand, earned a mere Rs 2,000 a month by selling hadia (home-brewed beer made of rice) in weekly haats (markets). Today, due to several initiatives taken by the district administration, she earns Rs 5,500 a month from a more 'respectable' profession.
"I used to sit by the road, selling hadia to men. I was often subjected to lewd comments and advances by customers. But I had nowhere to go as this was the only available source of income for me and my family," said Hansda.
"I was linked to the district administration's footwear-making business a few months ago and since then, I have been earning double of what I used to by doing a more respectable work," she added.
Dumka district houses over 2.75 lakh families, of whom 2.5 lakh live in rural areas. Unsafe migration and unchecked sale and abuse of homemade liquor are two major problems that have plagued the district's rural populace for years.
In a bid to put a check on these, the district administration took a series of steps, including the setting up small industries for silk production, shoe-making, incense sticks and stitching. The initiatives have benefited over 25,000 households in rural areas in the district by giving them several employment opportunities in the last eight months.
Dumka deputy commissioner Mukesh Kumar said, "Extreme poverty is a problem in rural households. Selling hadia has become the most common source of income for women and unsafe migration of families to neighbouring states has always remained a concern. Many people migrate in a bid to earn a decent amount of money, but are often exploited in various ways once they leave."
Geeta Devi, a resident of Masalia who used to migrate every year to neighbouring West Bengal to work as a labourer said she has decided to stay back and work in silk production this year. "I love my village, but poverty forces me to go elsewhere to earn. Now, with a work opportunity available in the field of silk production here, I am earning almost the same as what I would have been earning outside."
Where it all began
A few months ago, Balijore, a small village in Mudayam Panchayat, Shikaripada block, Gumla, was a typical tribal village, lacking even the most basic of infrastructures like roads, proper drainage, schools and anganwadi centres. Most women in the village earned their livelihoods by selling homemade liquor.
But when Sara Hansda, a local resident, decided to give up selling liquor and joined the footwear industry, she became an inspiration for the district administration and her fellow villagers.
Seeing Sara's progress, the district administration decided to survey all women engaged in selling liquor and link them to the footwear manufacturing industry. Balijore was adopted by the district administration on December last year. Following this, infrastructure was revamped and several new employment opportunities were created.
The drive began with training 20 women in footwear manufacturing. The women were paid a sum of Rs 250 each a day. As the initiative kicked off in Balijore, the footwear manufactured by women was branded Bali Footwear and the initiative was named 'Smiling Sara.'
Presently, over 1,000 women from the Mudayam panchayat area work at the footwear manufacturing industry. The sale of hadia has substantially reduced in the region with Balijore becoming an alcohol-free village.
After the initiative's success in Balijore, nine more villages in Dumka have been adopted by the district administration and similar initiatives are being taken.
"Till date, women used to make only slippers; but now, they are being trained in shoe manufacturing. Soon, they will be making shoes for government school children," said Kumar. He added that the East India Leather Association in Kolkata has contacted him, expressing interest in marketing Bali Footwear's products.
Jharkhand Chief Minister Raghubar Das has also issued directions to replicate the Bali Footwear model in six other districts in the state.
Over 20 thousand employed in incense stick, silk factories
Among other initiatives taken by the district administration, incense stick factories and silk manufacturing have generated massive employment for villagers in Dumka.
In Basukinath, popular for its Shiva temple where lakhs of devotees visit through the year, the sale of incense sticks is very high.
Around 300 local women have been engaged in training people to manufacture incense sticks. These women have created the brand 'Basuki Agarbatti'. The district administration has identified areas where large scale manufacture of incense sticks can be started and is planning to provide machines to manufacturers in a bid to increase production efficiency.
"We are hoping that by the month of saawan (which has religious significance), we will start the sale of incense sticks in Baba Dham temple, Deoghar where lakhs of devotees visit every year," said Kumar.
But among all of the initiatives taken by the district administration, Mayurakshi Silk, a local brand that recently received 100 percent purity certification by the Central Silk Board has generated an employment base of almost 20,000 workers. Launched by home minister Rajnath Singh on 22 September last year, Mayurakshi has become one of the highest employment generators in the district, with works ranging from cocoon rearing to thread weaving and designing.
Dumka contributes 50 percent of the country's tussar silk. However, very few villagers had benefited from it till recently due to lack of direction and proper management.
"Earlier cocoons were bought at a very low rate of around Rs 1 to Rs 1.25 per piece by middlemen who sold it in the open market at much higher prices. As a result, our villagers were left with nothing," said Kumar, adding that with the introduction of Mayurakshi, the price of cocoons has been fixed at Rs 2.85 per piece, which directly goes to the farmers. Cocoons, that were farmed in only four blocks in Dumka earlier, are now being farmed in nine out of ten blocks in the district.
Apart from cocoon production, locals are also being trained in reeling, spinning, weaving, printing and dyeing. The district administration plans to involve at least 25,000 more workers with Mayurakshi Silk.
The increase in silk production in the district has also led to innovative uses of bad quality cocoons that are being used for producing home decors and toys.
A huge challenge, however, is storing unused cocoons. While 5 crore cocoons are procured every year, the administration is able to retain a very small quantity of this. Kumar said, "We have recently set up a cocoon bank where we have been able to store 40 lakh cocoons. We are planning to increase the storage space to 1 crore by this year."
Kumar added that the initiatives are just the first step and a lot remains to be done. "We have miles to go. We are working in phases to reach out to people gradually. But I believe that if we work with more intensity, much more can be attained," he said.
The author is a member of The NewsCart, a Bengaluru-based media startup.
Find latest and upcoming tech gadgets online on Tech2 Gadgets. Get technology news, gadgets reviews & ratings. Popular gadgets including laptop, tablet and mobile specifications, features, prices, comparison.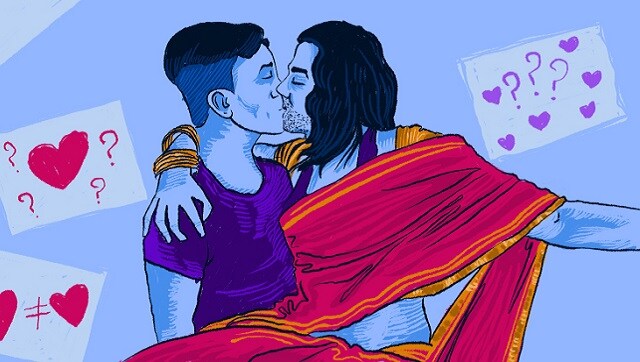 Lifestyle
The law of India does recognise same-sex relationships and it is time for courts in this country to declare the law and bring relief to millions of LGBTQ individuals who live in India.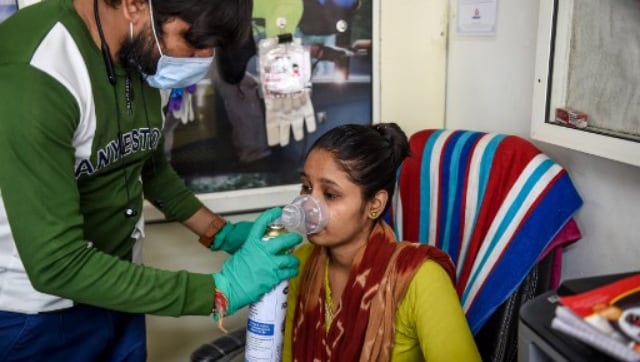 India
With India consistently reporting over 90,000 daily cases of COVID-19 in the past few days, shortages of oxygen are becoming increasingly apparent
World
Biden, 78, who would be the oldest sitting president if elected, has leads ranging from five to eight points in battleground states of Pennsylvania, Wisconsin and Michigan