Jharkhand Police sends team to Ludhiana to rescue 34 kids illegally held in Punjab shelter home
A special branch report of the Jharkhand Police revealed that the shelter with the address, 'SP Moses Phullanwal, Indira Nagar, Pakhowal Road, Ludhiana, Punjab' has not been registered under the Juvenile Justice Act.
Chaibasa: A special team of Chaibasa police has left for Ludhiana in Punjab to recover 34 kids between the ages of five to 13 hailing from Jharkhand. They have allegedly been kept against their wishes at the Paskim Mary Cross child shelter in Ludhiana, according to the special branch, Jharkhand Police.
The kids, majority of them girls, hail from Goilkera and Sonua block of Western Singhbhum district in Jharkhand. The kids, youngest out of the lot being just five, were trafficked to Punjab to work in factories but were rescued by Punjab Police and handed over to the Paskim Mary Cross child shelter where the kids have been ever since.
The matter came to light after ADG, special branch, Jharkhand Police, Anurag Gupta wrote a letter to ADG, CID, Ajay Kumar Singh, on 17 August, 2018, providing a list of children living in the missionary-run shelter.
A special branch report revealed that the shelter with the address, 'SP Moses Phullanwal, Indira Nagar, Pakhowal Road, Ludhiana, Punjab' has not been registered under the Juvenile Justice Act and is being run under contravention of the law. The letter also named Satyendra Prakash Musa of Ludhiana as the ringleader of the illegal shelter.
"In due course of an investigation, the special branch came to know about this illegal children shelter being run under contravention of law and this information was passed on to state CID and SP, Chaibasa for further action. A joint team of CID and district police have been dispatched to recover the kids and arrest the accused," said ADG Gupta.
Information about the shelter has also been provided to Child Welfare Committees (CWC) of Haryana and Ludhiana. The letter stated that the kids were being kept under inhumane conditions, are severely malnourished and are without any medical aid. The Jharkhand CID has been investigating private shelter homes across the state after a nun from Nirmal Hriday, a women shelter run by Missionaries of Charity, was caught selling a newborn to a childless couple from Sonbhadra, Uttar Pradesh this July.
The Jharkhand government has initiated a wide-ranging investigation into the affairs of missionaries after the incident and notices have been sent to more than 88 missionaries asking for documents. Earlier this month, CID had raided premises of more than 30 missionaries and asked them to submit details regarding Foreign Contribution (Regulation) Act.
DSP(HQ) Chaibasa, Prakash Soy, said they have developed an action plan to help curtail the activities of human traffickers in the area.
"Due to our efforts, only two cases have been registered so far this year related to child trafficking in Chaibasa as opposed to five in 2017," he claimed.
The police have also been probing an alleged nexus between missionaries and human traffickers in tribal-dominated districts of Khunti, Gumla, Simdega and Chaibasa, which have become a hotbed for human trafficking activities in the state.
The issue of rampant human trafficking in Jharkhand was also raised in Parliament in April this year when Minister of State for Home Affairs Hansraj Gangaram Ahir admitted in the Lok Sabha that 109 cases of human trafficking were reported from Jharkhand in 2016.
Superintendent of Police, West Singhbhum Chaibasa, Kranthi Kumar, informed that the Chaibasa child helpline routinely gets around 20-25 calls per month regarding missing children in the district.
The author is a freelance writer and a member of 101Reporters.com.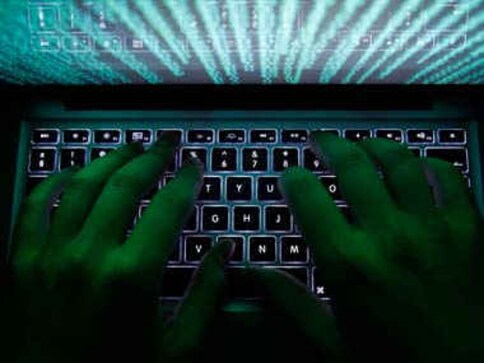 India
Incidents of children committing suicide after playing online "Blue Whale Challenge Game" in states and Union Territories could not be established in a CERT-In investigation, parliament was informed on Tuesday.
India
The police came to know about the child from Simdega district after questioning the two people arrested in connection with the baby-selling racket in Ranchi.
India
The move comes two days after the chairperson of CWC's Ranchi unit, Rupa Verma, filed a complaint against Nirmal Hriday staffer Anima Indwar for allegedly selling an infant boy to a UP-based couple.