Jharkhand chief minister Raghubar Das says naxalism on the verge of extinction in state
Raghubar Das said that naxalism is on the verge of extinction in the state and invited investors to invest assuring them of full support
Jamshedpur: Jharkhand chief minister Raghubar Das on Saturday said that naxalism is on the verge of extinction in the state and invited investors in the country and abroad to invest in it assuring them of full support and security.
"Now naxalism is on the verge of extinction in the state and we assure full security to the investors," he said and warned the naxalites and criminals to desist from creating problems.
The state administration would take action if any such attempt was made by them or politicians, he said at the second 'ground breaking ceremony' of 'Momentum Jharkhand', a Global Investors Summit in Jamshedpur.
Das along with Union Textile and Information and Broadcasting Minister Smriti Zubin Irani laid foundation of 74 projects worth Rs 2,100 crore at the Gopal Maidan in Jamshedpur. Tata Steel MD (India & SEA), TV Narendran was also present.
The chief minister said that 'Momentum Jharkhand' was not only an initiative but a dream to turn the state as a new one to support Prime Minister Narendra Modi's 'New India' concept.
Jharkhand has abundant mineral and hardworking people and "If you have good intentions, good policies, transparency and capability to take decision, investment will come automatically to the state," he said
Speaking on the occasion, Irani said that 'Momentum Jharkhand' was not restricted to the state but attracted investors from across the country and abroad.
Jharkhand has got the right speed and direction for growth, she said, adding "The state administration is not going to rest on its past glory but wants to ensure that it reaches the destination of being the most investor-friendly state of the country."
She described Jharkhand as the "tussar capital of India" as 60 percent of tussar silk in the country is produced in it.
The state has the potential to increase employment opportunities, she said.
Referring to the prime minister's dream of developing the country as 'New India', Irani said that Das has pledged to develop Jharkhand as 'New Jharkhand' with the co-ordination of industries, agriculture, labour and society at large to support it.
She showered praise on Das for taking the mineral-rich state on the right path of development and hailed the Jharkhand government for promoting ease of doing business.
The presence of investors at the programme indicated that the state was progressing well under Das' leadership.
The new textile unit, inaugurated by Das at Ranchi today, was established within four months and would provide employment to 900 people, which indicated the state government's seriousness to promote industries.
State Chief Secretary Rajbala Verma said that third phase of ground breaking ceremony of 'Momentum Jharkhand' would take place in November.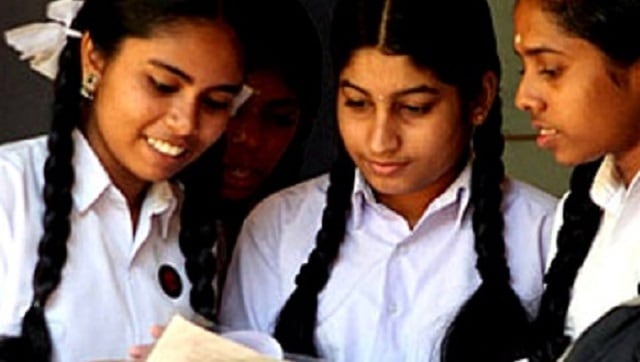 India
The Jharkhand Board 10th Result 2021 have been prepared on the basis of marks secured in Class 9 by students
India
The incident which took place at Randhir Verma Chowk near Dhanbad district court under Sadar police station
India
Jharkhand Board 10th Result 2021 | This year, 2,70,931 students secured the first division and 1,33,924 have got the second division in the JAC 10th results