Jharkhand BJP leader Rajdhani Yadav arrested for abusing, assaulting transport officer
A BJP leader from Jharkhand was caught on camera beating up and abusing a transport officer on Tuesday.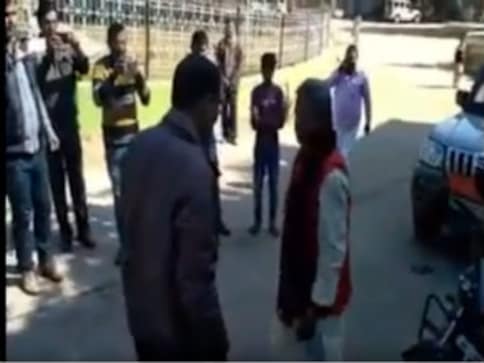 A BJP leader from Jharkhand was caught on camera abusing and assaulting a transport officer on Tuesday, according to several media reports.
ANI reported that BJP leader Rajdhani Yadav slapped and abused F Barla, district transport officer of Latehar, after the removal of a nameplate from his personal car.
Yadav was later arrested, according to the ANI report.
According to a report in Zee News, Yadav asked Barla why he was not served a notice first. Barla was taken to hospital for treatment.
Yadav is the district vice-president of BJP's 20-point programme, according to the Zee News report.
This incident comes just a day after an undated video clip of Madhya Pradesh chief minister Shivraj Singh Chouhan purportedly slapping his bodyguard surfaced on social media.
India
Jharkhand Congress MLA Kumar Jaimangal had filed an FIR alleging that three of his colleagues arrested in West Bengal recently had asked him to meet Assam CM in Guwahati
India
The Jharkhand Primary Education Department also ordered that such schools must observe their weekly off only on Sunday and not Friday.
India
A boy from Jharkhand's Bhikhiyachak village turns reporter to present the sad state of his school. He shows the unhealthy condition of the classrooms, washrooms and hand pump and urges the government to take necessary steps.