Jayalalithaa's health: Tamil Nadu CM's condition greatly improves in last 48 hours, AIADMK relieved
It is not clear whether Apollo doctors would prefer Jayalalithaa to rest under their supervision at the hospital or send her home by the end of October.
Editor's note: For the latest updates about Jayalalithaa's health, click here
First the good news. Multiple sources have confirmed that the condition of Tamil Nadu Chief Minister J Jayalalithaa has improved significantly in the past 48 hours and she has been off the ventilator during the day. She is on respiratory support only for some time in the night as a precautionary measure.
The CM however, still continues to be in the Critical Care unit at Apollo Hospital. Apart from antibiotics, her treatment includes medication to help her in breathing and also nebulisation.
"We are not so worried any more. We are a lot more relieved," said a source who is aware of Jayalalithaa's treatment.
AIADMK leaders who have access to information from inside the Critical Care unit at Apollo Hospitals also confirm that Jayalalithaa is conscious. "She is also aware of what is happening around her," says CR Saraswathi, spokesperson of the AIADMK.
The next step would be to slowly move her away from the bed, where she has been for more than three weeks now, and make her sit on a chair. Passive physiotherapy that Apollo's medical bulletins say the CM is undergoing, is part of the treatment to help her do this.
But despite the improvement, Apollo Hospital and the Tamil Nadu government are fighting shy of announcing it to the world. That is because experience shows that an ARDS (Acute Respiratory Distress Syndrome) patient even when he or she shows dramatic improvement, is deemed vulnerable.
ARDS is a life-threatening medical condition, characterised by inflammation in the lungs. ARDS is triggered by pneumonia and sepsis, one of the reasons why intensivist Dr Richard Beale, an experienced investigator in the field of sepsis, ARDS and clinical nutrition, was flown in from London to treat the CM. An intensivist by definition is a doctor who specialises in treating critically-ill patients.
Experts point out that ARDS is known to have a high mortality of up to 50 percent. When it is accompanied with other ailments, it only complicates the issue and the treatment. In Jayalalithaa's case, her diabetes, hypertension and cellulitis — ailments mentioned in her 2014 bail plea at the Karnataka High court — were factors the team of doctors took into account.
"If it was a 30-year-old patient, the body recovers that much faster. Since the CM is 68, she needs that much more care," said a source.
Given her medical history, doctors are of the opinion that her recovery is remarkable. But they would want to monitor her for some more time as with her diabetes, the risk of secondary infections always exists.
Hospitals, especially Intensive Care Units, are a more risky place for critical patients. That is because hospitals are teeming with virulent bacteria. If an infection is contracted from the community, it requires a basic antibiotic for treatment. But if a patient contracts an infection from the ICU, bacteria is likely to be resistant to basic antibiotics and doctors have to prescribe high-end antibiotics. Such potent antibiotics in high dosage can lead to side effects like diarrhea, renal failure, myopathy and neuropathy.
In order to ensure against any such complication, Jayalalithaa has been kept in a part of the Critical Care unit where no other patient is admitted. This means getting a secondary infection is out of the question.
It is expected that if the CM continues the same pace of progress, she could be out of hospital soon. However, she would still need significant rest, care and physiotherapy for at least two months. It is not clear whether Apollo doctors would prefer Jayalalithaa to rest under their supervision at the hospital or send her home by the end of October.
Doctors, who are visibly relieved now, were not in the same state of mind earlier this week. In fact, the hospital in consultation with Dr Richard Beale and the team of specialists from AIIMS had reportedly decided that if there is a further deterioration in Jayalalithaa's health, she will be shifted to either AIIMS in New Delhi or to a hospital abroad.
That possibility has now been firmly ruled out. "She will come out like a tigress," said a source.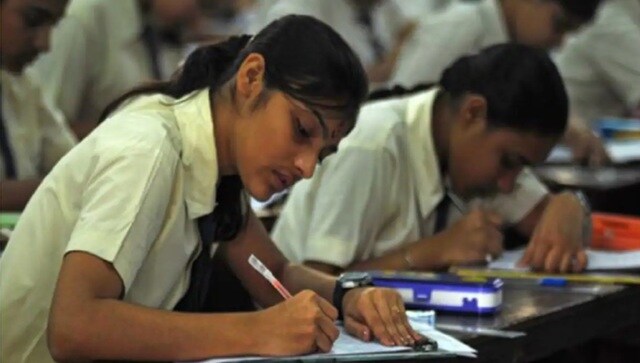 India
The official website of the TNEA has also put out the vacancy list after the third round of general counselling.
India
Chief Minister M K Stalin has announced cash relief of Rs five lakh to each of the victims' families and Rs one lakh each to the injured persons under intensive care
India
Identified as S Om Kumar, the accused was married to 32-year-old Jhansi. The couple was married for five years and had shifted to the US