Jayalalithaa dead: A timeline of events since hospitalisation over two months ago
Jayalalithaa was said to be critical after a cardiac arrest, on Monday. Here is a timeline of events ever since her hospitalisation in September.
Tamil Nadu chief minister J Jayalalithaa , a popular leader who pioneered pro-poor programmes and remained a pole for three decades, died in Chennai on Monday night leaving a big void in the state politics.
The 67-year-old leader, who suffered a massive cardiac arrest on Sunday evening, passed away at 11:30 pm on Monday, after battling for life for 75 days, the Apollo Hospitals said in a statement.
Jayalalithaa, who scored a historic win in the Assembly elections in the state little over six months ago, was admitted to Apollo Hospitals on 22 September with fever and dehydration but she could never recover.
Here is a timeline of events that unfolded after Jayalalithaa was admitted to the Apollo hospital in September.
22 September
Jayalalithaa was admitted to Apollo Hospital for fever and dehydration. The hospital then shortly issued a statement saying she was under observation and that she had "no fever now" and was subsisting on a "normal diet."
24 September
AIADMK party members dismissed reports that Jayalalithaa will be flown to Singapore for further treatment. On reports in a section of media, including on social media, that Jayalalithaa will be flown to Singapore for further treatment, party Spokesperson CR Saraswathi said, "It is false information. She is not going anywhere...someone is spreading wrong news. She will soon return home." Apollo Hospitals said that Jayalalithaa would be discharged from the hospital in a few days and would resume normal official duties soon.
Meanwhile, actor Rajinikanth, Prime Minister Narendra Modi, Governor Ch Vidyasagar Rao, DMK leaders M Karunanidhi and MK Stalin and Chief Ministers of Karnataka and Puducherry, Siddaramaiah and V Narayanasamy respectively, were among those who had wished her speedy recovery.
30 September
Meanwhile, DMK chief M Karunanidhi wished Jayalalithaa a speedy recovery, but urged the government to "put an end to the rumours." He suggested that photographs of the Chief Minister may be released through the media to quell any kind of rumours being circulated about her health. Quoting from a section of the media, he said when AIADMK founder and former chief minister late MG Ramachandran was hospitalised in 1984, regular briefings on his status were made by then health minister HV Hande.
The DMK requested Governor Chennamaneni Vidyasagar Rao to take "due steps" in dispelling rumours even as the police filed a case against an "unknown person" for allegedly circulating rumours about the AIADMK supremo's condition. The case was filed under various sections of the IPC, including those dealing with "public mischief" and "promoting enmity between classes."
1 October
AIADMK members continued to assert that Jayalalithaa was healthy, even as a doctor from the UK, Dr Richard John Beal, an experienced investigator in the fields of sepsis, ARDS, haemodynamics, critical care nutrition and ICU informatics, was reportedly flown in to examine her. Party members even said that had announced the candidates for the upcoming civic polls while in the hospital.
A senior leader and spokesperson 'Panruty' S Ramachandran, also insisted that Jayalalithaa would "return home soon".On DMK chief M Karunanidhi seeking an explanation over Jayalalithaa's health, Ramachandran said "he has no right" to demand so.
2 October
AIADMK dismissed demands to release photographs of hospitalised party supremo and Chief Minister J Jayalalithaa to quell rumours about her health, saying the hospital was regularly releasing bulletins about her condition. "Even if we do so, he will say it has been photo shopped. He is making such comments just to criticise us," said CR Saraswathi. While Apollo Hospitals initially said Jayalalithaa was cured of fever, it then said she was being treated for infection and put her on respiratory support.
4 October
The Apollo hospital said in a press release, Jayalalithaa's health condition "continues to improve" and the same line of treatment, including antibiotics and other clinical measures, is being continued. Chief Operating Officer of Apollo hospitals Subbiah Viswanathan said in a press release that "the same line of treatment is being continued. The honourable CM is under close observation by the team of doctors". Meanwhile, the Madras High Court directed Tamil Nadu's Additional Advocate General to get instructions from the government on her health, after social activist Traffic Ramaswamy filed a public interest litigation (PIL) seeking the real status of Jayalalithaa's health. The court also observed that people were anxious to know about the Chief Minister's health.
6 October
Reports claimed that a three-member doctors team from All India Institute of Medical Sciences (AIIMS) consisting of pulmonologist GC Khilnani, cardiologist Nitish Naik and anaesthetist Anjan Trikha were to examine Tamil Nadu Chief Minister Jayalalithaa in the hospital.
According to Apollo Hospitals, the treatment plan followed was based on detailed discussions with Beale. The treatment plan included appropriate antibiotics, respiratory support and other allied clinical measures presently being continued to treat the infection. In the meanwhile, the Madras High Court dismissed the PIL filed by activist Traffic Ramaswamy, as the one filed for seeking publicity.
7 October
Rahul Gandhi visited Apollo Hospital, becoming the first national leader to visit Jayalalithaa. BJP MP Subramanian Swamy urged Union Home Minister Rajnath Singh to impose President's Rule in the state following her prolonged hospitalisation.
8 October
In a statement issued in Chennai, Apollo Hospitals said the chief minister is under constant monitoring by intensivists and consultants in the panel, announcing that she was being treated for lung decongestion, and that all other comprehensive measures including nutrition, supportive therapy and passive physiotherapy were underway.
AIADMK continued to maintain its stand that there is no legal necessity for a substitute chief minister. DMK leader MK Stalin was not able to meet the CM on his visit to the hospital, but the doctors and state ministers like Finance Minister O Panneerselvam and others briefed him about her health.
9 October
Main Opposition party DMK demanded either a "Chief Minister incharge or a new Chief Minister," to streamline governance. However, the demand failed to find support even from the key ally of DMK, the Congress.
10 October
According to a report by The Financial Express, AIADMK launched a Twitter campaign titled 'My CM is fine' to counter spreading of rumours regarding Jayalalithaa's health.
11 October
Police registered 43 cases and arrested two persons in connection with posting of "malicious and false content" on social media about Jayalalithaa's health, undergoing treatment at a hospital. Special teams, constituted to investigate such cases, were working to identify those who had posted the content on social media, such "offences are liable to be punished with rigorous imprisonment for more than seven years," police officials said. Meanwhile, doctors indicated that she was not yet fit to resume her duties following which the Tamil Nadu governor allocated the portfolios held by Jayalalithaa to Finance Minister O Panneerselvam, even as she continued to be CM.
12 October
BJP President Amit Shah and Union Finance Minister Arun Jaitley visited the Apollo Hospital to enquire about the Tamil Nadu Chief Minister's health. And Opposition leaders questioned how the ailing Jayalalithaa told the Governor to allocate her portfolios to Finance Minister O Panneerselvam.
13 October
Aiims experts and UK doctor Richard Beale visited Apollo Hospital to examine Jayalalithaa again.
18 October
Apollo Hospitals did not release an update on the chief minister's health for the eightht consecutive day.
19 October
O Pannerselvam presided over a Cabinet meeting in Chennai for the first time after the Governor allocated portfolios of ailing Chief Minister J Jayalalithaa to him.
21 October
The Apollo Hospital declared Jayalalithaa's health was showing gradual progress, stating that the Chief Minister "is interacting (with people) and progressing gradually", according to a medical bulletin, the first issued after a 11-day gap.
27 October
AIADMK claimed that the doctors at Apollo Hospitals have said that Jayalalithaa is on the road to full recovery and have even decided on her discharge date. However, the hospital continued to remain silent for the sixth day since its last update on 21 October.
29 October
Jayalalithaa reportedly affixed her left thumb impression on the poll documents submitted by a AIADMK candidate as her right hand was inflamed following a tracheostomy. It was attested by a government doctor — P Balaji, Professor of Minimal Access Surgery in Madras Medical College. Dr Babu K Abraham, working in Apollo Hospitals, signed as a witness.
4 November
A senior AIADMK member said that Jayalalithaa would be soon moved out of the critical care unit to a private room, stating that the lung infection was under control and that she had passed the critical stage. Apollo hospitals announced that she had recovered fully. "She is very satisfied. She is completely recovered and understands what is going around her," Pratap C Reddy, Chairman of Apollo Hospitals Group, said. He added that it was up to Jayalalithaa to decide when to return home.
7 November
AIADMK said that Jayalalithaa may be discharged from Apollo Hospitals in less than 15 days, adding that all her vital parameters were under control and she was even being given physiotherapy exercises. A senior of the party said that she was now able to sit when the respiratory systems were removed. She was also taking semi-solid food. Meanwhile, Madras HC dimissed a PIL challenging the earlier affixing of her thumb impression on election documents.
12 November
Apollo Hospitals said that Jayalalithaa's infection is fully under control and she needs recuperation.
13 November
In her first direct communication since her hospitalisation, Jayalalithaa said she had taken rebirth because of people's prayers and urged them to vote for AIADMK in the 19 November polls, in a statement released to AIADMK in Chennai.
18 November
Apollo Hospitals Chairman Pratap C Reddy said that Jayalalithaa is fine and is in the ICU in order to protect her from fresh infection. He said Jayalalithaa is breathing and sleeping well, and is on ventilator only for 15 minutes in a day.
19 November
Jayalalithaa was shifted to a special room from the Intensive Care Unit in the Apollo Hospitals according to a senior AIADMK leader.
25 November
Chairman Pratap C Reddy said that Jayalalithaa is returning to normalcy and all her vital organs are functioning well. The Hospital told media that she was shifted out of Intensive Care Unit as there were no health complications.
4 December
Jayalalithaa suffered a cardiac arrest, hours after AIADMK members said she would be returning home soon and a team from AIIMS confirmed that she has completely recovered after two months of hospitalisation.
5 December
— Centre dispatched a team of specialists from AIIMS to look into her treatment. Contrary to the Union Health Minister, JP Nadda 's statement that she is out of danger, the hospital in a press release said that Jayalalithaa continues to be critical and is on ECMO and other life support systems, besides being treated and closely monitored by a team of experts.
— The London doctor who is being consulted for Jayalalithaa treatment said her condition is "extremely grave".
— Apollo Hospitals said that a team of its doctors and those from Aiims were continuously monitoring her health and denied as "totally baseless and false" reports that she was no more.
— Jayalalithaa "responding" to the treatment being given by experts, AIADMK says.
— Jayalalithaa declared dead by Apollo Hospitals at 12.15 am on 6 December.
The funeral will take place at 4.30 pm on Tuesday at the Dr MGR Memorial site off Marina beach, the state government said in an official communication. Follow live updates here.
With inputs from agencies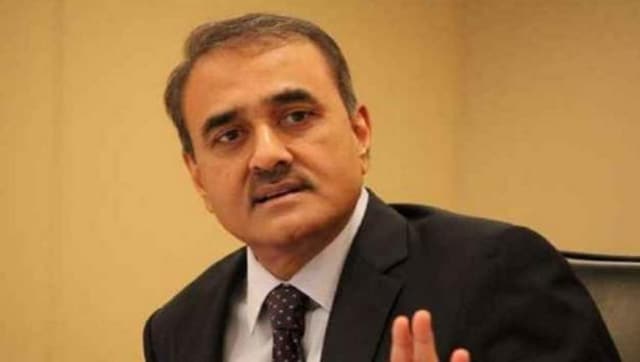 Sports
The former Union Minister's 13-year tenure as the head of Indian football ended after he was forced out of office by the apex court, which appointed a three-member committee headed by former judge AR Dave to manage the affairs of the AIFF.
India
Addressing the BJP national office bearers meeting in Rajasthan's Jaipur, Nadda said: 'Whenever there is a need for organisational advice, we always got the leadership of the Prime Minister and his guidance'
Politics
His comment comes a day after Centre announced its decision to withdraw the notification capping jute prices at Rs 6,500 per quintal, a demand he and other industry stakeholders have been pressing for in the last few weeks