Jayalalithaa's former driver found dead five days after attack on Kodanad Estate watchman
Five days after a watchman was found dead on J Jayalalithaa's estate at Kodanad, the former Tamil Nadu chief minister's driver has been found dead in Salem. The former driver, identified as Kanakaraj, was also a suspect in the Kodanad incident
Five days after a watchman was found dead on J Jayalalithaa's estate at Kodanad, the former Tamil Nadu chief minister's driver has been found dead in Salem. The former driver, identified as Kanakaraj, was also a suspect in the Kodanad incident.
According to a report in The Times of India, Kanakaraj was killed in a road accident on Friday night near Attur in Salem. It is said that he was on a bike when he was hit by a speeding car.
Kanakaraj, 36, who left the Kodanad Estate in 2012, was one of the prime suspects the police was looking for, for the murder of Om Bahadur, who used to work as a security guard at the Kodanad Estate.
On Sunday night, Om Bahadur, who used to work as a watchman on the Kodanad Estate owned by Jayalalithaa, was hacked to death. Since a few windows on the property were found broken, the police was initially investigating it as a case of robbery.
Another security guard, Krishna Bahadur, sustained serious injuries. When the police questioned Krishna, he told them a gang of 10 men arrived in a car and attacked them, killing his partner.
According to The Times of India article, Kanakaraj had gone to his native village on Friday. Once there, he had consumed alcohol and was riding a bike to go to Thalaivasal, which is when a car knocked him down.
A report on India Today said that while searching the property for missing items and documents, the police found a pair of burnt gloves belonging to Krishna Bahadur. Krishna initially denied the fact that the gloves belonged to him, but later accepted. Upon investigation, the police claimed that Krishna killed Om Bahadur wearing the gloves and tried to burn them later.
The police have detained him in Kothagiri hospital where he is being treated for his wounds, and are currently questioning him, the report further added.
India
Tamil Nadu HSC (+2) Result 2021 Updates: Students who are not satisfied with their results can appear for a special examination if the situation improves during September or October, said the state education minister Anbil Mahesh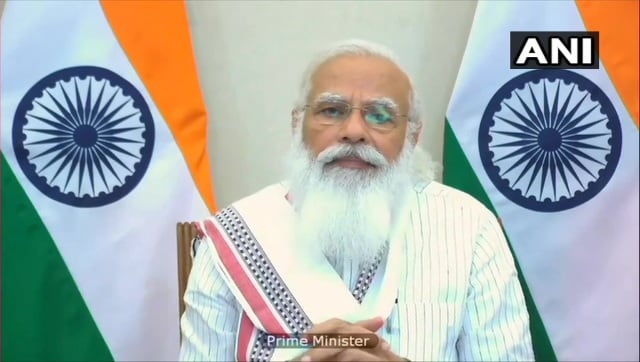 India
During an interaction with CMs of Tamil Nadu, Andhra Pradesh, Karnataka, Odisha, Maharashtra and Kerala, Modi said that 80% of the new COVID cases last week were from these states
India
The typographical error had led the trial court judge to treat the semen found in the genitals of the child as semmann, which was not uncommon on a child playing on the floor outside a house.