Jayalalithaa's health: Chennai Police files 43 cases for spreading rumours on social media
Police also warned of stern action against those spreading rumours about Jayalalithaa's health
Chennai: Police have registered 43 cases and arrested two persons in connection with posting of "malicious and false content" on social media about the health of Chief Minister Jayalalithaa, undergoing treatment at a hospital in Chennai.
Police also warned of stern action against those spreading rumours about Jayalalithaa's health. "In total, 43 cases have been registered in connection with posting of malicious and false content regarding the health condition of the Chief Minister on the social media," police said in a release.
Special teams, constituted to investigate such cases, were working to identify those who had posted such "false and malicious content" on social media, it said, adding, such "offences are liable to be punished with rigorous imprisonment for more than seven years."
"Users of social media are advised not to spread false, malicious and motivated information regarding the health condition of the Chief Minister of Tamil Nadu. Stern action will be taken against the culprits, if any such content is noticed," police added.
Two persons have been arrested, one each from Namakkal and Madurai districts, by the Central Crime Branch of Chennai Police, following complaints made in Chennai. A software engineer, Sathish Kumar from Devanankurichi in Namakkal "admitted" to having posted "malicious content" on Facebook, and he was arrested based on a complaint from the AIADMK IT Wing Secretary G Ramachandran, police said.
Further, one Madasamy, who operated a website and posted  "malicious content" about the Chief Minister's health, was arrested from Madurai, following a complaint from a Chennai-based resident, police said.
The two were arrested on Monday under different IPC sections for "spreading rumours with intent to cause riot, creating panic among general public, causing disturbance to public order and for creating hatred between two groups," police said, adding, they were remanded to custody.
Jayalalithaa was admitted to the Apollo Hospitals on 22 September after she complained of fever and dehydration.
Politics
On Sunday, the DMK won a convincing victory while the AIADMK managed to emerge as a formidable Opposition
Politics
Pitchandi, who represents the Kilpennathur assembly constituency in Tiruvannamalai district had served as DMK deputy whip in 2016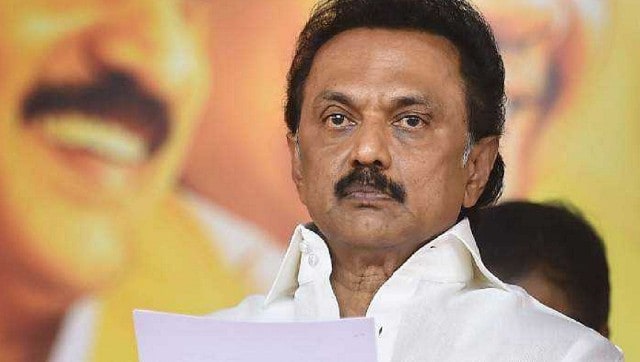 India
All shops except those selling grocery, vegetables, meat and other food items will remain shut; food delivery services will be allowed in limited time slots