Jayalalithaa cardiac arrest: Chennai re-emerges as a city of the wildest rumours
Cardiologists, pulmonologists and a battery of critical care physicians were struggling to revive Chief Minister J Jayalalithaa. She had suffered a massive cardiac arrest at 5 pm and had been immediately put on ECMO
At around 6 pm on Sunday, PTI put out the following tweet, attributing this information to the AIADMK:
AIIMS experts have confirmed TN CM #Jayalalithaa has completely recovered, will return home soon: @AIADMKOfficial. (File pic) pic.twitter.com/B3lyj2Mrkq

— Press Trust of India (@PTI_News) December 4, 2016
At around the same time, cardiologists, pulmonologists and a battery of critical care physicians were struggling to revive Chief Minister J Jayalalithaa. She had suffered a massive cardiac arrest at 5 pm and had been immediately put on ECMO or extra-corporeal membrane heart assist device. This is a life-sustaining intervention to provide both cardiac and respiratory support to persons whose heart and lungs are unable to provide an adequate amount of gas exchange to sustain life. Either the party apparatus was blissfully unaware of the development or was deliberately trying to mislead everyone.
That Tamil Nadu's political culture is famously opaque when it comes to disseminating information is well known. In this case, medical bulletins in the initial days only spoke of fever and dehydration and it was only when critical care specialist Dr Richard Beale was flown in from London to corroborate the line of treatment that people realised there was more than what meets the eye. For the better part of the 70-odd days, Jayalalithaa has been on the ventilator, as she is suffering from Acute Respiratory Distress Syndrome. She has also been given passive physiotherapy.
In fact, people reacted with surprise when she put her thumb impression on the forms of the party candidates in the by-elections. The reason given was that her right hand was swollen.
Only in the past two weeks or so when Apollo Hospitals chairman Dr Prathap Reddy has been speaking to the media, has there been some clarity on the chief minister's condition. The discussion at the hospital centered around when Jayalalithaa could be discharged. But Sunday evening has pushed the situation back to square one. A top source grimly described the chief minister's condition as "more than critical".
But while the mainstream media has reported on Jayalalithaa's health with restraint — not overstepping the line, refusing to speculate, WhatsApp has shown itself to be the spoilt cousin. With every forward giving incorrect information under the halo of authenticity, WhatsApp converted Chennai and several cities around the world into a web of rumours.
Many received WhatsApp messages that there would be an editors' meet at midnight. No clue as to who had called for it. Some spoke of Section 144 imposed in Chennai. Again wrong. All of them designed to create panic and confusion.
On Twitter, several people tweeted mentioning the worst. Suddenly a lot many people "knew" a doctor working at Apollo Hospitals in Chennai or were "friends" with one of the doctors in the Aiims team.
As evening passed into the night, the media contingent (or circus, as the critics would like to say) had become very large. It will only get larger as Monday wears on. Battling sleep, tiredness, anxiety, rain and the mosquitoes of Greams Road. Jayalalithaa's health is a big story to cover for all media — print, television and digital. Regional, national and international. But at the same time, it runs the risk of degenerating into a Peepli Live. Accuracy in disseminating news is the only way to fight rumour-mongering.
The entire Tamil Nadu police machinery has been on duty since 7 am on Monday, suggesting the law and order machinery is gearing up for something untoward. This kind of a bandobast has not been seen since 22 September when Jayalalithaa was admitted to hospital. What would really help is if the administration told the citizens the truth, so long as it didn't compromise the law and order situation.
In October, more than 50 people were arrested by the Tamil Nadu police for spreading rumours about Jayalalithaa's health. Many of these arrests were on the basis of complaints filed by the AIADMK IT wing. Ironically, the same party spread wrong information about its own leader.
Information — and accurate one at that — is always at a premium in Tamil Nadu. That makes the challenge of doing journalism all the more in the state. especially at a time like this.
Find latest and upcoming tech gadgets online on Tech2 Gadgets. Get technology news, gadgets reviews & ratings. Popular gadgets including laptop, tablet and mobile specifications, features, prices, comparison.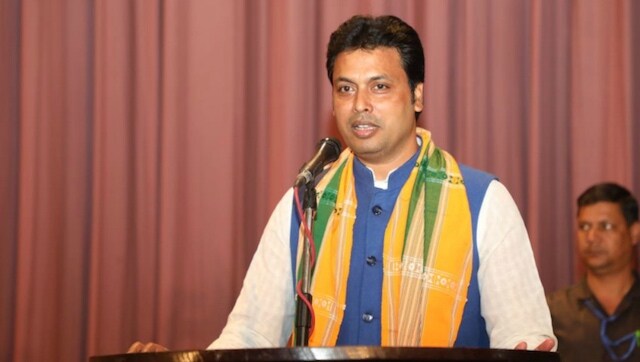 Politics
A team of 12 dissident Tripura MLAs is camping in New Delhi to meet the BJP's national president JP Nadda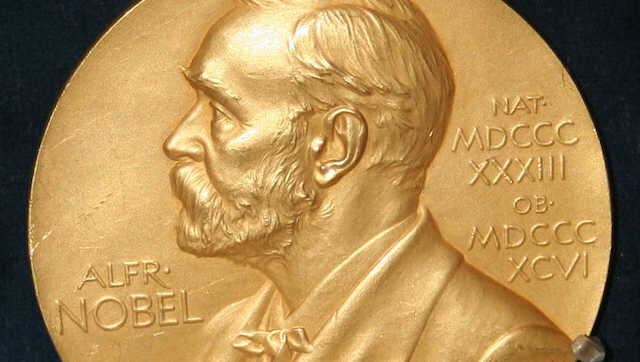 World
The Nobel Prize and Prize in Economic Sciences have been awarded to women 57 times between 1901 and 2020. Only one woman, Marie Curie, has been honoured twice, with the 1903 Nobel Prize in physics and the 1911 Nobel Prize in chemistry
India
The Delhi government has announced emergency measures from 15 October and set up a war room to monitor stubble burning and the resultant deterioration in air quality