Jayalalithaa birth anniversary: E Palaniswamy, O Panneerselvam unveil former Tamil Nadu CM's statue at AIADMK office
A life-size statue of former chief minister J Jayalalithaa was unveiled and the ruling AIADMK's official Tamil daily launched today at the party headquarters here on her 70th birth anniversary
Chennai: A life-size statue of former chief minister J Jayalalithaa was unveiled and the ruling AIADMK's official Tamil daily launched today at the party headquarters here on her 70th birth anniversary, which was celebrated by party cadre across Tamil Nadu.
Chief Minister K Palaniswamy and his deputy O Panneerselvam, who are also AIADMK coordinators, unveiled the bronze statue of the late leader at the party headquarters in Chennai.
They also launched the party's official Tamil daily 'Namadhu Puratchi Thalaivi Amma,' (Our Revolutionary Leader Amma) on the occasion.
'Dr Namadhu MGR,' which was founded by Jayalalithaa and previously was the official Tamil daily of the AIADMK, is now aligned towards sidelined leader TT V Dhinakaran and VK Sasikala, who is in jail.
A festive mood was palpable at the party headquarters on the occasion of Jayalalithaa's birth anniversary, the first such event after Palaniswamy and Panneerselvam came together, easing out Sasikala and her kin Dhinakaran from the party last year.
The statue of Jayalalithaa, with a rose garland and the party's two-leaves symbol in her right hand, was unveiled near the one of AIADMK founder M G Ramachandran, which was also decorated.
As the statue was unveiled, firecrackers were burst and sweets distributed among party cadre who raised slogans hailing Jayalalithaa. Several events, including community feasts and distribution of aid to the needy, were held by party functionaries and cadre across the state.
Similar events were also held by rival leader Dhinakaran.
At Ambasamudram in Tirunelveli district, gold rings were presented to babies born on Saturday at a government hospital.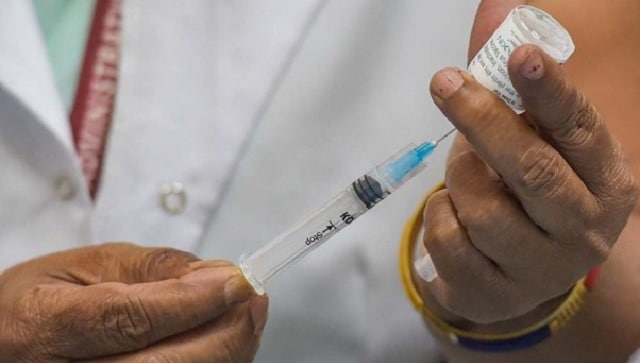 India
Union Health Secretary Rajesh Bhushan on Thursday said that the participation of the private sector in the COVID-19 vaccination drive was "less than adequate"
First Cricket News
The wiry framed left-arm orthodox spinner's rise through the ranks has been possible because of his hunger to learn and soak in as much knowledge as possible like he did during his month-long stint at the CSK.
First Cricket News
Rupa, the first woman president of a BCCI affiliated unit, is a full-time Director of India Cements Limited and has been found guilty of indirect conflict of interest for the company's close association with Chennai Super Kings Cricket Limited (CSKCL).