Jayalalithaa as a symbol for feminism? Eulogising her in that manner is deeply problematic
Jayalalitha's life story may present material to be appropriated into a discourse on exemplary feminism.
My earliest memory of being wounded at a remark was being called 'Jayalalithaa.' I shared her nakshatram — Makham, and Simha rasi — one which is symbolised by the lion seated on a throne in the Hindu Zodiac charts. It signified an affinity for power and prestige, and to achieve that, a penchant for authority. For an 8-year-old girl, being insinuated as bossy is pretty damaging. The censoring starts there; it tells her that she is already failing to conform to a feminine ideal — before she even knows what that ideal means.
Today, as we look at Jayalalithaa's arc, I am tempted to feel assured. But, there's a strong discomfort. The eloquent eulogies evoke mixed feelings at best. In the patriarchal world of politics, a woman has often to resort to the unimaginable — imitating, many times, the worst of its hyper masculine culture. As Manu Joseph writes in this article, Jayalalithaa sealed power by orchestrating her worship — burly men standing in queues to fully prostrate before her. She assembled an army of women to beat their chests and wail as she went on a fast unto death. One can write a thesis about the hoardings that stand high in Chennai with Jayalalithaa's larger-than-life image looking down upon her makkal (people). Several world leaders — Barack Obama and Vladimir Putin included — pay obeisance to her here. Her ascent to the now unforgettable symbol of 'Amma' is the result of shrewd thought executed with relentless ambition.
A paternalistic style has been the modus operandi of Tamil Nadu politics in the years before her. MGR, most obviously, embodied it. And Jayalalithaa knew this well: if there is one thing I can say with surety about her, it was that she knew she had to fit into a mold, carry on a legacy in a way that the obvious fact of her being a woman and her caste would retreat to inconsequence. The mother symbol served that purpose exceedingly well. By itself, the instinctual association of mother is with generosity and self-sacrifice. It was also one that would gain legitimacy with the patriarchy and aid in the building of hoards of sycophants — men and women. It was a laudable strategy.
But before we ascribe more to her, let's rewind a little. The details of her early life are, by now, common knowledge. Jayalalithaa was denied the luxury of choice; the opportunity to be ambitious in a field of her interest. This was the result of sudden financial uncertainty, at a time when she was proving herself to be exceptionally talented in school. She lost her mother young, was never fully embraced by MGR. In her middle years, she was subject to the most vile forms of humiliation and abuse. From being molested in the State Assembly to being violently shunned at MGR's funeral — two public moments of rampant public misogyny that transpired with no accountability later — it is unsurprising Jaya chose the political stage of Tamil Nadu. It provided her wonderful redemption in the form of ultimate deification.
It wouldn't be a stretch to say she found in her political leadership a compensatory expression for the ultimate loss of control that shaped her personal.
I have never believed that the impulse of vengeance is to be repressed. It has to be channeled into a powerful but ultimately beneficial end. It is hard to say though, given the widely differing opinions of many eminent people, whether Jayalalithaa really did transform Tamil Nadu in her years in power. Some say the utilitarian freebies with her face stamped on them only encouraged lethargy among the people. Further, since these welfare schemes were funded by revenue gained from Tamil Nadu's infamous Tasmac shops, they spiked alcohol consumption among the working classes. Together, the results were disastrous. A paternalistic style of politics thrives on people's dependency on the leader to stay in power. Material backwardness is one that fuels this dependency, and the very leader who perpetrates it comes to rescue the masses.
On the other hand, I've found a visible difference, almost visceral, in Chennai's public spaces in the last five years. Police vans standing at corners in the wee hours of the morning as I went back home. Police harassing men and male drivers, but letting women go without as much as meeting the eye. I felt much safer. Is this an effect of having a woman at the helm? I'm not sure. Even in her earlier terms, Jayalalithaa started several women-run police stations, and exclusively women-operated banks and libraries. More recently, she eliminated the need for students to declare the father's name for enrollment in schools.
Jayalalitha's life story may present material to be appropriated into a discourse on exemplary feminism. But, it would be a disservice to both feminism and her to do that. Egalitarianism, a cornerstone of feminism was conspicuously absent in her rule. Exploiting patriarchy's mother- stereotype to gain legitimacy and progress to power? Not very feminist either. Some of her initiatives for women's empowerment seem blatantly tokenistic.
Having said that, no individual must bear that kind of burden — to be wholly representative of an ideology. We can and must extend empathy, and perhaps find aspects in her life that stood to illustrate feminist ideals. But let's not prematurely appropriate her as an unproblematic symbol of feminism by holding up a selective narrative of her life.
Subscribe to Moneycontrol Pro at ₹499 for the first year. Use code PRO499. Limited period offer. *T&C apply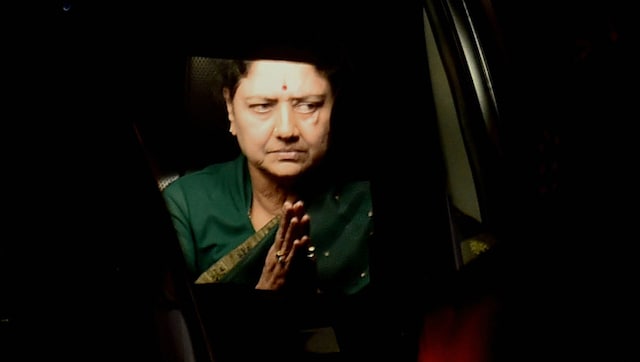 Politics
The expelled AIADMK leader appealed to Jayalalithaa's true supporters to work unitedly and prevent 'common enemy' DMK from coming to power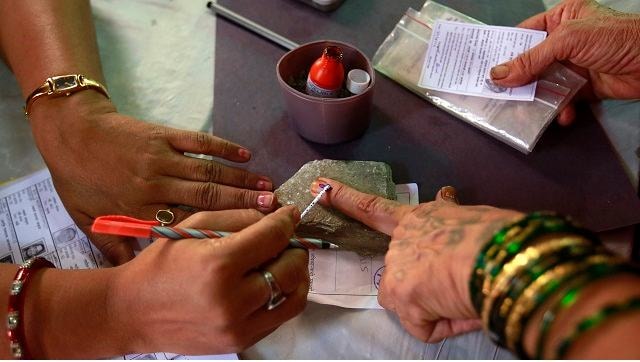 Politics
Chengalpattu is an Assembly/Vidhan Sabha constituency in the Kancheepuram district of Tamil Nadu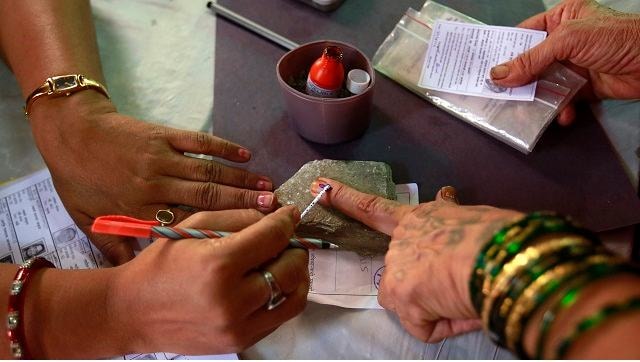 Politics
Maduranthakam is an Assembly/Vidhan Sabha constituency in the Kancheepuram district of Tamil Nadu