Jawaharlal Nehru was not a pandit because he ate beef and pork, says BJP MLA Gyan Dev Ahuja
Rajasthan BJP MLA Gyan Dev Ahuja has said that the country's first prime minister Jawaharlal Nehru was not a 'pandit' as he 'ate beef and pork.'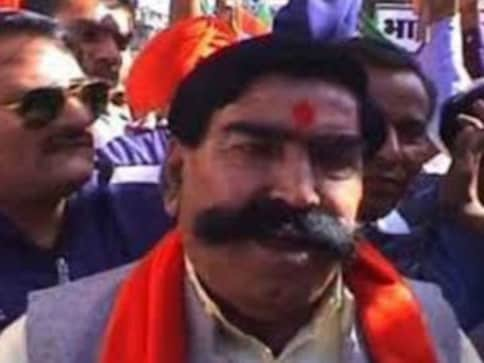 Jaipur: Rajasthan BJP MLA Gyan Dev Ahuja has said that the country's first prime minister Jawaharlal Nehru was not a 'pandit' as he "ate beef and pork."
Often in the news for his contentious statements, the legislator from Ramgarh constituency of Alwar district blamed the Nehru-Gandhi family for all the social evils prevailing in the country.
"Nehru cannot be a pandit as he ate beef and pork. Congress has prefixed pandit before his name", Ahuja told reporters on Friday, reacting to state Congress chief Sachin Pilot's statement that Rahul Gandhi had learnt to visit temples from his grandmother Indira Gandhi.
Claiming that the Gandhi scion never visited temples with Indira Gandhi, Ahuja vowed to step down from his post if anyone could prove him wrong. Congress leaders including Ashok Gehlot, Sachin Pilot and Ghulam Nabi Azad should tell when did Rahul Gandhi's 'yagnopaveet sanskar' (sacred thread ceremony) took place, he said. "If I am wrong, I will quit my post or else Sachin Pilot should morally resign," he added.
He further accused the Congress party of indulging in politics of caste to contest elections and sought the demolition of all statues of members of the Nehru-Gandhi family and the monuments named after them.
In 2016, the BJP legislator had stoked a controversy alleging that the Jawaharlal Nehru University (JNU) was a hub of sex and drugs where over 3,000 used condoms and 2,000 liquor bottles were found daily. Accusing those studying in JNU of indulging in illicit activities, the BJP MLA had also claimed that JNU students go naked on campus.
Politics
Disillusioned by political parties, many in the twin villages of Bhatta-Parsaul are planning to opt for NOTA this time
Politics
Modi's oratory is proven on almost every playing field. A machine glitch at a global event won't take away much from that
Politics
Why #FreeHinduTemples should not just be a poll-bound promise from the BJP