Jat quota row: Murthal 'gangrape' probe under a cloud as witness claims intimidation
One of the key witnesses of the Murthal gang-rapes, which allegedly took place during the Jat agitation, is claiming that he has been subjected to intimidation through 'threatening phone calls'
One of the key witnesses of the Murthal gangrapes, which allegedly took place during the Jat agitation, is claiming that he has been subjected to intimidation through 'threatening phone calls', bringing the ongoing the investigation in the case under a cloud.
ANI reported that the witness, Bobby Joshi, said that he received a call threatening him with dire consequences for speaking on the matter.
Joshi is said to have claimed that the caller said that he is 'speaking too much,' and that following the call, he complained to a senior police official.
In an interview to CNN-IBN on Friday, Joshi said that he remained unfazed by the threats and would stick to the statement he gave to the police earlier.
"I informed the police 2 days ago that I had seen some boys burning vehicles and harass two women from Ludhiana," Joshi told CNN-IBN.
"I saw the women being forced towards the farms but they somehow managed to escape. Later, I guided these women to a nearby dhaba to ensure their safety," he added.
The Haryana Government had initially told the court that no incidents of rape or molestation had taken place. However, subsequently, the Punjab and Haryana High Court censured the Haryana Police for suppressing facts related to the alleged Murthal gang rapes, ANI reported.
Later, the Haryana police, which had also earlier said that no rapes took place during the nine-day Jat agitation, told the court that they were investigating two complaints filed by alleged rape victims.
On Monday, The Times of India reported that a High Court judge had taken suo motu notice of the alleged incidents of rape, following the complaint filed by Joshi, following which the case was brought before the High Court.
Also, new charges under Section 376 (D) (gang rape) of the Indian Penal Code (IPC) were added to the FIR, after two anonymous letters were received by the state government, from an NRI woman from Australia and a girl student from Faridabad, who were allegedly raped on the highway near Murthal during the quota agitation, the report said.
Jats in Haryana have demanded inclusion into the OBC category in order to get the reservation benefits. By 26 February, the protests were estimated to have caused 30 deaths and over 200 injuries, with economic losses due to the protests in Haryana estimated at Rs. 20,000 crore,  as per an IANS report put up by NDTV.
With input from agencies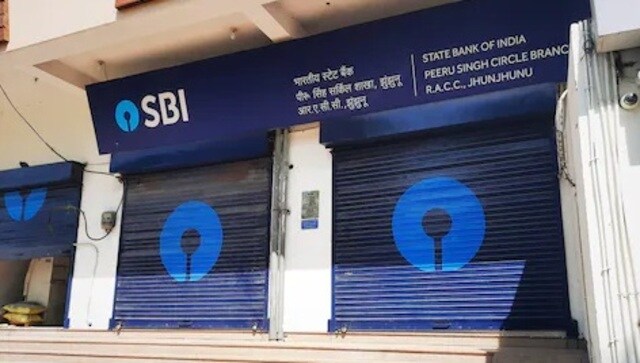 India
This month, a total of 21 bank holidays will be observed, according to RBI guidelines. These include festivals and weekends
News & Analysis
When people become victim of cyber fraud, many stay quiet while others cry over it. But one can get the entire amount back, by following some simple steps.