Jat quota riots: Police reports say 95% of damages suffered is from Hooda's strongholds of Rohtak, Sonepat, Jajjhar. What's the story?
Rohtak becoming a special target during the violent Jat agitation is curious, as both Hooda and Khattar belong to Rohtak
Internal police reports confirm that former Haryana Chief Minister BS Hooda's political strongholds of Rohtak, Sonepat and Jajjhar account for 95 percent damages to the state on account of widespread looting and arson during the Jat quota stir, which left his own properties untouched.
Till 19 March, 2016, roughly 2,100 FIRs have been registered, of which 1,200 are from Rohtak alone. Close to 450 people have been arrested based on these FIRs, relying on prima facie evidence. The police have launched investigations into the rest of the complaints.
This formal stocktaking is in line with a Firstpost expose of 22 February, 2016 which had pointed to a pattern in the quota stir. Maximum violence was seen in Rohtak and Jajjhar where the mob went on a rampage. In Rohtak, the mob looted properties along a seven-km stretch from the office of the inspector general of police to Quila Road, selectively left Hooda's house and properties untouched
While Hooda exited Rohtak in the nick of time, just before the violence erupted, Shrikant Jadhav, IG, Police, deployed a force of 200 to guard his home, effectively preventing them from controlling the mob fury.
The Jat quota stir held Haryana to ransom for over seven days from 18 February. Despite the army and paramilitary forces being deployed by the state government, the agitation, which displayed signs of being a politically sponsored, premeditated attack, left 30 dead and another 320 people injured.
The damages
According to a statement which Haryana Chief Minister ML Khattar issued on the Jat riots, in the Vidhan Sabha, based on claims for compensation, the total damage assessment so far is valued at Rs 1,100 crore. It includes Rs 850 crore of public and private property destroyed, with an additional Rs 200 crore of damage to railway assets.
So far, nearly 1,800 properties have been damaged and 2,200 claims for compensation received by the state administration which are valued at Rs 524 crore.
Sources in the state administration confirm that the maximum violence and damage to property was witnessed in Rohtak City where roughly 650 properties were wrecked and 850 claims received, totaling Rs 300 crore. Overall, Rohtak district accounted for over 1,050 damaged properties and 1,325 claims amounting to around Rs 393 crore.
In Sonepat, roughly 125 properties were damaged and over 200 claims worth Rs 55 crore received.
In Jajjhar, roughly 90 properties were ruined and 150 claims totaling Rs 47.5 crore received.
Collectively, Rohtak District, Sonepat and Jajjhar account for roughly 95 percent damages accruing to Haryana on account of the quota stir.
Of the total claims received, compensation for 1,300 claims has already been paid, with interim relief being given in another 700 cases, totalling a payout of Rs 28 crore. The state government has formed a seven-member committee to administer claims of Rs 1 crore and above.
Insurance firms have received a total of 500 claims so far, which includes 340 for vehicles. The total payout on account of these claims is estimated at around Rs 9.8 crore, of which Rs four crore has been paid.
The riots left 30 people dead while injuring 320, including 72 policemen, with as-yet-unsubstantiated media reports of at least 10 women being gangraped in Murthal. The government has decided to allocate Rs 10 lakh as well as a government job as compensation to the families of those dead provided they are found to be "innocent" of not having participated in the rioting.
The Indian industry had earlier estimated an overall loss upwards of Rs 34,000 crore across the northern states as a result of loss of economic activity on account of the stir, saying that the disruption of over 550 trains would additionally impact economies beyond the northern belt. According to reports, India's biggest passenger car maker Maruti Suzuki was also forced to halt production at two of its facilities in Haryana.
Who is accountable?
Firstpost, in a series of five articles between 22-29 February, had pointed to the premeditated nature of the riots. An audio tape surfaced in which Hooda's former 'political advisor' Prof Virender Singh was heard advising Captain Man Singh Dalal (Retd), President of the Dalal Khap Chaurasi, to stir up trouble in Sirsa, while commending the 'work' achieved in the Deshwal belt which comprises parts of Rohtak, Jind and Sonepat. Rohtak is Hooda's political constituency and hometown. Both parties have conceded to their participation in the recorded conversation.
The Congress, attempting a face saving measure, issued a show cause notice against ex-Hooda aide Virender Singh, but this was more with the intent to deflect political fire from Hooda.
Later, an FIR (number 0101) was registered in Rohtak Civil Lines Police Station against Singh and others for sedition under IPC Sections 109, 120B, 124A, 153A, 153B, 427 and Section 3 of the Prevention of Damage to Public Property Act 1984.
The FIR records that "these protests were being run and organised mostly by nears and dears and close party leaders and workers of Sh[ri]. Bhupinder Singh Hooda, ex chief minister of Haryana. On 18.2.16, violence erupted in Rohtak city which continued on 19, 20, 21.2.16 during which more than 500 shops, petrol pumps, schools, shopping malls, car show rooms, banks and houses of the public have been looted by agitators, vandalised and set on fire in an organised manner. Such type of looting, vandalism and arson was done in other cities of Haryana also. Due to large-scale arson, looting and vandalism the state of Haryana was forced to call paramilitary forces and the Army for controlling the law and order situation in the state".
Khattar has stated in the Vidhan Sabha that Virender Singh could not have orchestrated the violence single-handedly and the evidence pointed to the active collusion of several other political figures, including Pradeep Deshwal, president, Indian National Student Organisation (INSO).
Despite an arrest warrant against him, Singh remained on the run for 22 days, to finally surrender before the court on 17 March, 2016. His refusal to take a narco test is additionally suspicious if not incriminating.
Also suspicious is the fact that despite all attempts to stoke rumours of gangrapes in Murthal, with independent investigations undertaken by the National Commission for Women (NCW), activists, lawyers and the media, no victims have emerged so far, which was also documented by Firstpost on 26 February and 29 February.
Rohtak becoming a special target during the violent agitation is particularly curious, considering that both Hooda and Khattar belong to Rohtak; the only difference being that Hooda is a Jat and Khattar is not. The sequence of events, and the circumstantial evidence points to political rivalry being a strong motive behind the riots.
This is also borne out by the fact that large quantities of petrol as well as coal imported from China were used for the widespread arson witnessed during the agitation. This requires planning, funding, transportation and stockpiling and establishes premeditated action.
Add to this the fact that the BJP had already committed to giving the Jats reservation. Khattar had reiterated this commitment by conceding to the demands of the Jat leaders on 17 February, promising the passage of the Reservation Bill in the next session of the Vidhan Sabha. The riots have changed nothing. The same commitment remains applicable.
Administrative action
The state government has set up a committee headed by Prakash Singh, ex-DGP, UP to identify all government officers who were guilty of abdication of duty during the quota agitation. Khattar is personally monitoring all inquiries and related matters.
Srikant Jadhav, former IG, Police, Rohtak, and Amit Dahiya and Amit Bhatia, both DSP, Rohtak have been suspended for inept handling of the violence.
BK Sinha, additional DG, Police (Vigilance) has been appointed nodal officer to investigate the cases, including monitoring of all FIRs. His mandate includes pinpointing the damage to public and private property and to "establish the nexus between the organisers of the agitation and the perpetrators of the damage."
India
The lockdown will remain in force from 5 am on 3 May to 5 am on 10 May, the Haryana government's guidelines have said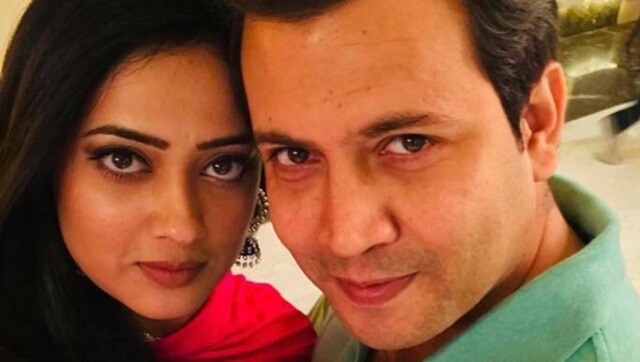 Entertainment
"The commission is perturbed with the sight of the atrocity being committed on a child and to the woman," NCW chairperson Rekha Sharma wrote in a letter to the Mumbai Police.
Entertainment
Indian cinema has generally taken upon itself to treat its working-class protagonists as victims, and physical labour as drudgery. This is essentially because the films take up social conflict as their subject and conflict produces victims.