Japan wants India to speak on South China Sea dispute: How prudent is it for New Delhi?
Chinese Foreign Minister Wang Yi visited India before the G-20 summit and said that it is upto India to decide what position it wishes to take vis-à-vis the issue of the South China Sea.
Chinese foreign minister Wang Yi visited India before the G-20 summit and said that it was upto India to decide what position it wished to take vis-à-vis the issue of the South China Sea.
Wang's visit could be seen as a subtle warning to India before the crucial G-20 summit. The need to warn India may have risen considering the gradually toughening stand of the country on the South China Sea ruling and Beijing's suspicious activities in the region, which have had an impact on New Delhi's key partners.
As Beijing defies norms and moves ships in the disputed region, Japan is looking at India as an indispensable partner in preventing China from altering the maritime status quo in South China Sea. A Times of India report quotes deputy director of Japan's foreign ministry's regional policy division which handles South China Sea Yuki Tamura as saying, "We are encouraging India to speak up on issues related to South China Sea because maritime security is important."
According to Japan Times, China believes that the matter should be resolved only by the parties concerned and outsiders have no role.
Japan has repeatedly claimed that Chinese vessels have been moving into territorial waters around the disputed islands in the East China Sea.
In August this year, Japan noticed more than 200 Chinese fishing boats operating in the contiguous zone around Senkaku islands, according to the report in The Times of India. Tokyo had protested to Beijing after coast guard ships sailed into territorial waters and even summoned the Chinese ambassador. "The situation surrounding the Japan-China relationship is markedly deteriorating," Foreign Minister Fumio Kishida told Beijing's envoy Cheng Yonghua.
Tokyo's concerns come amid the growing aggression in the South China Sea following The Hague Tribunal's ruling. Prime Minister Shinzo Abe said, "Japan is seriously concerned about Beijing's increasingly muscular claims in the South China Sea." The possibility of the dispute spilling over from South China Sea to East China Sea makes Tokyo anxious and forces it to muster support from other regional powers to stop China.
China had attempted to enforce an air defence identification zone (ADIZ) in 2013 in the East China Sea, which included the Senkaku islands. ADIZ is an extension of a country's normal airspace, providing the country an early warning system to detect and respond appropriately to foreign, and possibly hostile, aircraft, according to The Trumpet.
Tokyo's insistence on India making a strong statement on the South China Sea dispute is possibly an evidence of India's growing reputation as a regional power. It shows that India's statement and stand on the issue will send a strong message to Beijing.
India's stance on the dispute until now has somewhat been very vague. It has not made any concrete statement on the issue. From keeping mum on the dispute to issuing a joint statement with Japan asking all parties to avoid the use of force, India is gradually moving towards making stronger statements.
In January 2015, India's joint statement with the United States affirmed the "importance of safeguarding maritime security and ensuring freedom of navigation and over flight throughout the region, especially in the South China Sea. "
In the joint statement issued in July by Indian defence minister Manohar Parrikar and his Japanese counterpart, Gen Nakatani, the ministers expressed concern over recent developments in the South China Sea. They also called for all parties to ensure "freedom and safety of navigation and over-flight as well as unimpeded lawful commerce in international waters," reported The Diplomat.
Now, the risk for India to come out and say something in this regard is high. A statement can tilt the stakes in any direction.
If India keeps following the trail of its actions, it will most likely disappoint the United States and Japan. They might not be too pleased with New Delhi for not speaking up. However, such a refusal is unlikely to affect the bilateral relations.
But if it does decide to speak up, it might endanger its own security in its own North east and provoke Beijing to take a harder stance against it. India's Nuclear Suppliers Group membership was blocked primarily by China and its bid to put sanctions on Hafiz Saaed was also blocked by Beijing.
An irate China might also exploit its "all-weather friendship" with Pakistan to attack India. Subsequently, Pakistan may have carte blanche to aggravate the ceasefire violations along the Line of Control (LoC) and launch attacks on Indian soil.
Speaking out on the South China Sea India will likely exacerbate the security situation on its border by taking on China on this issue.
Will India take that risk? Only time will tell.
With inputs from AFP
Find latest and upcoming tech gadgets online on Tech2 Gadgets. Get technology news, gadgets reviews & ratings. Popular gadgets including laptop, tablet and mobile specifications, features, prices, comparison.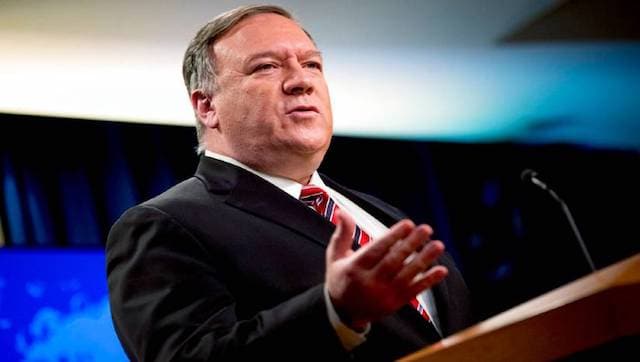 World
His visit comes a week before the 3 November presidential polls, the campaigning for which has seen China emerge as an agenda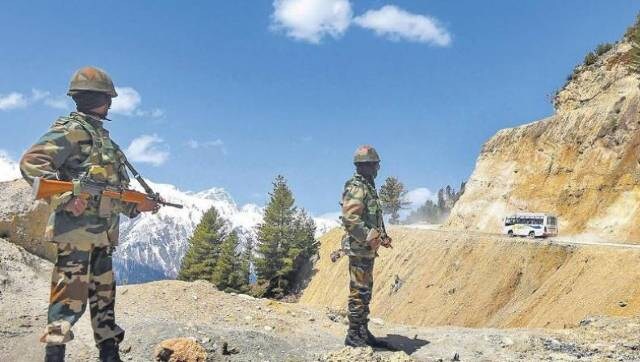 India
There was no breakthrough on the disengagement of troops from the friction points during the seventh round of talks on 12 October, though both sides called the talks 'positive and constructive'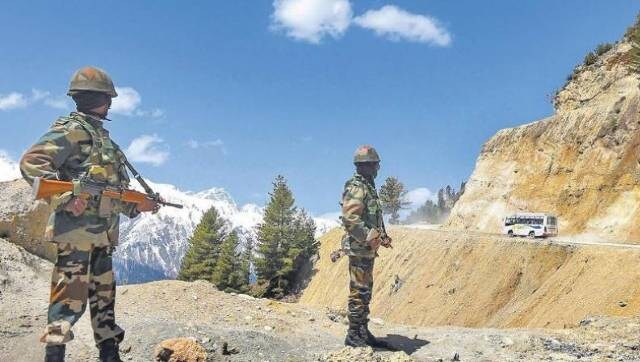 India
China also accused India of being the "root cause" of tensions along the border. This, it said, was because India has continued to enhance infrastructure construction and troop deployment in the disputed areas