Japan on alert as two typhoons expected to make landfall
Japan Meteorological agency issued warnings for heavy rain, landslides and high waves in and around Hokkaido from Kompasu as alerts for typhoons were issued
Tokyo: Japan was on alert Sunday for high winds, heavy rain and landslides as the country braces for two typhoons on course to make landfall.
Typhoon Kompasu was expected to hit northern Hokkaido island Sunday evening, packing gusts up to 126 kilometres (80 miles) per hour, according to the Japan Meteorological Agency.
The storm, located in the Pacific some 100 kilometres (60 miles) southeast of Kamaishi city at 9:00 local time Sunday (0000 GMT), was already dumping heavy rain that has flooded rivers in Hokkaido.
The agency issued warnings for heavy rain, landslides and high waves in and around Hokkaido from Kompasu.
Typhoon Mindulle, located in the Pacific 170 kilometres (110 miles) west northwest of Chichijima island at 9:00 local time Sunday (0000 GMT), was heading north toward the Japanese main island of Honshu with gusts up to 126 kilometres per hour, the agency said.
Mindulle was expected to landfall in central Japan Monday morning, possibly close to Tokyo, the agency said.
Meanwhile, Typhoon Lionrock was in the Pacific south of the island of Shikoku, but was not projected to directly hit Japan, the agency said
Find latest and upcoming tech gadgets online on Tech2 Gadgets. Get technology news, gadgets reviews & ratings. Popular gadgets including laptop, tablet and mobile specifications, features, prices, comparison.
science
Hayabusa 2 will be going on an 'extended mission' to study two other asteroids that are small and fast spinning.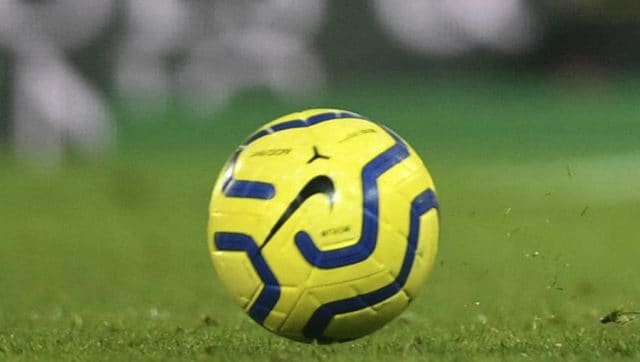 Sports
Two players and a staff member on the Nagoya team tested positive for the virus, media reports said.
Sports
Tokyo observed the original date a year ago. That was before the COVID-19 pandemic postponed the Olympics and pushed back the opening to 23 July, 2021. Fireworks cascaded over Tokyo Bay back then, and local celebrities unveiled the medals in a highly choreographed show.