Jammu West Assembly Movement (JWAM) seeks deportation of Rohingya and Bangladeshi Muslims from Jammu
The Jammu West Assembly Movement (JWAM) on Monday demanded deportation of Rohingya and Bangladeshi Muslims, fast-tracking development projects and dissolution of state assembly
Jammu: The Jammu West Assembly Movement (JWAM) on Monday demanded deportation of Rohingya and Bangladeshi Muslims, fast-tracking development projects and dissolution of state assembly.
JWAM president Sunil Dimple highlighted these demands in a memorandum handed over by a delegation of the party which met Khurshid Ahmad Ganai, advisor to the Governor NN Vohra, in Jammu.
The memorandum, addressed to the Prime Minister Narendra Modi, Home Minister Rajnath Singh and the state governor, opposed dialogue with Pakistan while seeking free hand to the security forces to crush terrorism and deal with separatists, the JWAM said in a statement.
Dimple who led the delegation also demanded cancellation of the registration of PDP and arrest of its leaders including former chief minister Mehbooba Mufti and MP Muzaffar Hussain Baig under sedition charges for their "anti-national" statements. The statement said the delegation discussed the "worst law and order situation" in the state during the meeting, demanded immediate deportation of illegally settled Rohingya and Bangladeshi Muslims.
Find latest and upcoming tech gadgets online on Tech2 Gadgets. Get technology news, gadgets reviews & ratings. Popular gadgets including laptop, tablet and mobile specifications, features, prices, comparison.
India
In her first media interaction in over 14 months, Mufti added that the Gupkar Alliance will make a final decision on whether or not the constituent parties will contest the District Development Councils polls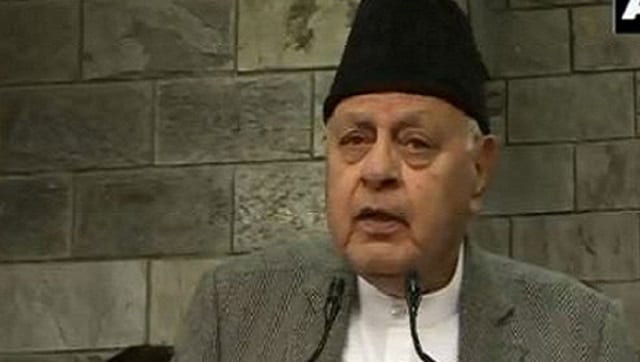 India
Wednesday's questioning comes on the heels of the former Jammu and Kashmir chief minister being quizzed by the Central agency for over six hours on Monday
Politics
'Jammu and Kashmir is an integral part of our country, so only one flag can be hoisted in Jammu and Kashmir and that is the national flag,' Ravinder Raina said