Jammu terror strike: Five soldiers killed in Sunjuwan military camp attack, search operations underway
The army said that the search operation was underway in its Sunjuwan camp, which was attacked by a group of suspected JeM terrorists, killing six persons, including five soldiers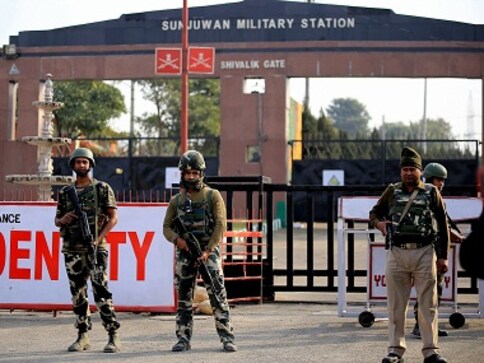 Jammu: The army said on Monday that the search operation was underway in its Sunjuwan camp, which was attacked by a group of suspected JeM terrorists, killing six persons, including five soldiers.
Three suspected Jaish-e-Mohammad terrorists involved in the attack were killed in the retaliatory action by the army inside the camp and a large quantity of arms and ammunition was seized from them.
"The search operation is still on (at the camp)," Jammu-based army public relations officer Lietenant Colonel Devender Anand told PTI.
A group of heavily armed men struck the sprawling camp of the 36 brigade of the Jammu and Kashmir Light Infantry before dawn on 10 February. Five army men, including two junior commissioned officers (JCOs), were killed in the attack.
Several blasts were heard inside the camp late last evening, breaking a lull after the initial exchange of fire, but the army said the blasts were the result of sanitisation operation and there was no afresh contact with terrorists.
Parliamentary Affairs minister Abdul Rehman Veeri told the Legislative Assembly that the operation was in the final stages.
He said that the injured army personnel included a lieutenant colonel and a major.
The latest attack on the army camp took place nearly 15 months after the Jammu region was hit by a similar attack.
The last terror attack in the Jammu region had taken place on 29 November, 2016, when terrorists stormed the army's Nagrota camp on the outskirts of Jammu city, killing seven army personnel including two officers.
Three terrorists were gunned down in the operation.
The terrorists had struck before dawn on Saturday and managed to sneak into the camp from the rear side of the base after a brief exchange of fire with the sentry on its periphery.
"The terrorists entered the family accommodation complex after which quick response teams cordoned off the area and isolated the terrorists, who are holed up in a few houses (inside the camp)," an official said.
Sports
The Delhi duo of Rashid Khan and Honey Baisoya as well as Gurugram's Veer Ahlawat, the runner-up at the PGTI event last week, shot scores of five-under 67 to be tied second.
World
The US vice president in her hour-long meet with the prime minister said that there were terror groups working in the country and asked Islamabad to take action against them
World
In his address on Tuesday, the Turkish president also referred to China's minority Muslim Uyghurs in Xinjiang and Myanmar's Rohingya