Jammu attack: Asaduddin Owaisi says five of seven killed in Surjuwan Muslim; BJP calls remarks 'shocking'
AIMIM president Asaduddin Owaisi on Tuesday hit out at the PDP-BJP alliance in Jammu and Kashmir over the terror attack at Sunjuwan military camp.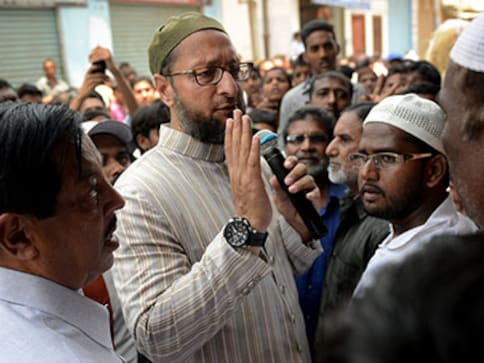 AIMIM president Asaduddin Owaisi on Tuesday hit out at the PDP-BJP alliance in Jammu and Kashmir over the recent terror attacks in the state, including the one at Sunjuwan camp and the encounter in Srinagar's Karan Nagar. Terming the attacks as a "failure" of the state government, he said that it is now time to think who should take the responsibility.
He further said that five out of the seven people killed in the attack at Sunjuwan military camp were Muslims. He added that people who question the loyalty of Muslims and still refer to them as 'Pakistani' should take a lesson from this.
7 mein se 5 log jo maare gaye woh Kashmiri Musalmaan the. Ab ispe kuch kyun nahi bola ja raha hai. Isse sabak haasil karna pdega unn logon ko jo musalmaanon ki wafadari pe shak karte hain, jo unko aaj bhi Pakistani keh rahe hain. Hum toh jaan de rahe hain: Asaduddin Owaisi pic.twitter.com/KbPpHftCb5 — ANI (@ANI) February 13, 2018
"We (Muslims) are giving our lives but the terrorists are killing us too as they are not discriminating anybody on the basis of religion. They treat everyone as Indians. But there are many such people in the country who still question our integrity," Owaisi was quoted as saying by IANS.
Four of the army personnel killed in the attack have been identified as Mohammed Ashraf, Habibullah Qureshi, Iqbal Sheikh and Manzoor Ahmad. A civilian Mohidin Sheikh (father of one of the slain soldiers) was also killed.
The body of one other soldier was recovered from the encounter site inside the Sunjuwan military camp on Tuesday, taking the death toll in the terror attack to 10, including six army personnel and three terrorists of the Jaish-e-Mohammed.
BJP responded to Owaisi's remarks saying that giving a communal angle to the sacrifices made by Indian Army is "shocking".
Earlier in the day, the wreath-laying ceremony for four of the army personnel who lost their lives in the Sunjuwan Military camp attack was held at the airport in Jammu in the presence of Jammu and Kashmir chief minister Mehbooba Mufti and deputy chief minister Nirmal Singh.
A group of heavily-armed men struck the sprawling camp of the 36 brigade of the Jammu and Kashmir Light Infantry before dawn on 10 February, killing six people including five soldiers.
Meanwhile, the encounter in Srinagar's Karan Nagar ended after 28 hours. The encounter between militants and security forces, which began on Monday after the ultras tried to attack a CRPF camp, resumed Tuesday morning after an overnight lull. Security forces had launched a final assault on the terrorists hiding in an under construction building in Karan Nagar area Tuesday morning.
With inputs from agencies
World
So far this month, Beijing has sent 292 military aircraft and 76 naval vessels around Taiwan. Since September 2020, China has increased its use of grey zone tactics by routinely sending aircraft into Taiwan's ADIZ, reported Taiwan News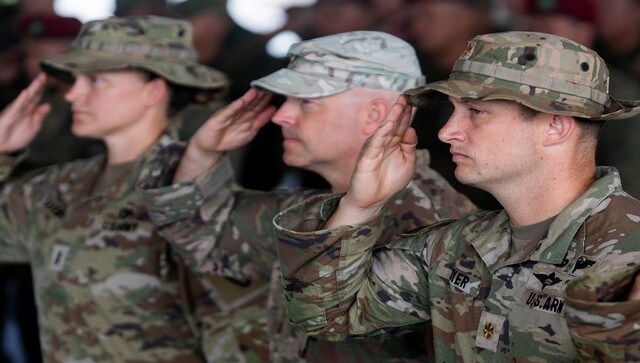 World
A 20-year-old Army private, Ana Basaldua Ruiz, was found dead in her quarters at Fort Hood, the huge Texas military base where she served, on March 13, the army press office at the base said in a statement
India
Union Minister of Railway, Communications and Electronic and Information Technology, Ashwini Vaishnaw has said that all the tests on Chenab Railway Bridge have been conducted and were successful