Kashmir unrest: Indian State's complacency isn't helping frustrated youths of Valley
The third strand is the choice of weapons for forces operating against demonstrators in Kashmir.
Those who run the government of India have muddled along from one eruption of Kashmiri anger to another for the last nine years, but they might be reaching the end of the rope. Last week's video message from Hizbul Mujahideen commander (Burhan Wani's successor) Zakir Bhat gives glimpses of the mindset of many several Kashmiri youths today.
For them, it is neither about misgovernance any more, nor a political struggle, but a struggle for Muslim supremacy. This might seem to be rooted in hatred for non-Muslims. But, to a large extent, it also reflects hope for a golden age of perfect justice and righteousness — an Islamic 'Ram rajya'.
While there is no denying that young Kashmiris have absorbed 'radical' Islamist ideas more than their earlier generations, one must understand what these youths are reacting against - what they are trying to escape - when they express a preference for Shariat rule. There are three strands to this, two of them political: Firstly, they increasingly perceive India as a Hindu entity, particularly since the current government took office in 2014. Secondly, young Kashmiris' hopes from the democratic process have been dashed following both the 2008 and the 2014 Assembly elections.
The third strand is the choice of weapons for forces operating against demonstrators in Kashmir. That pellet guns and bullets are used, rather than water cannons, has shaped the psyche and responses of many young Kashmiris. It has convinced them that the Indian state wants to kill them because they are Muslims.
Just five years ago, the issues that students raised in classroom discussions were more distinctly about administrative responsiveness. They were often disgusted by the extortionist corruption around them. Also, they were revolted by the humiliation they faced at the hands of forces whom they viewed as 'outsiders.'
It became obvious during last year's uprising that much water has flowed under the bridge since those discourses were common five years before. Many youths in their 20s and 30s were still relatively reflective and quiescent, but the teenagers who took the lead last year appeared to have rejected the system lock, stock and barrel.
Like Bhat, the Hizb commander, at least some of them have rejected nationalism and democracy altogether. Their number is growing.
Fire-fighting mode
Sadly, the government still seems to think it faces a law and order problem — and beyond that, a political issue.
Many in Kashmir, including the state government, also seem to have missed how far the goalposts have moved. Things like, ending corruption and disciplining the CRPF and other paramilitary forces, so that they don't indulge in damaging property when stones are being thrown at them, are still important. But, such measures would probably not suffice now to stave off the uprising that lies ahead.
Unfortunately, the government is just not attuned to doing what is necessary before trouble erupts. Sometimes, it does take remedial action after an eruption, but never seems to have its heart in it. For example, P Chidambaram, who became the home minister during the 2010 uprising in Kashmir, tried to get the CRPF disciplined and re-trained after the uprising got over. But that force's behaviour during last year's uprising showed that those lessons have been forgotten (if not ignored).
The fact is that the government is geared only for fire-fighting and projecting 'normalcy' at other times. I am reminded of a telephone call from a senior government officer in 2008, when Kashmir was pulsing with agitation. "What can we do?" he asked plaintively. I told him I could give him no advice while Kashmir was burning but, if he called me again when the place was calm in winter, we could discuss measures that ought to be taken. He did not call that winter. He called in 2010, when Kashmir was on fire again — with the same plaintive question.
Tragically, the government lulls itself into complacency every time agitations subside in Kashmir. Then, its officers go into a tizzy when agitations erupt again. No wonder agitations erupt time and again. Right now, they are missing what could turn out to be their last chance to take constructive steps before the place erupts in unprecedented agitation after the snow melts.
That this winter has brought a lot of snow and intense cold has, ironically, been providential for them. It has given them a longer window of opportunity. But the government is complacent again.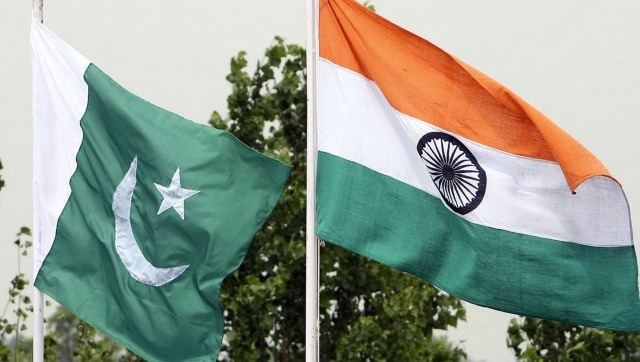 India
India's strong response came after Islamabad's envoy to the UN raked up the issue of Jammu and Kashmir and spoke about the late pro-Pakistan leader Syed Ali Shah Geelani in his remarks to the General Assembly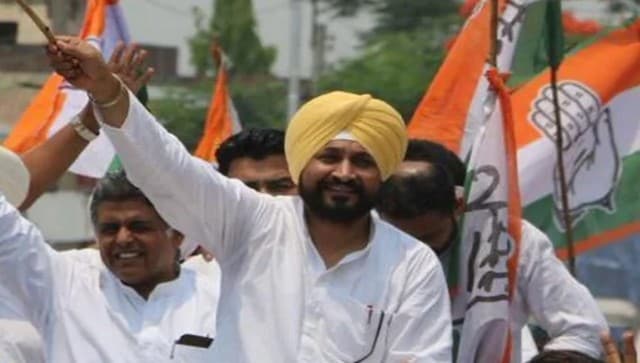 Politics
The development comes after much speculation with the names of Sunil Jakhar, Navjot Singh Sidhu, Tript Rajinder Singh Bajwa and Sukhjinder Singh Randhawa doing the rounds for the top post
World
Sources said the Taliban have no option but to wait till an inclusive government is formed though it seems unlikely in the near future