Jammu and Kashmir snowfall: Flight operations resume at Srinagar airport after visibility improves
Flight operations to and fro Srinagar airport resumed after remaining suspended for the first half of the day due to poor visibility caused by intermittent snowfall
Srinagar: Flight operations to and fro Srinagar airport resumed on Wednesday after remaining suspended for the first half of the day due to poor visibility caused by intermittent snowfall in Kashmir, officials said.
Earlier, 12 inbound and as many outbound flights had to be cancelled due to bad weather and poor visibility, according to an official of the Airports Authority of India.
"The flight operations at the Srinagar International Airport resumed in the afternoon as the visibility improved. We were able to operate 10 inbound and as many outbound flights," the official added.
Intermittent snowfall in Srinagar and other parts of the valley has snapped the state's transport links with the outside world as the arterial Srinagar-Jammu National Highway remains closed since Monday night. The air traffic has also been affected due to poor weather conditions since Tuesday.
India
As per the Jammu and Kashmir Police, approximately 5 kilograms of explosives have been recovered from the drone.
India
This comes after army officials revealed that the new modus operandi to indoctrinate and train Kashmiri youth in militancy was to call them through proper visa channels, rather than having them take the risk of crossing the border illegally.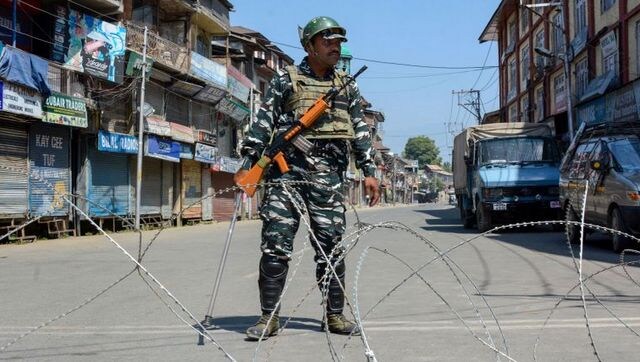 India
Kashmiri Shia politician Ruhullah Mehdi said if the Friday prayers and other major religious functions continue to be banned in wake of COVID-19 pandemic and 'this particular procession suddenly encouraged in isolation, I see nefarious designs behind it'