Jammu and Kashmir security forces will stand by commitment to allow local militants to surrender, says IGP
Inspector General of Police (IGP) (Kashmir) Muneer Khan on Thursday said that security forces would take all steps to help 'local militants' in Kashmir return to a normal life
Srinagar: Inspector General of Police (IGP) (Kashmir) Muneer Khan on Thursday said that security forces would take all steps to help "local militants" in Kashmir return to a normal life, even if they surrender during an encounter.
The statement of the official comes as the Jammu and Kashmir police prepares its recommendations for a comprehensive rehabilitation policy for surrendering militants.
"We stand by our commitment to local militants that they can surrender at any time, even during an encounter, and return to lead a normal life after facing the law," the IGP told reporters.
Khan was addressing a press conference in which two of the three militants arrested on Wednesday in Kulgam district were presented before the media.
The third militant, who was injured in the gun battle with security forces in Kulgam's Kund area, is in hospital, the official said.
"Ata Mohammad (a local militant) was injured during the encounter at Kund on 14 November, and he was on the verge of dying...But our jawans, who had lost a colleague during the operation, rescued him and took him to a hospital. His rescue shows our commitment to the offer of surrender," Khan said.
The IGP claimed that the police had brought back many youths, who were on their way to join militants, into mainstream. Several of them arrested from Kupwara while on their way to get arms training, he said.
Responding to a question, Khan claimed that not more than 17 youth have joined militancy recently. "I do not agree with the reported figure of 42, but there is no doubt that youths have gone and joined militants," he said.
Replying to a question, he said it is a point of discussion on what was the driving force or lure behind youths joining militants. "Most of them, you will find, are college or school dropouts. There is a relentless social media campaign by Pakistan to lure the youth also," Khan said.
The officer said that the youth in the age group of 15 years to 25 years were vulnerable to be exploited as they find it hard to differentiate between right and wrong.
In response to a question, the IGP said that he would not divulge the details of surrendered militants as "we have to ensure their safety and security".
Khan said that the police is compiling its recommendation to be submitted to the government on steps to be taken for rehabilitation of those militants who surrender.
"We are compiling the steps to be taken for rehabilitating militants—both who have gone across and those who are here. We will send our recommendations on how to rehabilitate them to the government. In the near future, we shall have a comprehensive policy," he said.
Khan said that a search operation in Kund area was still on as there were intelligence reports about two militants there. "The operation at Kund was jointly launched by the police, Army and CRPF. This operation was started on 14 November based on specific information about a big group of terrorists, a joint group of Lashkar-e-Toiba and Hizbul Mujahideen," he said. He said a militant and a jawan were killed in the encounter.
"The Kund operation is still ongoing, a specific area is still cordoned. We have information that a foreign militant and a local militant are still in the area. We are looking for them. Hopefully we should get them," he said.
Khan said this operation was an example of excellent coordination between various security agencies.
Politics
News18 quoted sources privy to the developments as saying that the region will be granted statehood soon as promised in the past by the Centre, however, there will be no talks on restoring its special constitutional position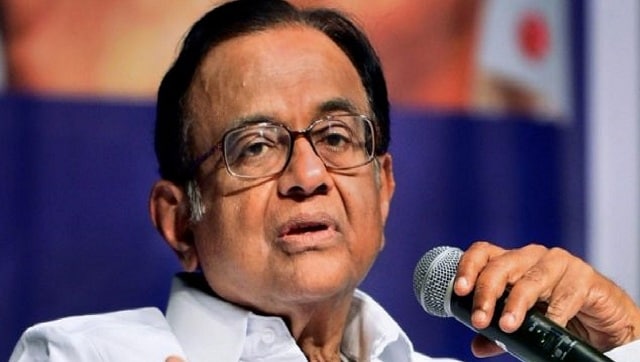 India
Chidambaram added that the 'dismembering' of Jammu and Kashmir into two UTs has been challenged in the Supreme Court, and that the cases are pending for almost two years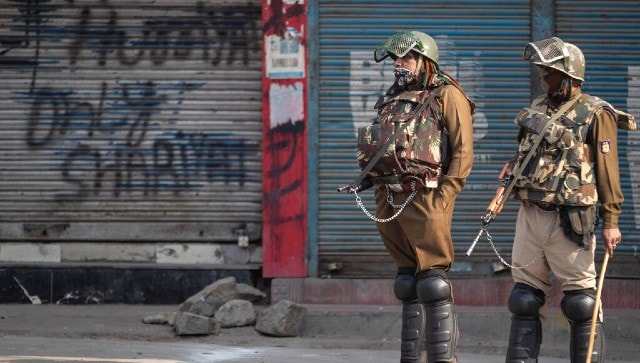 India
The encounter had started late on Sunday night as the security forces launched a cordon and search operation in the area following information about the presence of at least three militants