Jammu and Kashmir police books man for passing driver off as braid-chopper to avoid paying salary
Police in the Kupwara district of Jammu and Kashmir have booked a man for passing his driver off as a braid-chopper
Srinagar: Police in the Kupwara district of Jammu and Kashmir have booked a man for passing his driver off as a braid-chopper, who was then beaten black and blue by locals, in order to avoid paying him wages, police said on Wednesday.
Jameel Ahmad Dar used to work as a tractor driver and his employer Mohammad Sultan Lone of Kralgund in Kupwara district owed him an accumulated remuneration of Rs 50,000, a police spokesman said.
On 16 October, when Dar went to Lone's house to get the money, to his surprise, the latter initially refused to pay on one pretext or the other, he said.
"Finally, Lone labelled Dar as a braid-chopper and created a scene in the village which attracted attention of other villagers who without any confirmation beat the driver up to pulp, injuring him seriously," the police spokesman said.
He said Dar was taken to a Baramulla hospital for treatment where doctors referred him to the SKIMS hospital Soura.
"The mischievous elements use braid chopping phenomenon as a tool in their personal disputes, thus creating chaos", he said, adding an FIR has been registered against the accused and the investigation taken up.
Several incidents of people being branded braid-choppers have been reported in the valley in the recent past, with the state police saying it was an alibi for some people to get out of their troubles or settle scores.
Director General of Police SP Vaid had said on 15 October that it is a mass hysteria being generated by certain vested interests to whip up tension in the Valley.
"This trend has emerged and will not be tolerated. Police will take strict action in such cases," Vaid had told PTI.
World
In numbers greater than ever before, Pakistan has started plugging Khalistani groups into protests, demonstrations and lobbying to undermine India everywhere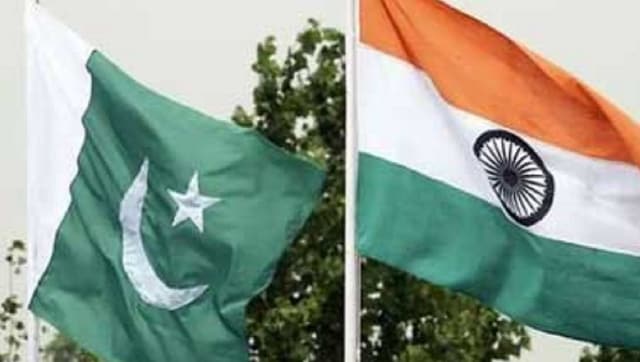 India
Exercising India's rights to respond to comments made by Pakistan and the OIC on Kashmir, Badhe said it does not need lessons from a "failed state" like Pakistan which is the "epicentre of terrorism and worst abuser of human rights".
World
The US vice president in her hour-long meet with the prime minister said that there were terror groups working in the country and asked Islamabad to take action against them