Jammu and Kashmir govt seeks army's help in construction of airstrip in state's Kishtwar district
The Jammu and Kashmir government has sought the army's cooperation in removing bottlenecks in the construction of an airstrip in the picturesque Kishtwar district, an official spokesman said on Wednesday
Jammu: The Jammu and Kashmir government has sought the army's cooperation in removing bottlenecks in the construction of an airstrip in the picturesque Kishtwar district, an official spokesman said on Wednesday.
State chief secretary BB Vyas took up the matter with concerned army officers during a visit to the proposed airstrip in Kishtwar, the spokesman said.
Byas sought the army's cooperation in getting issues resolved at the earliest so that the much-needed airstrip could be made operational.
The chief secretary said government was keen to make the airstrip functional at the earliest for the convenience of the people as also to increase the tourist footfall in the area.
Vyas was in Kishtwar on Tuesday to take stock of the progress of developmental works on the ground.
Expressing concern over the sluggish pace of fund utilisation, the chief secretary asked officers to access resources available for developmental works and make optimum and judicious use of the same to build requisite public infrastructure in the area.
India
These exchanges took place at Punjab's Attari, along the Rajasthan front and in Jammu, and with the BGB along the border with Bangladesh
India
Through this recruitment drive, the Indian Army will fill in a total of 55 vacancies of which 50 posts are reserved for male candidates and 5 posts are for women candidates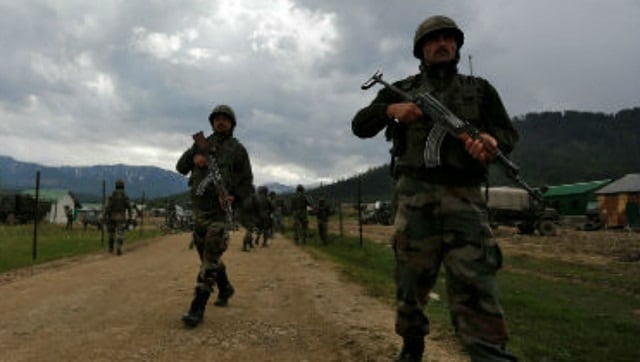 India
The police said that one of the militants, identified as Fayaz War, was involved in several attacks and killings of civilians and security personnel. He was the last perpetrator of violence in north Kashmir