Jammu and Kashmir floods: Boats on trucks spark memories of disastrously effete non-governance in 2014
Unlike four years ago, Governor NN Vohra's team seems to be making purposeful preparations to combat the flood in Jammu and Kashmir
It stopped raining after a couple of days. Having decided to go on a drive, I passed several trucks before noticing something odd about them: Each had a pointy wooden structure, or two, sticking out of the back.
These were the sterns of row boats — shikaras, looking somewhat forlorn without padded seats and sun covers.
It was an extraordinary sight, those boats tied in ones and twos, carried along the high road from the Grand Palace towards the city. The trucks had stopped there, as if for the shikaras to bid adieu to the Dal Lake, visible across an almond orchard. They had just been requisitioned during a break in the three-day rain — for possible duty as flood rescue vehicles.
Flashback 2014
The officers who commandeered them evidently had less trouble that the additional district collector in Omar Abdullah's non-government. When he had tried to get boatmen to give up their boats during the 2014 floods, there was a riot, in which policemen apparently exhorted boatmen to beat the officer.
It was not nice and certainly not responsive to the need of the hour.
The nifty chief minister himself inaugurated an astroturf field less than 100 metres from the river. Good timing. Great positioning. A few hours later, the flood submerged the turf.
When the turf was being inaugurated, the swollen river had already been sweeping like a mighty Amazon towards Srinagar from south Kashmir, some of which was already submerged. Perhaps the administration thought Amazons were large persons. Maybe they thought astroturf would connect with outer space. They were obviously not expecting the flood. Once it came, Omar did the Page 3 thing. Valiantly rounding up photographers and ropes, he dressed himself in highfalutin gear, and pulled ropes with a suitably exegetic-chic look.
Then… exit anon.
Absent non-government
He, his ministers, his ministers, his officers, his drivers, his guards, his clerks, his communication people, his hangers-on, …landed — en famille — either in Jammu, or in a remote corner, with the rest of their families. Ergo, here was no government. Not one worth the name. Not for a week.
The people rejoiced. At least there was no one to interfere in their efforts to save those they could. And they did. Boys and middle-aged men who could barely swim, held on to a boat, or a pillar, or a board, or a ladder, to get older women, shaking grandparents, children, strangers, lovers, beloved family onto a boat and moved it with strength, sometimes a row, sometimes a plank, sometimes a hand.
The dead, and there were many beneath the water, were ignored. One barely knew what to do with the living.
Unsafe houses
Security went to pieces, and people feared looters. So, when boats did arrive, many people chose to stay home, and keep it safe. When the government finally turned up after being MIA for a week, the first thing a pleased-with-power babu did was announce that nobody could provide relief without a letter of authorisation from the authorised pleased-with-power official-type.
By then, students, activists of various sorts, journalists, and various busybodies had been doing sterling work. They told him to go take a running jump. He retreated.
Urgent challenge
This time, Governor NN Vohra's team seems to be making purposeful preparations.
Here are some other ideas that might work:
- Purchase or hire a large number of inflatable rubber dinghies.
- Make arrangements to evacuate entire low-lying colonies if the water rises.
- Neighbourhood teams could patrol with policemen in boats to ensure that empty houses are secure.
- Camps could be set up on high ground, where there is plenty of potable water. Harwan, for example, plus the Tulip Garden or Botanical Garden (near water from Chashma Shahi), Humhama, Budgam, Pandach, and possibly Hari Parbat and Badam Wari.
- Large tents — possibly circus tents, if these can be requisitioned — would provide great spaces for community life among the rescued. Kashmiris are used to such spaces for mehandi-raat celebrations, when women and men sleep in large tent enclosures. (On a different scale, it's what the Mughals did too — in some of those very places.)
- Soak pits could be urgently set up near camps.
- Packaged drinking water (where potable water isn't available) should be stored on high ground.
- Urgent, daily-dose medications like insulin too.
- Doctors, nurses, or barefoot doctors to treat bruises, boils, eye, skin, or ear infections, colds, dental pain, foot infections. And pain, severe pain: stomach-aches that could be gas, headaches that could be hunger, joint pains that could be sprains, backaches that could be depression. There'd be loads of all those.
Baker to the rescue
Arrangements should be made to store vast amounts of rice in dry containers, and dry wood for cooking. Other food isn't a problem. In Kashmir, bhat (rice) is food, and other things will come from Darbar Sahib and Baba Ghulam Shah Badshah. And if a kandroo (baker) comes up in each camp, that'll be icing on the cake — or chochuro in the chai, if you will!
Find latest and upcoming tech gadgets online on Tech2 Gadgets. Get technology news, gadgets reviews & ratings. Popular gadgets including laptop, tablet and mobile specifications, features, prices, comparison.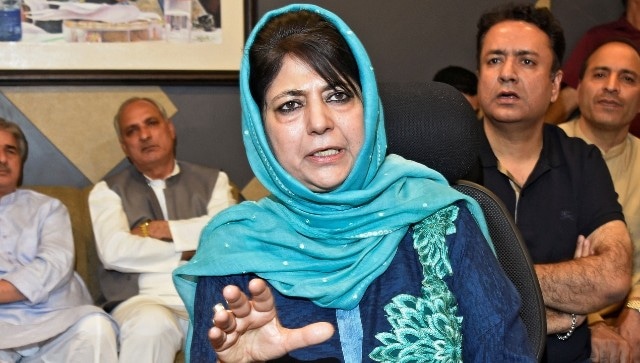 Politics
By-elections will also be held for three urban local bodies — Srinagar Municipal Corporation, Pahalgam Municipal Council and Ashmuqam Municipal Council — on 28 November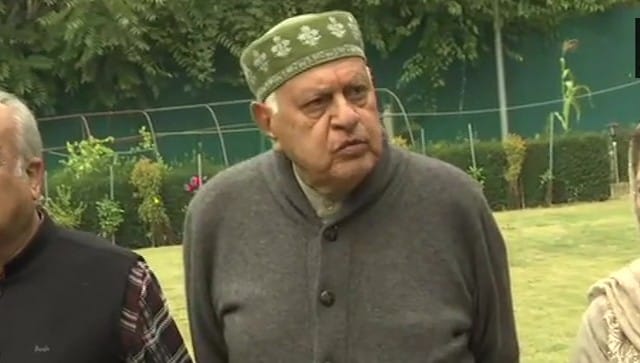 India
Reacting to the list, Omar Abdullah said "Dr Farooq Abdullah has not availed of the Roshni scheme for either his residence in Srinagar or in Jammu and anyone who says otherwise is lying."
India
While it is encouraging that the grant of bail has been prioritised in some cases, a number of other journalists are languishing in prison, with the top court doing little about their plight