Islamic State's Jammu and Kashmir chief among four militants killed in Anantnag; mobile internet services suspended in 3 districts
The mobile internet services were barred in Srinagar, Anantnag and Pulwama districts of the Valley, a police official said.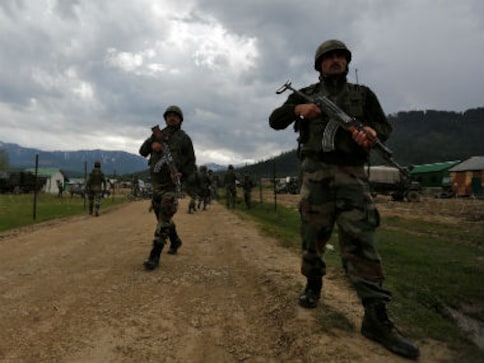 Mobile internet services were suspended in three districts of Jammu and Kashmir on Friday, including Srinagar, as a precautionary measure to maintain law and order after four militants, a policeman and civilian were killed during an encounter in Anantnag district.
The services were barred in Srinagar, Anantnag and Pulwama districts of the Valley, a police official was quoted as saying by PTI.  On Friday morning, four militants, including two reportedly affiliated to the Islamic State Jammu and Kashmir (ISJK), a policeman and a civilian were killed during an encounter, currently underway, between militants and security forces in Anantnag district. One of the militants is believed to be from Srinagar.
"Two more bodies of terrorists recovered, taking total number to 4," Director General of Police (DGP) SP Vaid wrote on Twitter.
One of the militants killed was identified as Dawood Ahmed Sofi, who headed the Islamic State-inspired ISJK and is believed to be involved in several cases of murder and stone pelting , he said. The other three, also believed to be with the ISJK, were identified as Aadil Rehman Bhat, Mohammad Ashraf Itoo and Majid Manzoor Dar, said Inspector General of Police (Kashmir) Swayam Prakash Pani, who was supervising the operations.
"The operation was successful and teams from state police, army and CRPF made every effort to prevent collateral damage," Pani said.
Giving details about Sofi, police said he was 33 years old, a resident of Srinagar's Zainakoot area and was involved in several stone pelting cases in the area before he joined the terror outfit ISJK.
He is believed to be involved in the murder of assistant sub-inspector Ghulam Mohammad and head constable Naseer Ahmad at Bagh Ali Mardan Khan in Zadibal and also in the killing of a policeman and snatching his rifle at Tengpora Batamaloo in May 2016 besides other terror attacks.
Sofi was initially known to be affiliated with the banned Tehrek-ul-Mujahideen terror outfit. Later, the group itself aligned itself with the ideology of the ISIS and renamed the group ISJK, officials said.
Dar of Talangam village in Pulwama also joined the group and remained active along with Bhat who belonged to Shettipora village in Bijbehara and Itoo from Hatigam village in Srigufwara.
Police sources said the civilian was identified as Muhammad Yusuf, the house owner where the militants were holed up. "Hafeeza, the wife of the house owner has also sustained gunshot injury. She was shifted to hospital for treatment," police said.
A member of the special operations group (SOG) of the state police was also killed during the ongoing operation, while three other security personnel were injured.
Security forces launched a cordon and search operation in Khiram in Srigufwara area of the south Kashmir district on Friday morning after receiving specific intelligence input about the presence of four militants in the area, a police official said.
He said the search operation turned into a gunfight after the militants fired upon the forces, who retaliated. He said clashes broke out near the encounter site as a group of youth started pelting stones on the forces who are engaged in the operation.
Friday's is the first gunfight after the state was put under the Governor's rule. The killing of the four militants is being seen as a major achievement with security forces intensifying their operations against terror groups before the two-month Amarnath yatra begins 28 June.
With inputs from agencies
World
The regional affiliate of the Islamic State group — known as the Islamic State in Khorasan Province — has been the key rival of the Taliban since their takeover of Afghanistan in August 2021
Opinion
Pakistan Foreign Minister Bilawal Bhutto is getting increasingly hyper about India whether it is in the UN or in the bilateral fora that happened in Berlin late last year or to a domestic audience
World
Omar Mohammed, founder of the Mosul Eye project, rose to prominence during the IS reign by bravely sharing news via Twitter from inside the city under jihadist rule