Jamia Millia Islamia students allege 'raids' by Delhi Police in hostels
While the students dubbed them as 'raids', police officials maintained that they were part of routine checks
New Delhi: Scores of Jamia Millia Islamia students on Sunday staged a protest alleging that "surprise checks" were made by Delhi Police in their hostels.
While the students dubbed them as "raids", police officials maintained that they were part of routine checks being conducted in that area ahead of Independence Day.
"This is a breach of students' constitutional rights. What is the fear of security from students that they are conducting raids in hostels," a protesting student said. The students gheraoed the Chief Proctor Mehtab Alam's office and shouted slogans against him for allegedly allowing police on campus. Jamia officials maintained that the police authorities visited the campus for routine verification.
India
The two Pak-trained terrorists, who were arrested on 14 September, revealed that he had allegedly arranged their transportation to Pakistan and radicalised them to be part of the terror module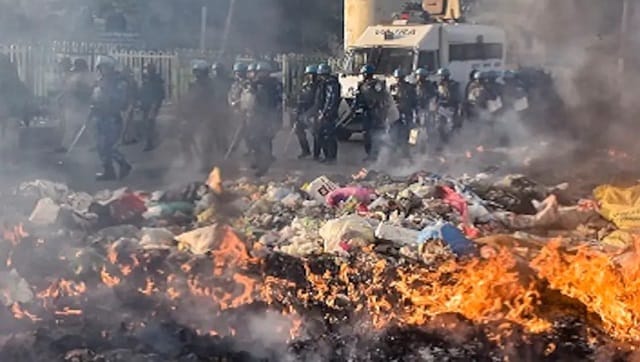 India
A city court said that the failure on the part of police officers to take appropriate measures for prosecution of the riot cases is causing "avoidable delay in the trial"
India
Pak ISI-trained terror module busted with 6 arrests, festivals were likely target: Find Latest Terror Attack News updates at Firstpost.com