Jallikattu protest: Courts must view public sentiment with more sympathy
Its approach to jallikattu has been different. It bans what locals say is a hugely popular sport in parts of Tamil Nadu, a 2000-year-old tradition. The reason is cruelty to bulls used in the taming game.
Last year, the apex court upheld a two-year-old Bombay High Court order limiting the height of human pyramids and forbidding the participation of minors during Dahi Handi celebrations. It was reasonable. The court did not resort to a complete ban on a century-old tradition. It addressed the core issue: The risk to human lives from tall pyramids. The organisers were getting negligent about it.
Its approach to jallikattu has been different. It bans what locals say is a hugely popular sport in parts of Tamil Nadu, a 2000-year-old tradition. The reason is cruelty to bulls used in the taming game. According to animal lovers, the studs of the native breed that are let loose among young men are tortured in different ways to be kept in an excitable state. The methods include mutilating the ears, making the bulls drunk and selective knifing in body parts. Sure, this is disgusting.
But does it call for doing away with jallikattu altogether? Perhaps a strong directive to address the cruelty part would have sufficed. The district administration and police could have been directed to ensure that no harm is caused to animals. It would have worked to the satisfaction of both sides in the controversy and helped avert the current situation of confrontation between judicial decree and popular sentiment. Unfortunately, the court decided to use a bulldozer where a few hammer blows could have fixed the problem.
Such confrontation diminishes the moral authority of the judiciary. Unfortunately, of late it has been prone to passing orders that appear too brazen in their sweep and potential impact. Now, what if people in Tamil Nadu reject its order? What if the state government says it won't abide by it too? Chief Minister O Panneerselvam met Prime Minister Narendra Modi asking the Centre to issue an ordinance to bypass the apex court order. The latter has declined to oblige, citing that the matter is sub judice. In case it decides to clear such an ordinance, where does that leave the majesty of the court? It is not pleasant when institutions cause injuries to their own prestige in this fashion.
Every public celebration or festival in India carries the nuisance quotient. Loud speakers blare during pujas, traffic goes for a toss during immersion processions and so on. These are in no way linked to the core of the festival, which is more often than not is religious. Many people feel harassed. There are instances of some moving court. Not long ago, we had the latter putting a curb on use of loud speakers after a specified period. We have a decibel limit in place during Diwali too. Sentiments are not hurt when restrictions are placed on the nuisance. In fact, there's appreciation for it.
However, the reaction cannot be expected to be the same when the entire festival is scrapped to deal with a minor problem. The assault is then directly on the religious or other sentiment of people. That exactly is the case with jallikattu. Locals consider the sport as part of their history, a tradition running for over centuries. They would accept if there are rules to stop unwelcome aberrations such as torturing the animals. Like loud speakers in festivals this practice is not central to the occasion. Activists of Peta and the court should have focused on this aspect instead of going for a ban jallikattu itself. A solution akin to that in the case of Dahi Handi in Maharashtra would have been apt.
The ultimate loser in this episode is the apex court. Whatever the result, it would be seen as inimical to people. Of course, it is not supposed to be prejudiced this way or that in anticipation of public disapproval but it can do much better if it treats such matters with more logic and sympathy.
Subscribe to Moneycontrol Pro at ₹499 for the first year. Use code PRO499. Limited period offer. *T&C apply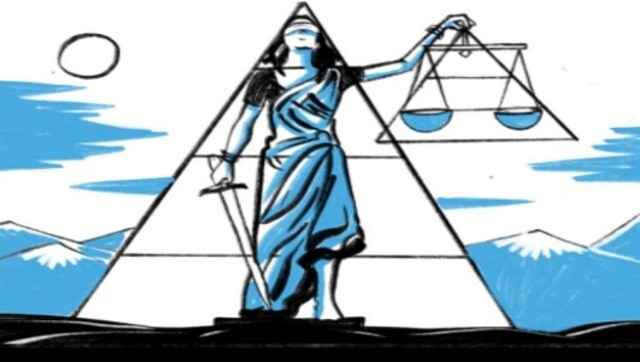 India
Marriage is not the institutional deliverance women are seeking from the court. Women are making a rightful claim to justice.
India
That angry Indian debates involve young people pitted against the values of their parents' generation suggests an upheaval in values lies ahead
India
A critical question which arises is whether Disha shared the toolkit with an intention to incite violence or public disorder; these being the essential requirements of the crime of sedition